The Philippines
The Philippines
The Philippines, officially the Republic of the Philippines, is a republic in Southeast Asia. The archipelago consists of 7641 islands. The Philippines is known for its beautiful beaches, green rice fields and nature. There are several National parks where, among other things, caves, rainforests and volcanoes can be found. It is also one of the best diving and snorkeling destinations in the world. The water is clear and you can dive to coral reefs, wrecks and caves. Many fish species live in this underwater world, such as: reef sharks, clown fish, bat fish and razor fish.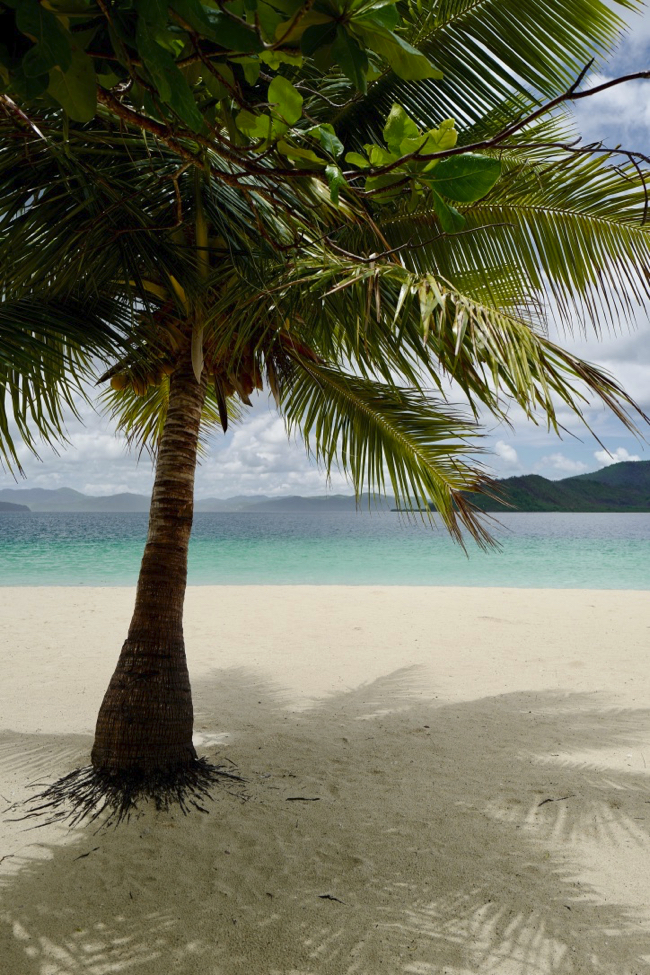 From Amsterdam there are several flights to the capital Manila. Via Skyscanner you can easily compare prices. We (Richard and Eva) chose to fly from Manila with a domestic flight to Tagbilaran on the island of Bohol and save Manila for last.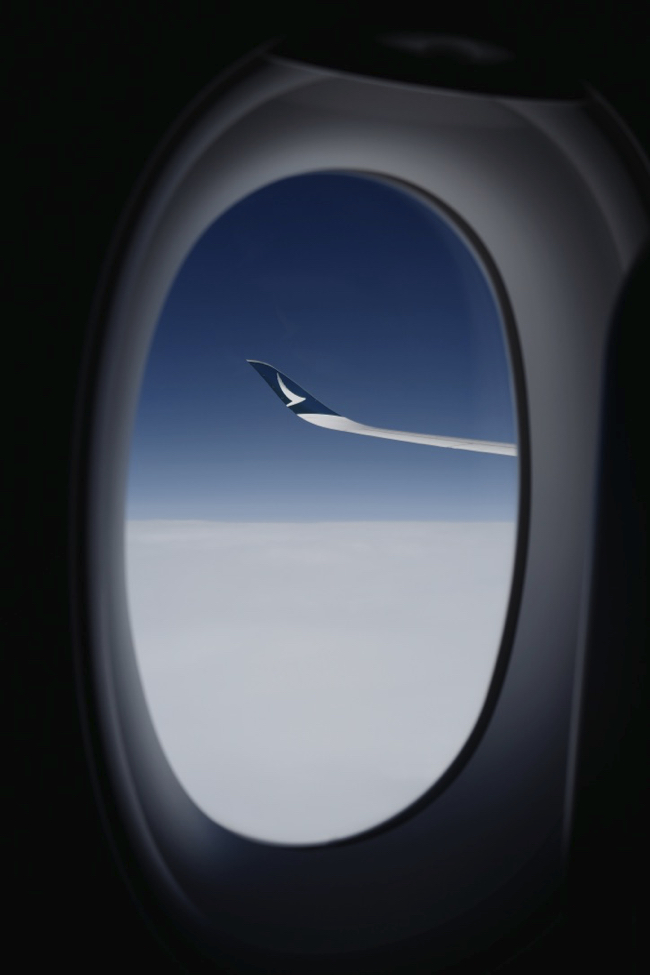 To fly from one island to another you can take a domestic flight and sometimes a ferry. The domestic flights are not that expensive and you will get to your destination much faster. For example, we paid € 86.95 from Manila to Bohol for 2 persons one way.
Tips:
During our summer vacation it is rainy season in the Philippines. Therefore, bring a small umbrella and / or rain gear.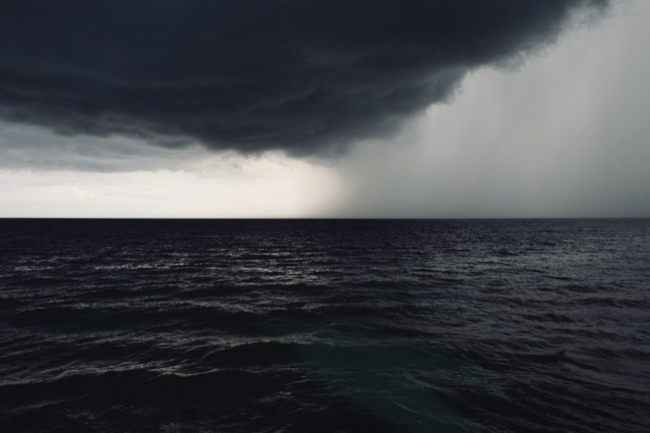 * You can rent a scooter on each island, so you can explore the whole island
We chose to visit a number of islands clockwise, while many travelers fly the other way around. Later it turned out that anti-clockwise travel was more convenient in terms of flight connections.

Sample itinerary: Philippines in 17 days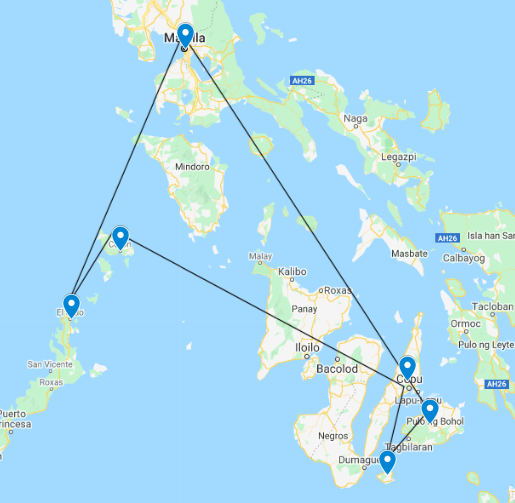 Bohol
Alona Beach
From Bohol airport, take a taxi to your hotel at Alona Beach. Alona beach is one of the most famous beaches in Bohol.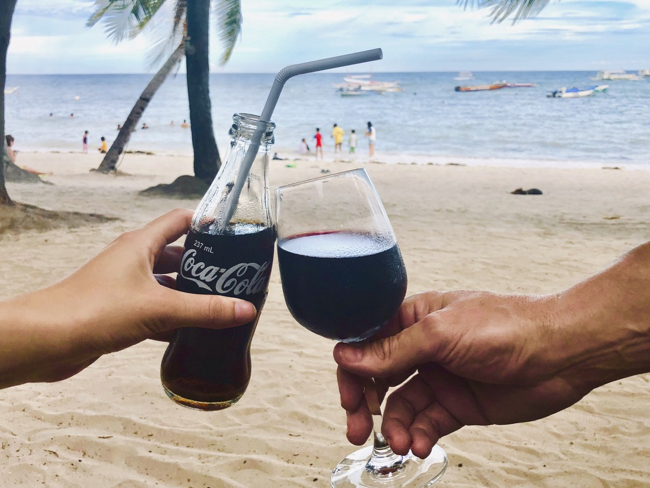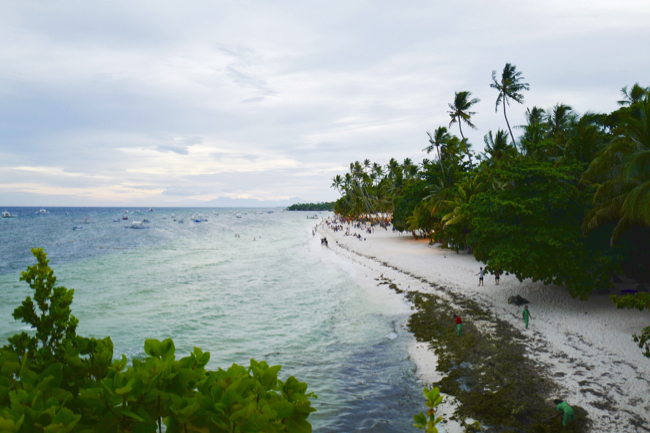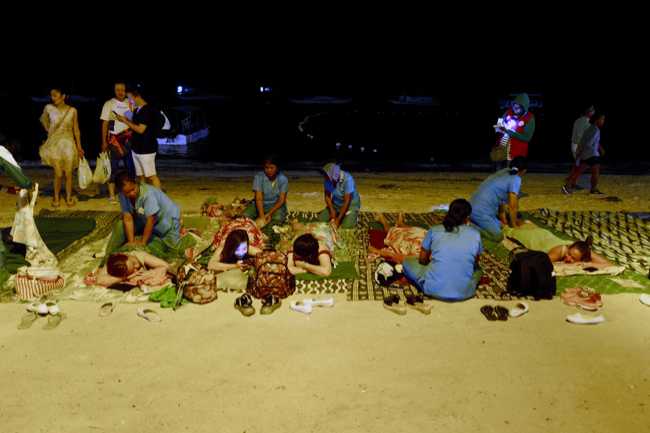 At Alona beach you will find various resorts and restaurants. You can spend a quiet day at the beach with a book, alternated with swimming in the sea or a massage on the beach. The sunset is also definitely worth it! If you rent a scooter, you can easily see all the sights of Bohol.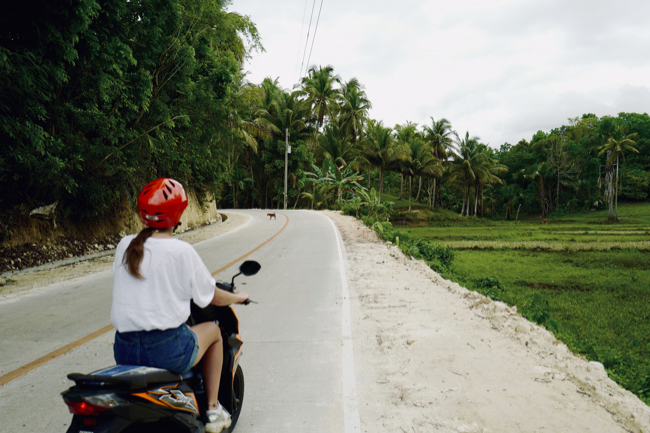 We booked a hotel room at Heartland Hotel Serviced Rooms & Apartments, where we stayed for 4 nights.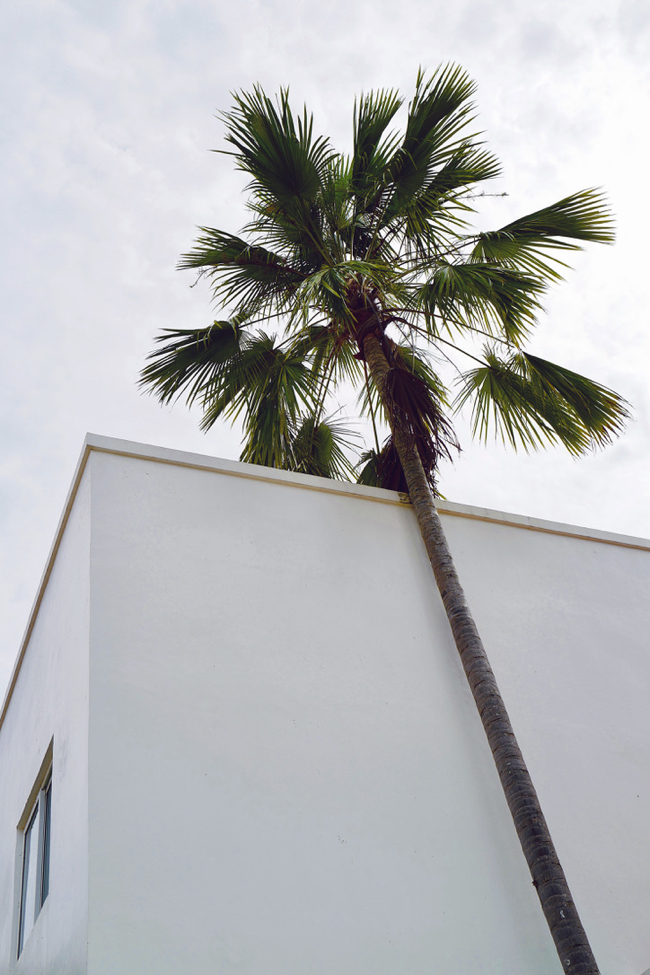 Hinagdanan Cave
With a rented scooter we drove to Hindagdanan Cave. This deep lake cave is naturally lit by the holes at the top of the cave and contains many stalagmites and stalactites. The lake has several levels and is a popular place for swimming.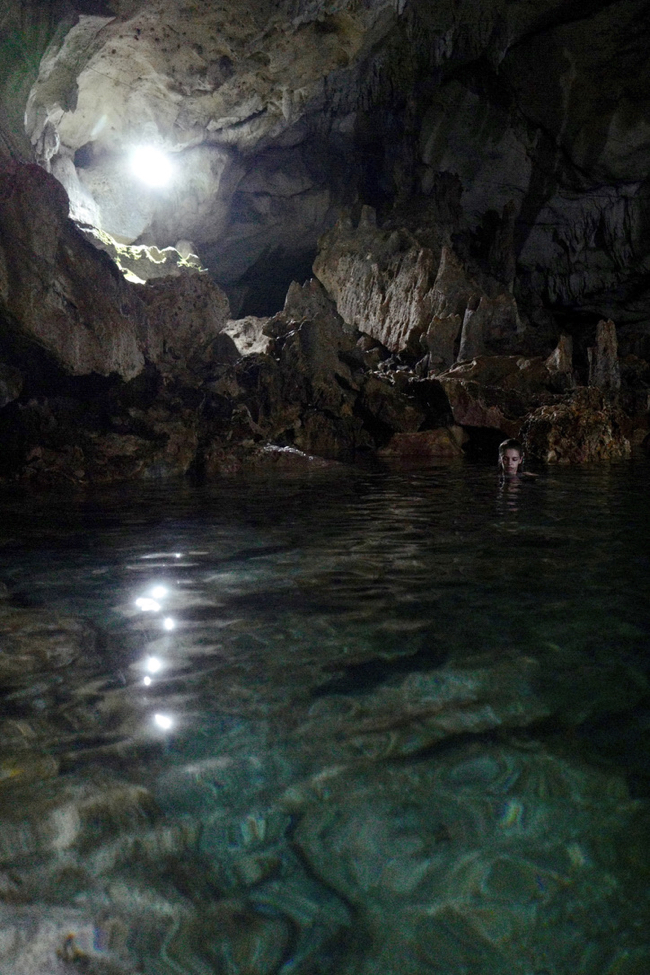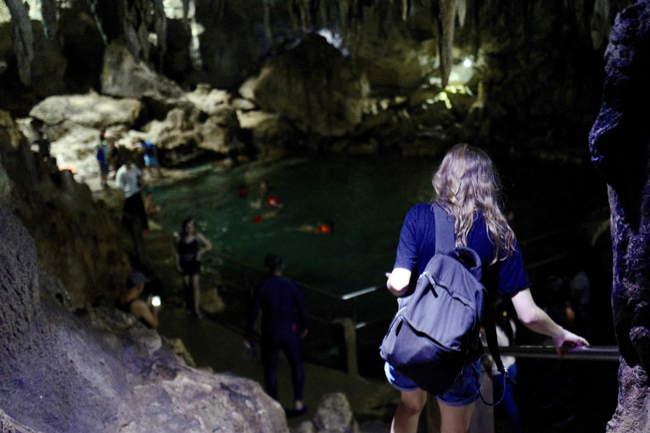 Tarsier Sanctuary
In the Tarsier Sanctuari you can watch the Tarsier monkeys. These are the smallest monkeys in the world, also called tarsiers.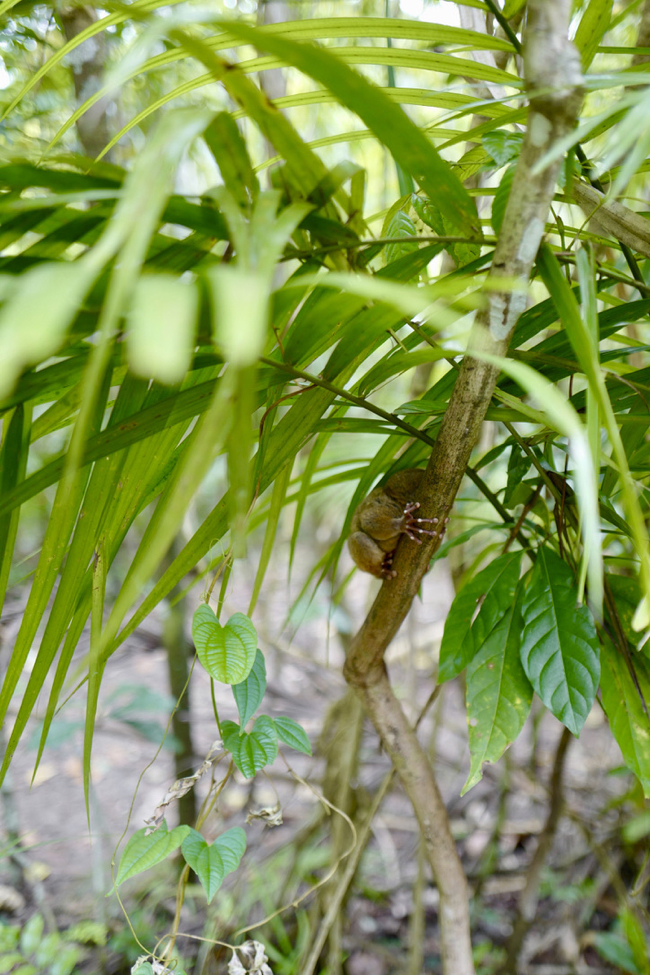 Chocolate Hills
The Chocolate hills have been given this name because the vegetation turns chocolate brown in the dry season. Outside this season, however, it is just green. The hills are best viewed from the viewpoint. There is not much to see besides the viewpoint.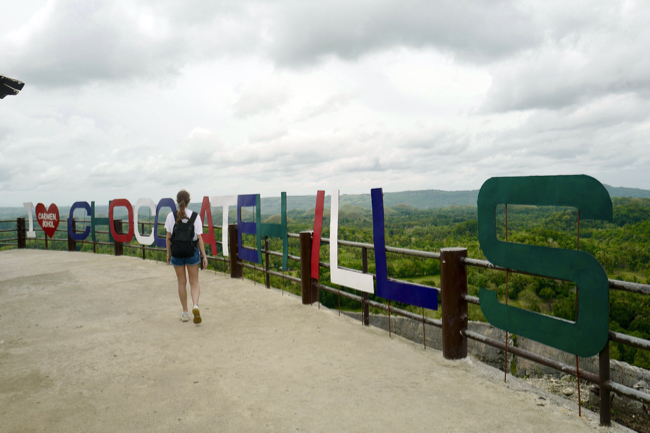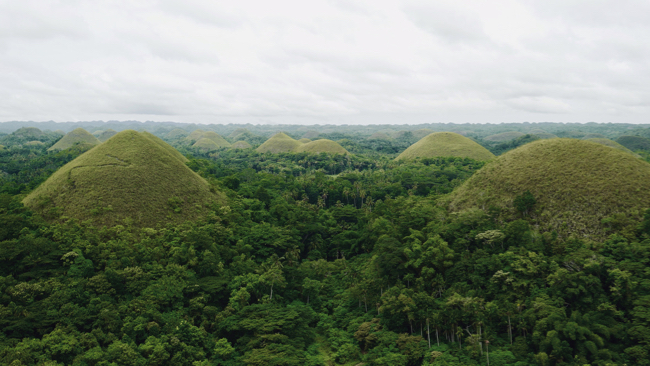 Bamboe bridge

In Loboc you will find the twin hanging bridge. These are 2 bamboo bridges that overhang the Sipatan River. You pay an entrance fee of approximately € 1, –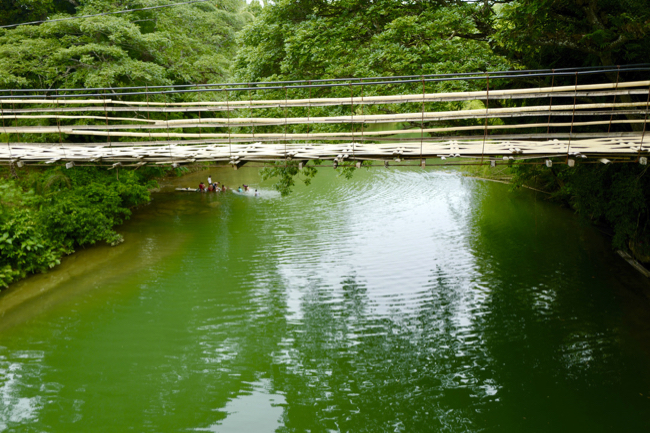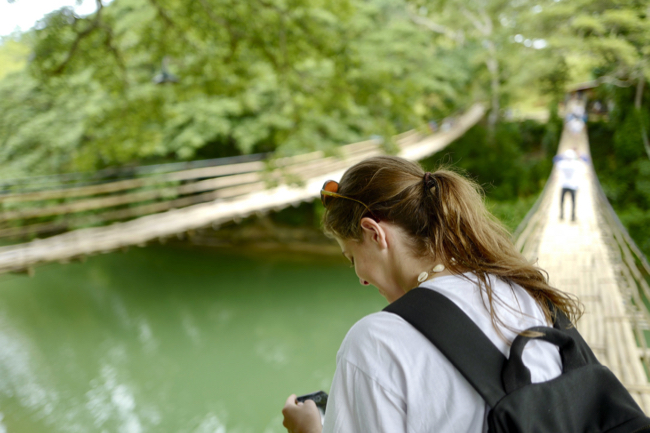 Siquijor Island.
From Bohol you can take a ferry to Siquijor Island. After arriving by ferry you can immediately find a number of moped rental companies. For a small amount you have transport for the island that way.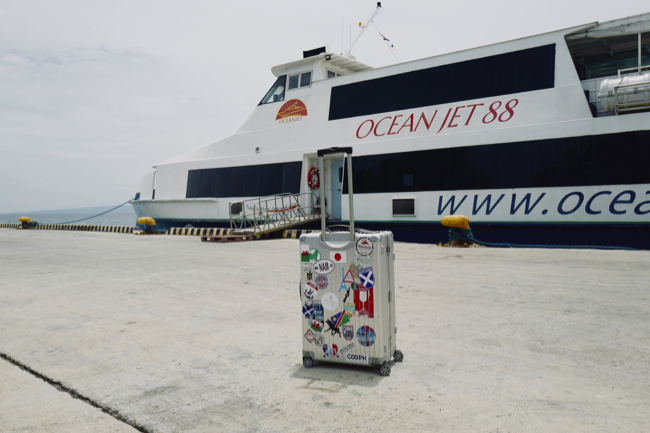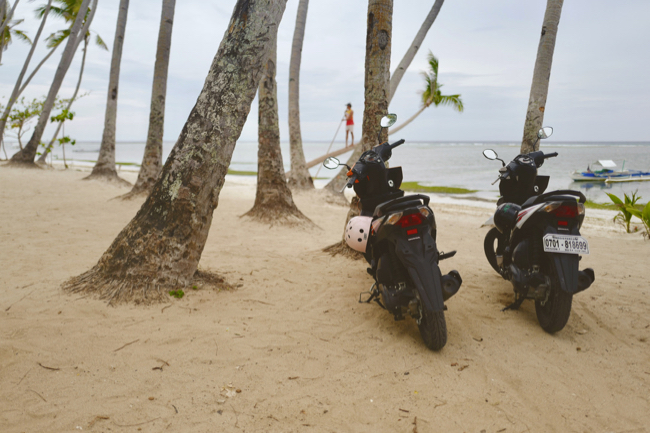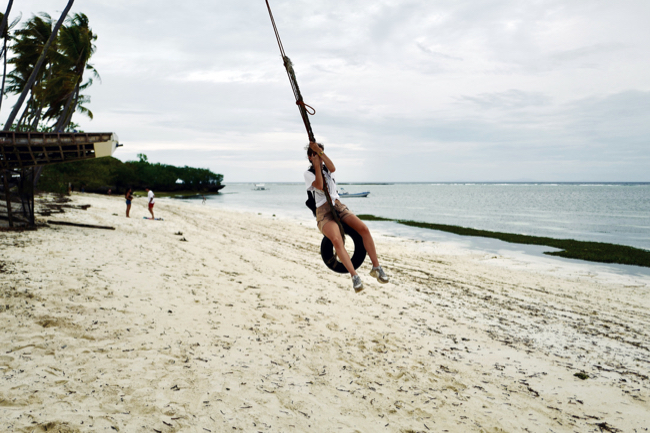 We stayed at Travis post homestay on the south coast; https://www.booking.com/hotel/ph/travis-post-homestay-siquijor1.en-gb.html. You have a house for yourself with an outdoor kitchen, where you can also do laundry and take a cold shower. This is run by very lovely people. In the morning you get a delicious cup of coffee. You must indicate in advance whether you want air conditioning. You have to pay extra for that. There is a fan. The homestay is next to a school where they start (early!) In the morning with morning gymnastics. The road is difficult to prepare with a scooter because of the pebbles.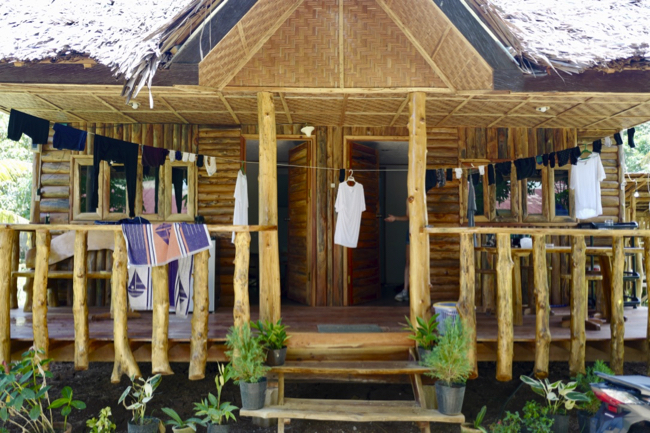 The Cambugahay waterfalls.
The Cambugahay waterfalls are located 2 km north of Lazi. They were a lot of fun.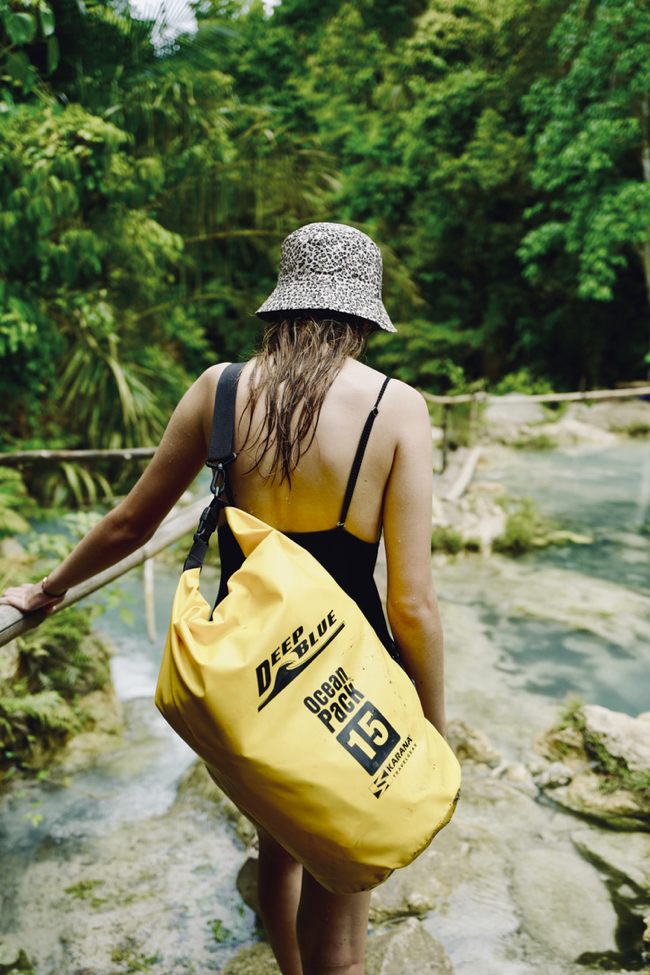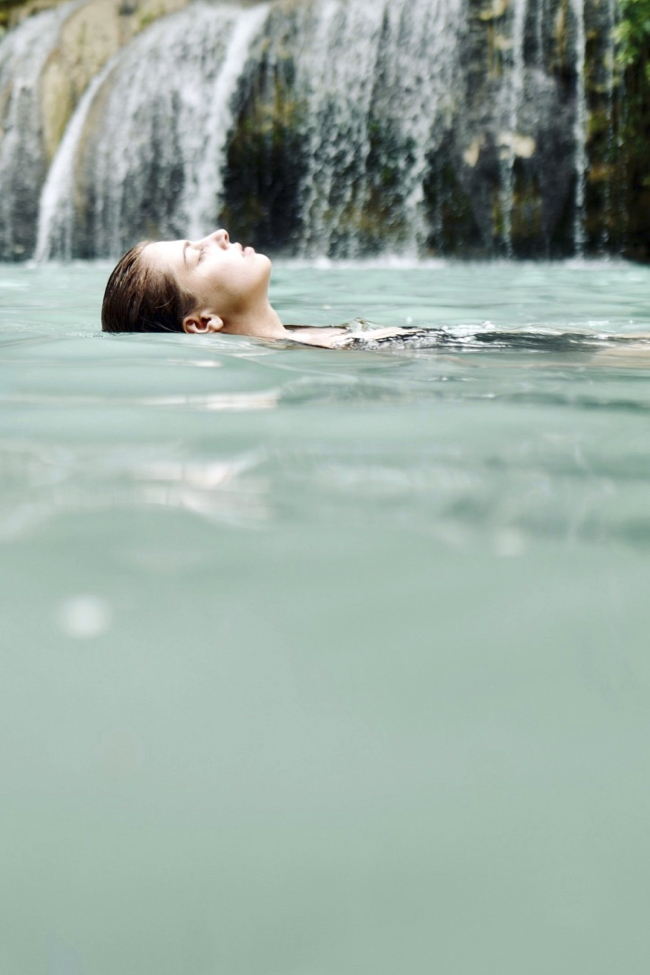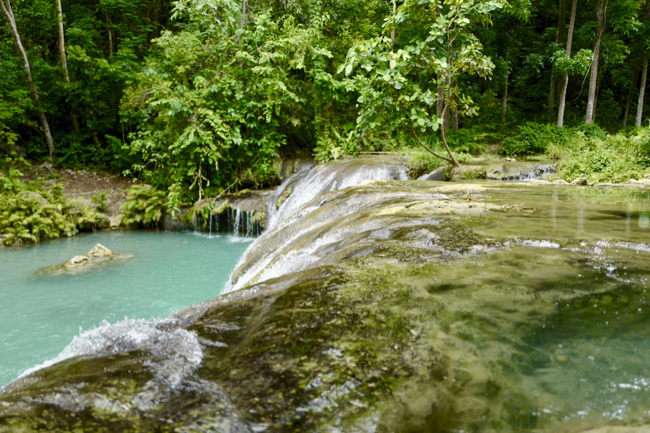 A day later we visited the Lungnason waterfalls, but unfortunately they were dry when we were there
Balete tree
Balete tree are several species of trees in the Philippines from the genus Ficus. A number of these are known as strangler figs, where they start on other trees, later trapping them completely and eventually killing the host tree. This balete tree is very old.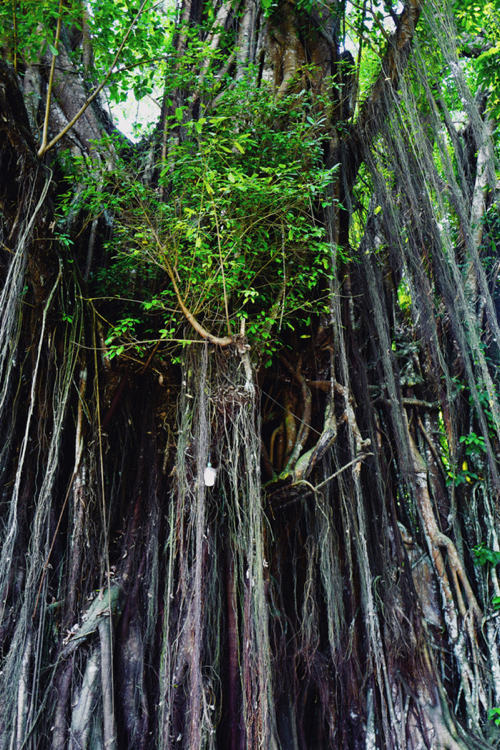 We wanted to swim with sea turtles at the Apo eilend, but due to the low season (June) there were too few participants. So if possible, go along with a tour that does, because it may not be able to take place the next day.
To get from Ciquijor Island to Coron Island, you must first take a ferry to Cebu City and then take a domestic flight.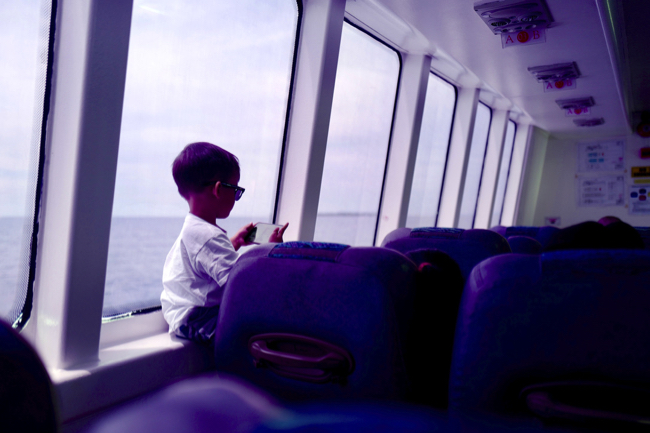 Cebu City is a big city. We stayed in a chic, but excellent hotel next to a shopping center. We only spent the night here, so that we could catch the flight to Coron the next day.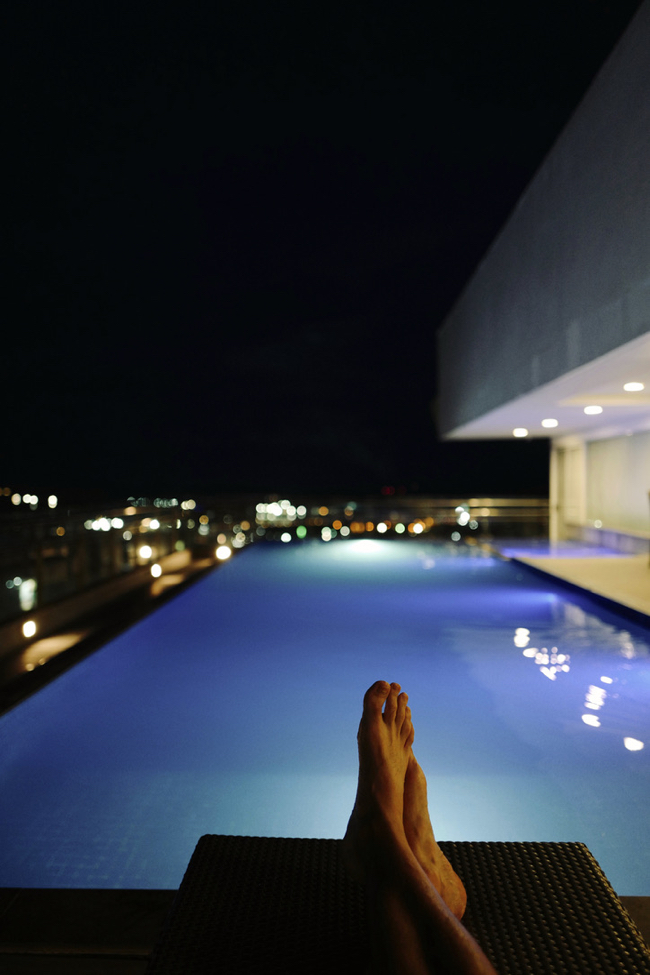 Coron
Coron is the largest city on the island of Busuanga, belonging to the province of Palawan. From Coron you can visit the rest of the island. It is known worldwide as a great destination for wreck diving. You can also enjoy island hopping here and relax on the beach. We have booked a number of snorkeling tours to deserted beaches, lagoons, wreck dives, etc. These include lunch. You will be picked up from your hotel in the morning and return at the end of the afternoon.
We stayed in Coron Ecolodge https://www.booking.com/hotel/ph/coron-ecolodge.en-gb.html? A good and safe hotel including breakfast in the center near the coast.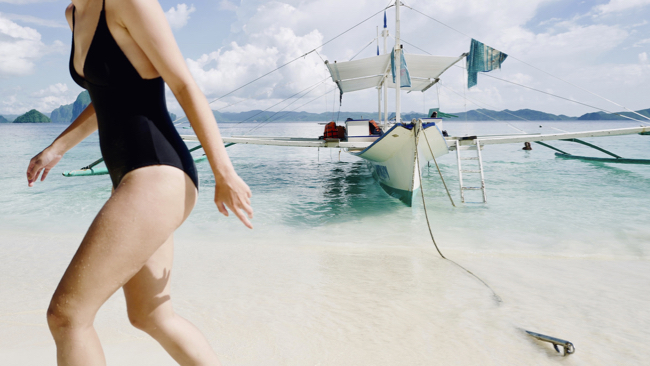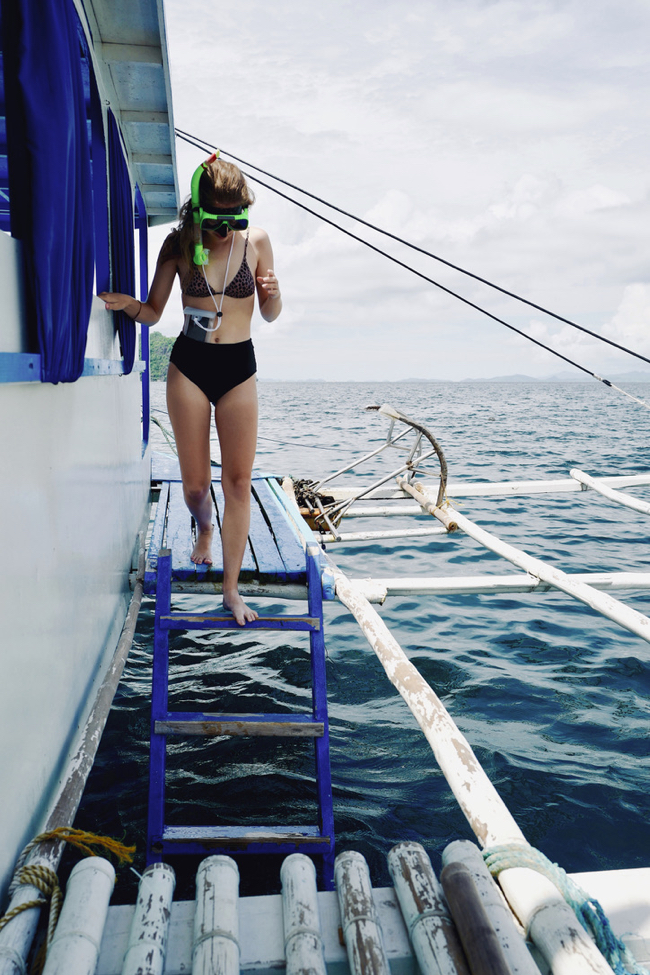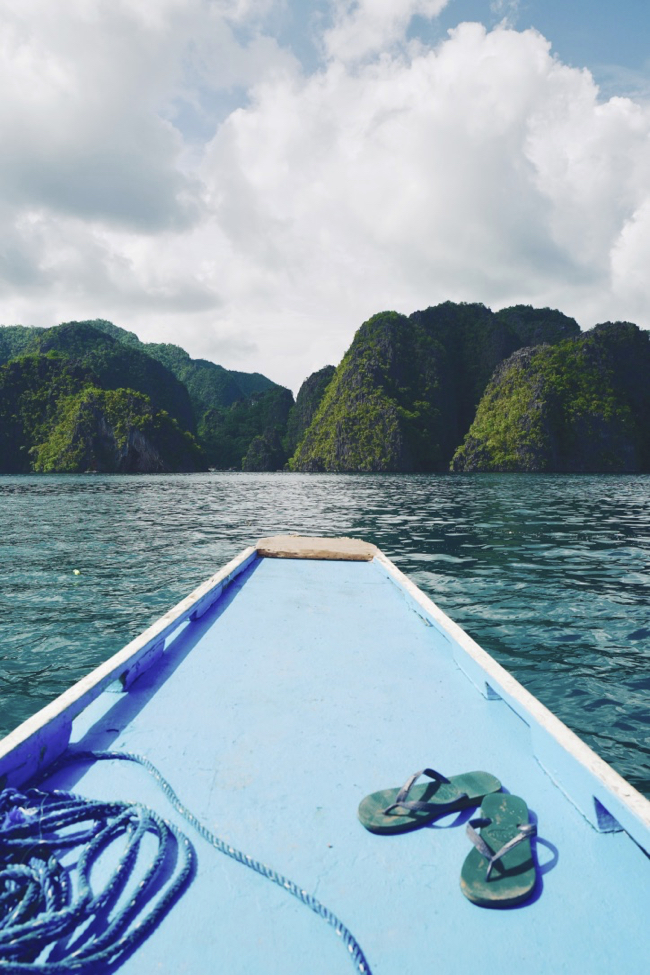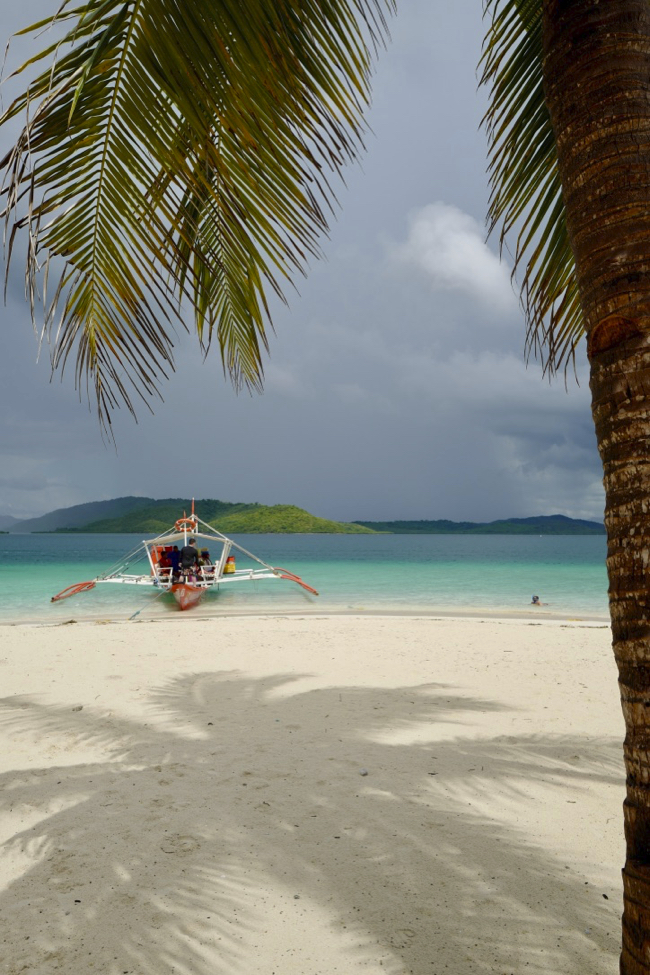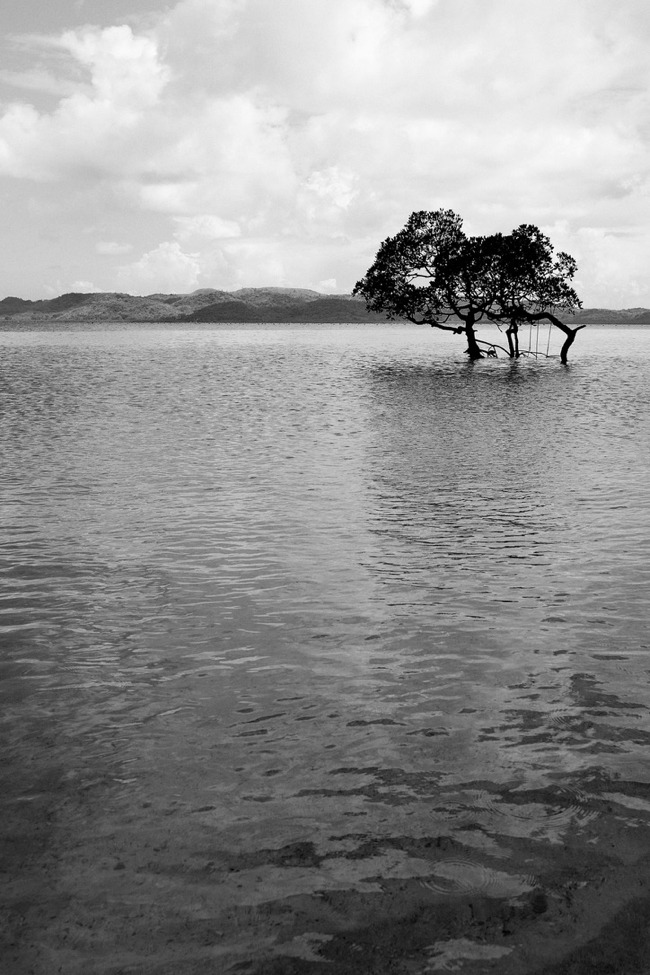 Palawan

(

El Nido

)

From Coron you can take a flight to El Nido. From the plane you have a nice view of the islands.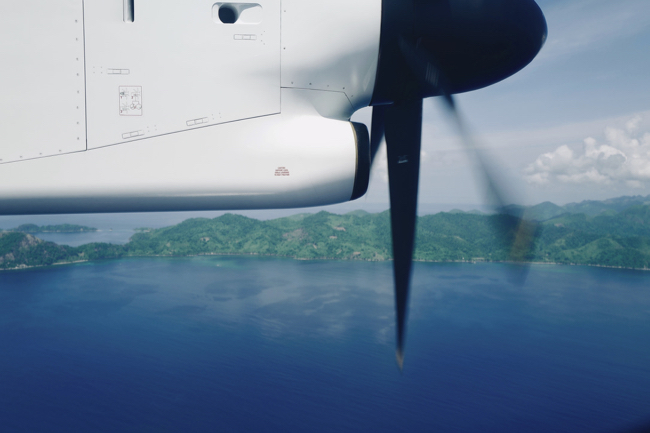 The most popular destination of the beautiful province of Palawan is El Nido. This village itself is not very special. However, it is the perfect base to visit the great Bacuit Archipelago. We found this collection of islands one of the highlights of the Philippines. Island hopping on the Bacuit Archipelago is best done by booking a tour, which you can book at any hostel or local travel agency.
Since El Nido was our last destination for Manila, we spoiled ourselves with a luxurious stay at the El Nido Coco Resort, where we stayed for 4 nights. There we had our own house with an extensive breakfast that you can have delivered to your own veranda and a whirlpool on the terrace. In this resort you can also book a massage. The French owner is very attentive and helpful.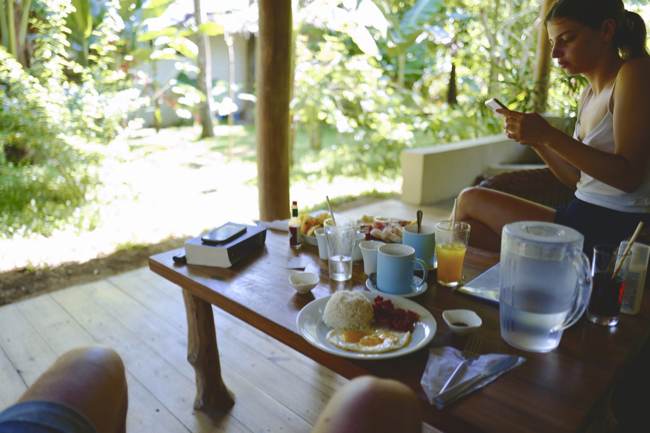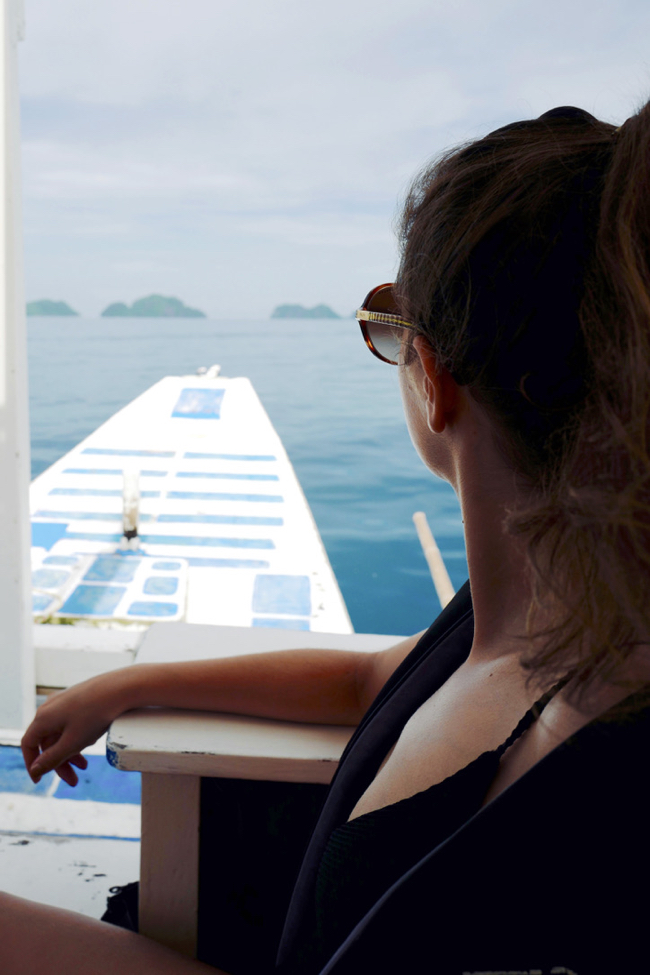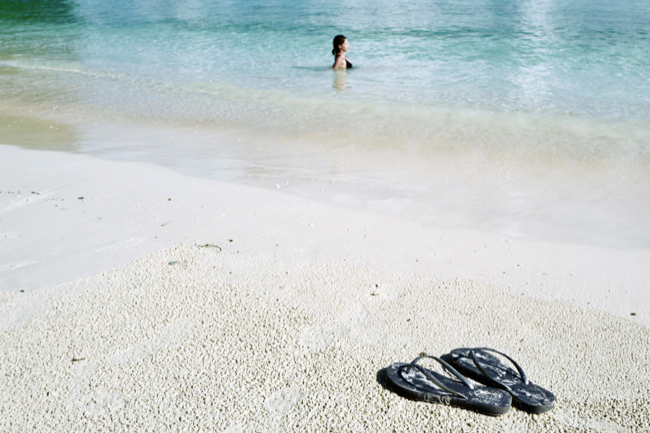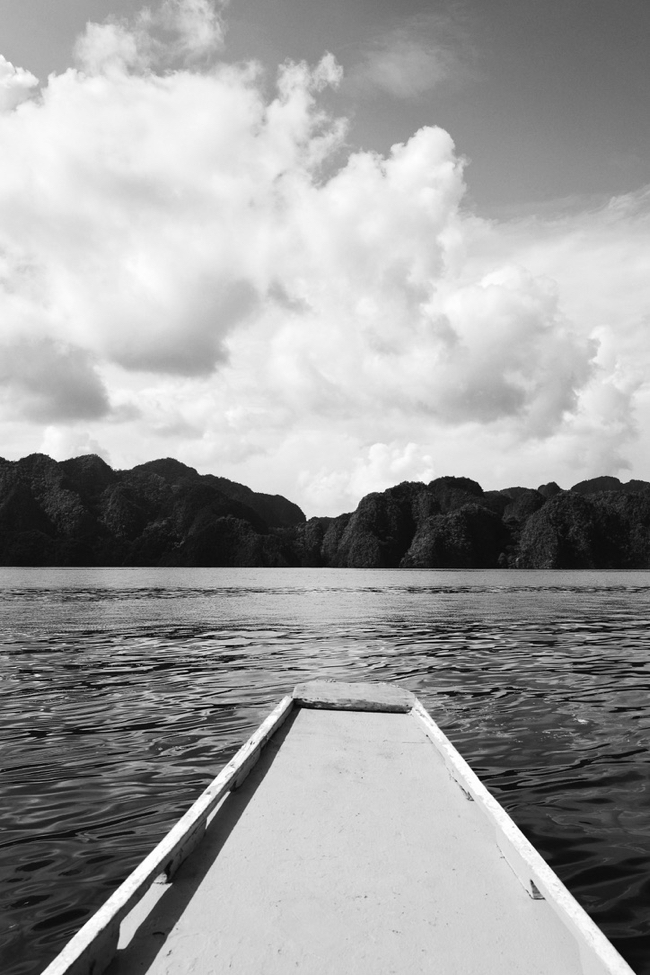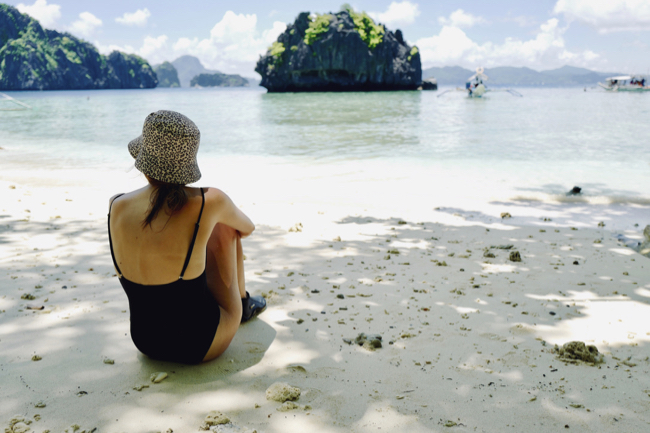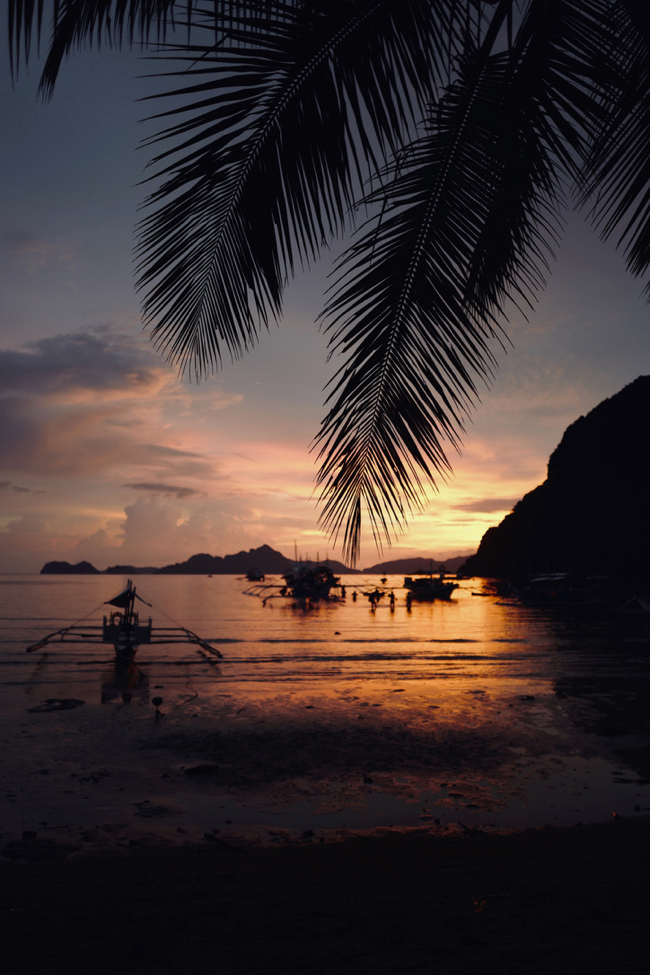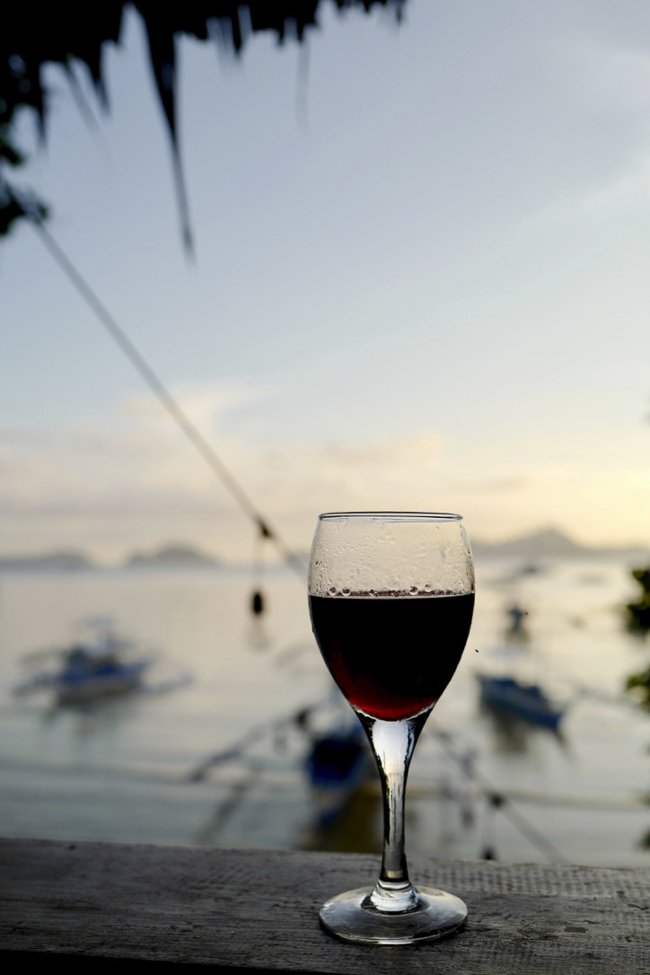 El Nido itself has a beach, but this is not a beach for lying and swimming during the day. Fortunately, you can quickly reach a few other beautiful beaches with a tricycle or a scooter.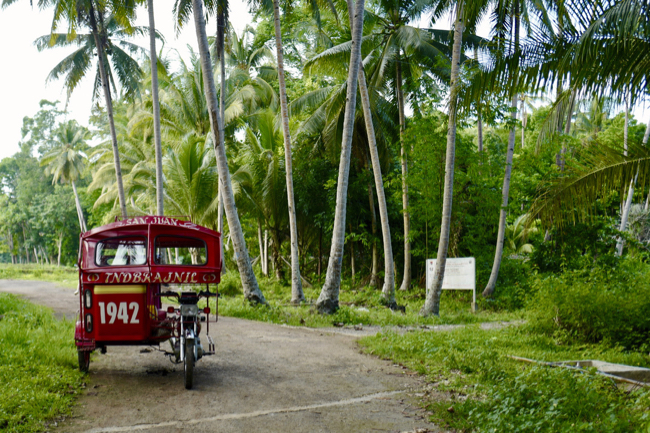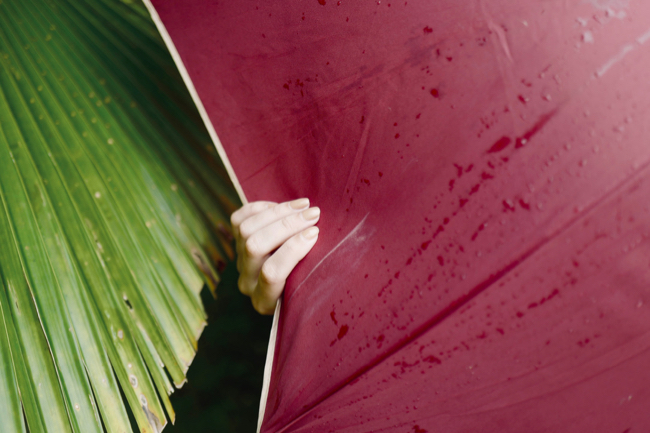 Manilla
From El Nido we had the last domestic flight to Manila. There we booked a hotel in the neat Makati area, the AIM Conference Center. Near the hotel you can shop in the Greenbelt mall. This is a large (but expensive) mall in Manila. In the middle of this mall is a park where you can eat delicious food.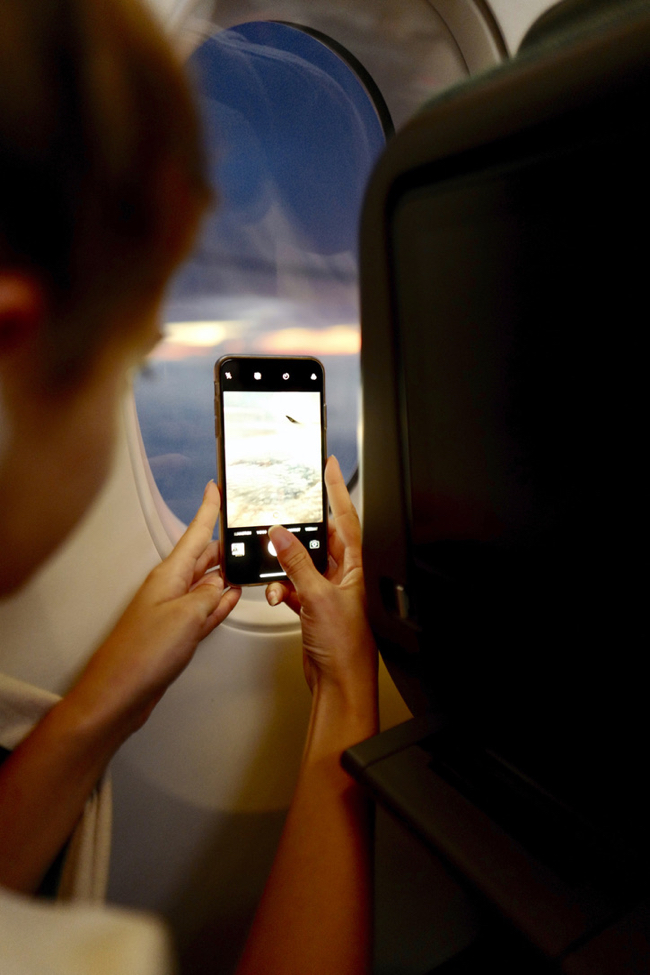 We thought the Philippines was very beautiful. You will find the typical tropical landscapes and islands, beaches and friendly people. Traveling in the Philpines is cheap, but because of the many islands you have to rely on flights and ferries, which claim your daily budget.