Roadtrip United States Southwest
Roadtrip United States Southwest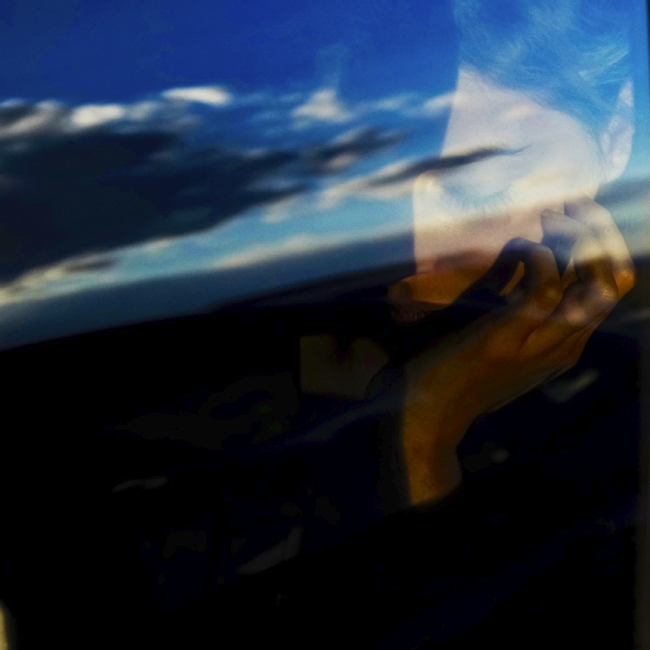 A roadtrip through the United States Southwest is a great experience. It is also a popular region. Therefore, it is wise to book the places to stay in the popular national parks well in advance https://www.recreation.gov. You can rent a camper for the road trip and stay at campsites or with a normal car and stay in hotels. We chose a middle ground. We rented a normal car with 4 people (do not take the smallest car with 4 suitcases) and we stayed in hotels, motels and campsites. We thought it would be fun to camp in the National Parcs, so we wanted to buy a tent, air mattresses, pans and a burner at a large supermarket. We wanted to leave this on departure. You arrange an Esta (visa) in advance https://esta.cbp.dhs.gov/faq?lang=nl.
Example route United States Southwest in 4 weeks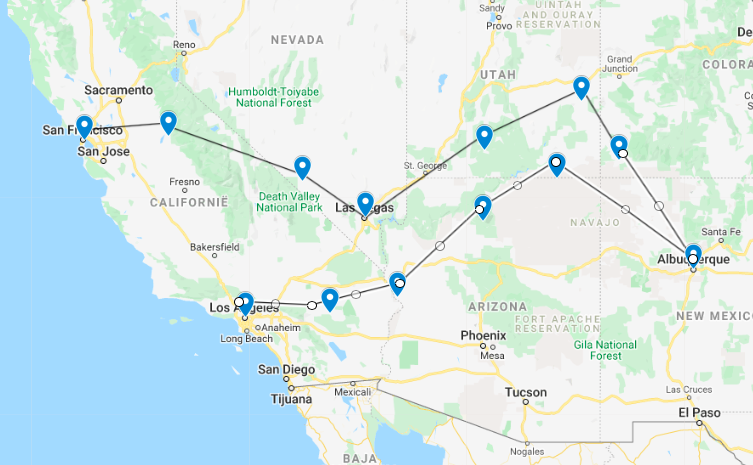 Day 1 t/m 3: Amsterdam- San Fransisco
We had booked our first stay in San Francisco at "Americas best value inn". A great hotel, but a bit far from the center.
Because of the Jetlag we went early in the morning to the highlights of San Fransisco. It's an advantage that it is still nice and quiet at Lombard street. That is a steep road with many sharp bends. It's nice to drive down there.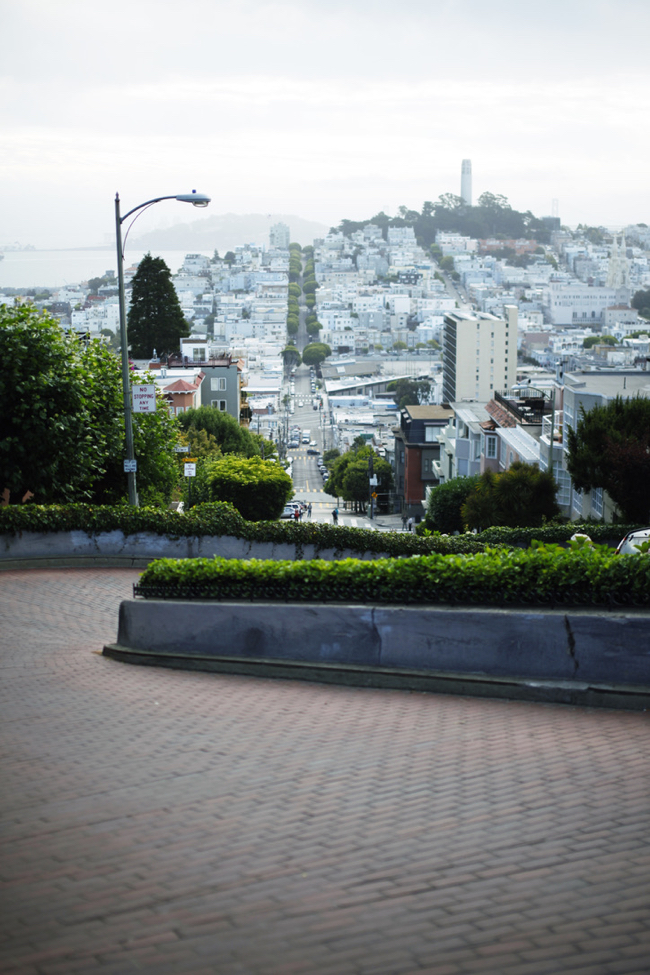 You can park your car at Fishermans wharf. There yoy can walk to pier 39. A cozy, but somewhat kitschy pier with shops and restaurants. At the end you have a nice view of the Golden gate bridge and the sea lion colony.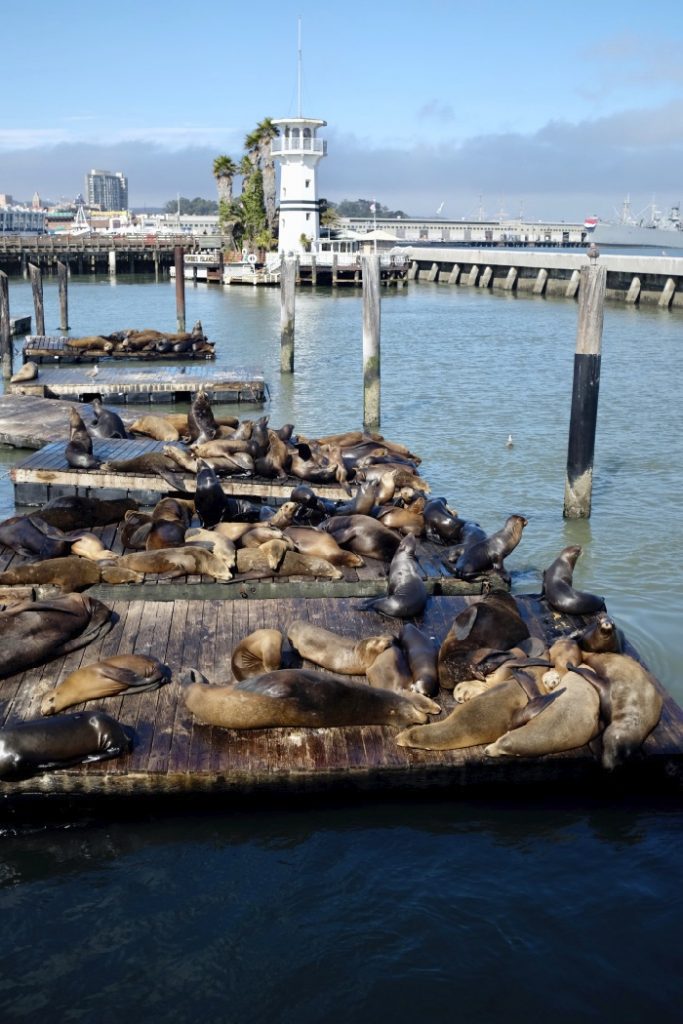 On the other side of Fishermans wharf you can take the cable tram to Market Street. The funicular is a very popular attraction. Certainly also because this tram is turned by hand. Sometimes you have to wait an hour because of the crowds before you can take the tram.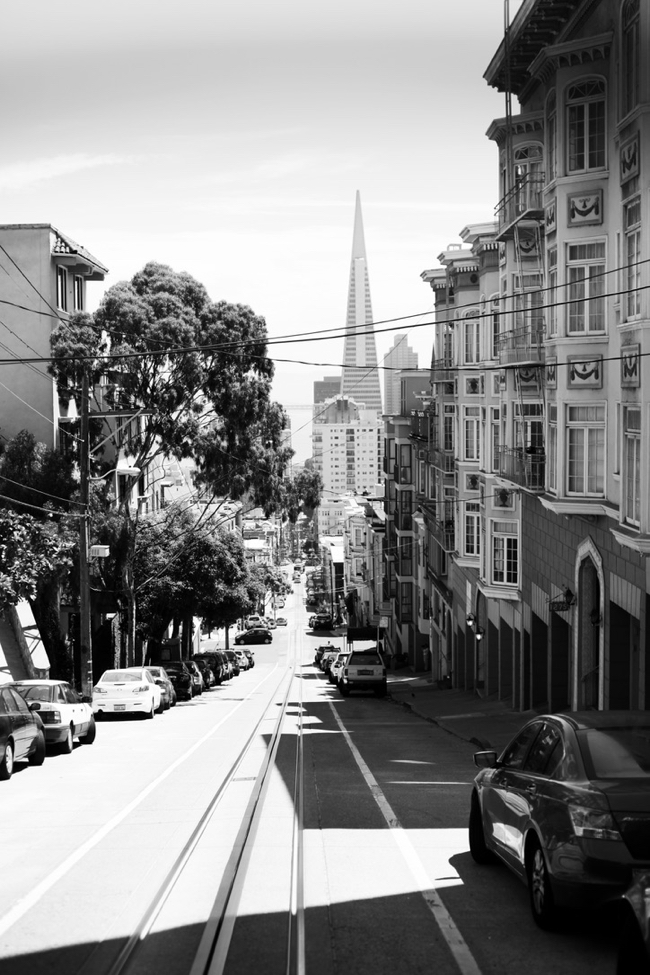 Back at the Fishermans wharf you can rent bicycles. It is very worthwhile to cycle over the Golden Gate Bridge and return by a ferry via Sausilito.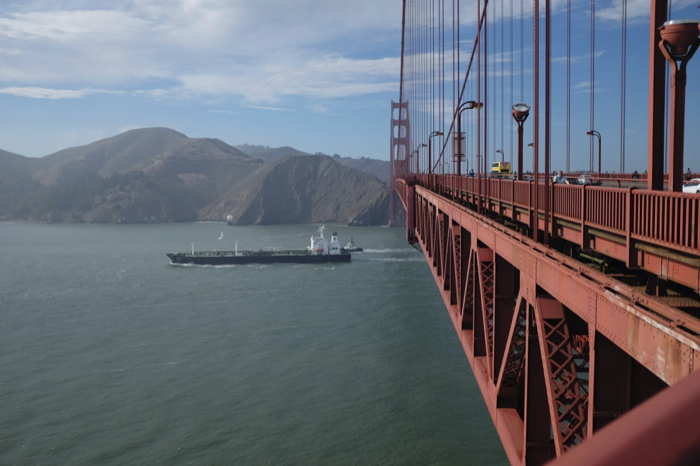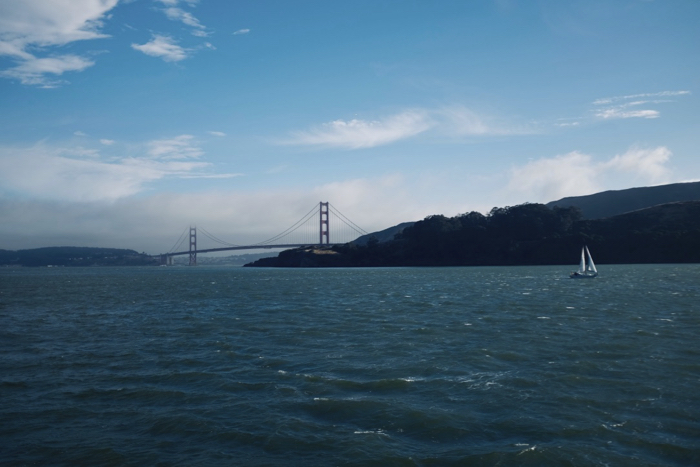 Alcatraz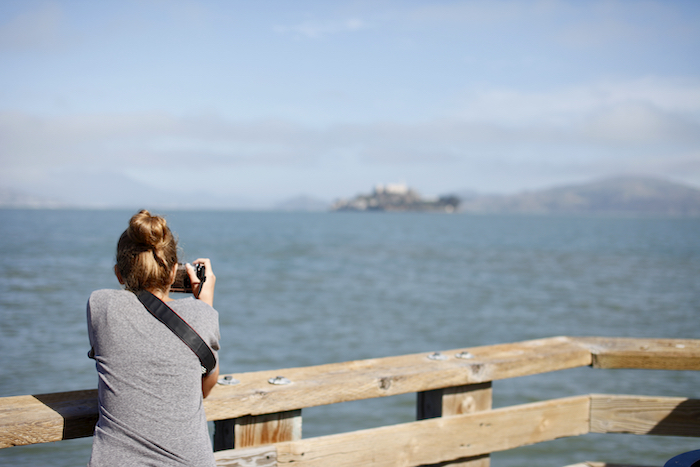 Book the tickets in advance to go to Alcatraz. https://www.alcatrazcruises.com The prison island is also called "the rock" and was last used in 1963. You will be guided with an audio tour.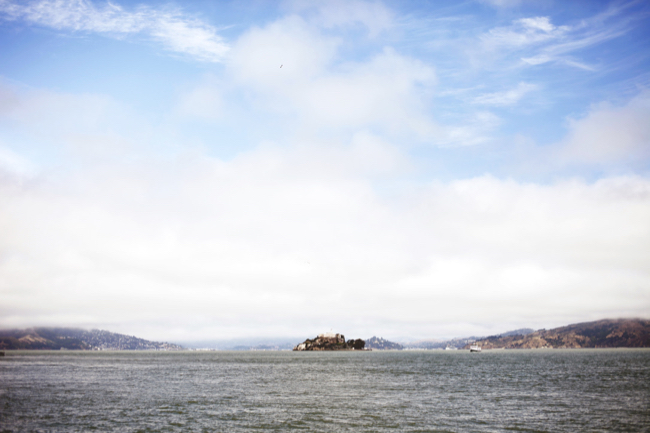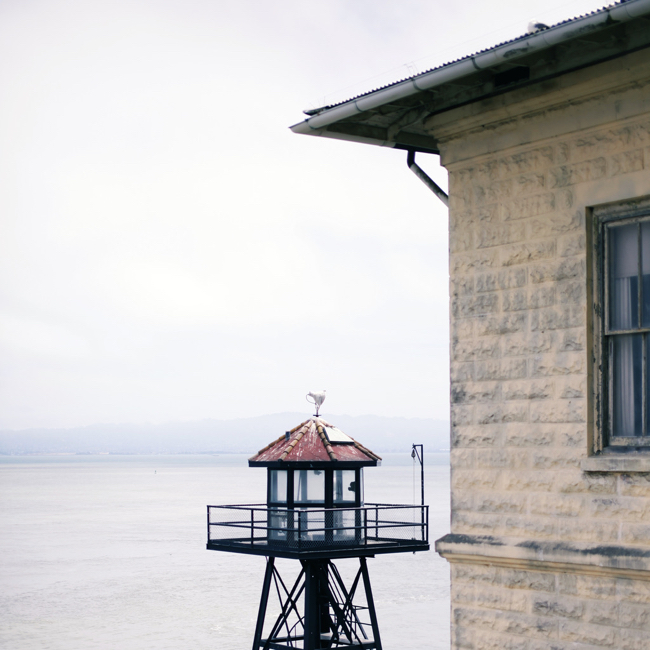 The boat trip and audio tour takes about 2.5 hours. So you have enough time in the afternoon to take a closer look at San Francisco. Ferries used to arrive at the ferry building before the Oakland Bay Bridge was built. (about 50,000 passengers a day) Now there are all kinds of delicatessens there.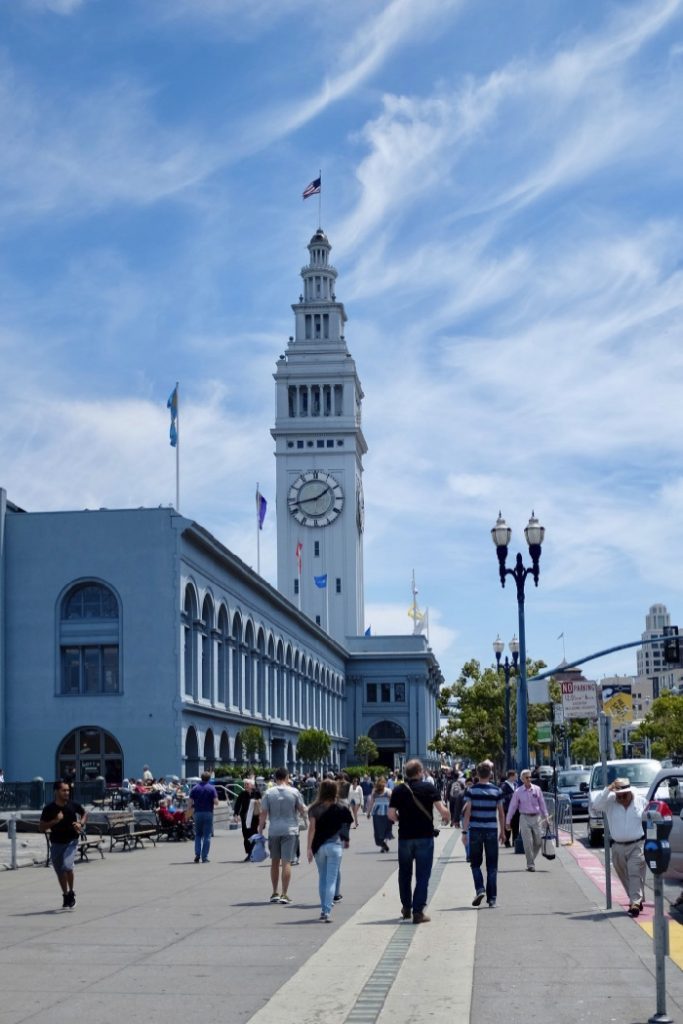 Apple enthusiasts can drive towards Cupertino in Silicon valley. https://www.apple.com/retail/appleparkvisitorcenter/ In the retail store you can buy all kinds of clothing and gadgets with the apple logo. You can also take pictures of the Apple buildings. The Google campus is 9 miles away.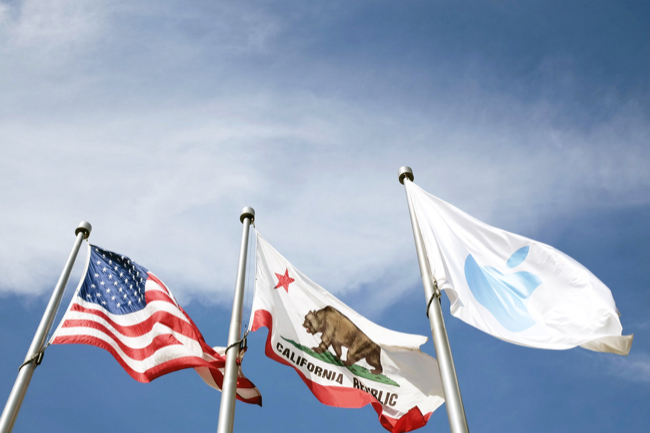 If you are going camping in Yosemite NP, now is the time to stock up on all kinds of camping gear in Walmart. In addition to food and drinks, we bought a tent, air mattresses, a cool box, pans, a gas stove and a lamp for $ 200. We had brought sleeping bags, plates, cups and cutlery from the Netherlands.
Day 4/5: San Fransisco- Groveland (Yosemite) 277 km
The drive to Yosemite National Park takes about 3.5 hours. We had booked the campsite Dimond O via GOV recreation. A campsite of the National park service. This campsite is located near the north entrance to the park. (Big Oak Flat Entrance). The site is located in the middle of the woods and each site has a bonfire area and a bear box. You have to keep all your food, otherwise the bears will come to it.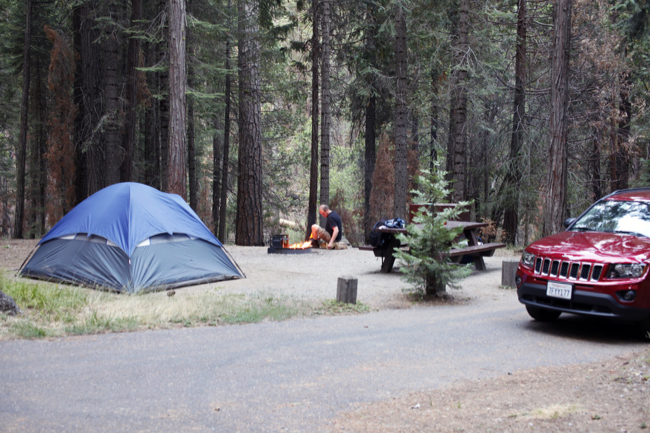 Furthermore, there is only a toilet and cold water. So nice and basic.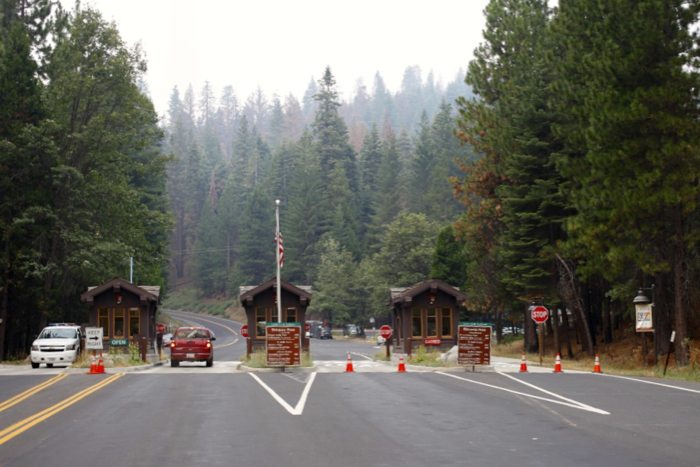 You can go to Tioga via the north entrance to get to Tuolumne Grove. There are a number of large sequoia trees, one of which has a tunnel, through which you can walk.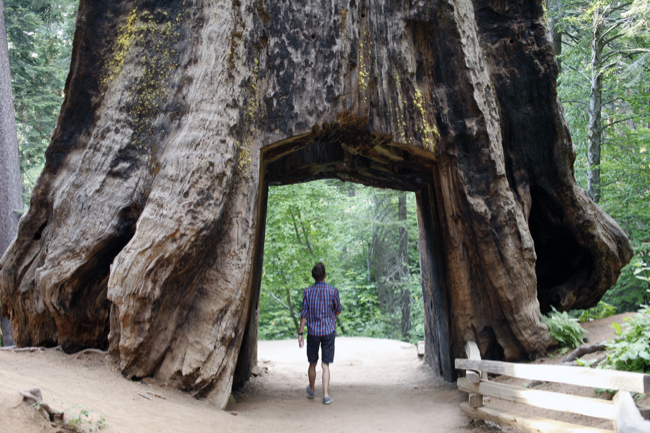 Yosemite village can be reached by using the Big Oak Flat Entrance. We were unlucky that this road was closed due to forest fires. Then it is a 3 hour detour to the Arch Rock Entrance.
Once you arrive you will see a beautiful valley with huge granite rocks on either side, including the famous El Capitan. There are several viewpoints on the route. In the village you have some shops and you can have lunch. There is also a hiking trail to the Lower Yosimte falls.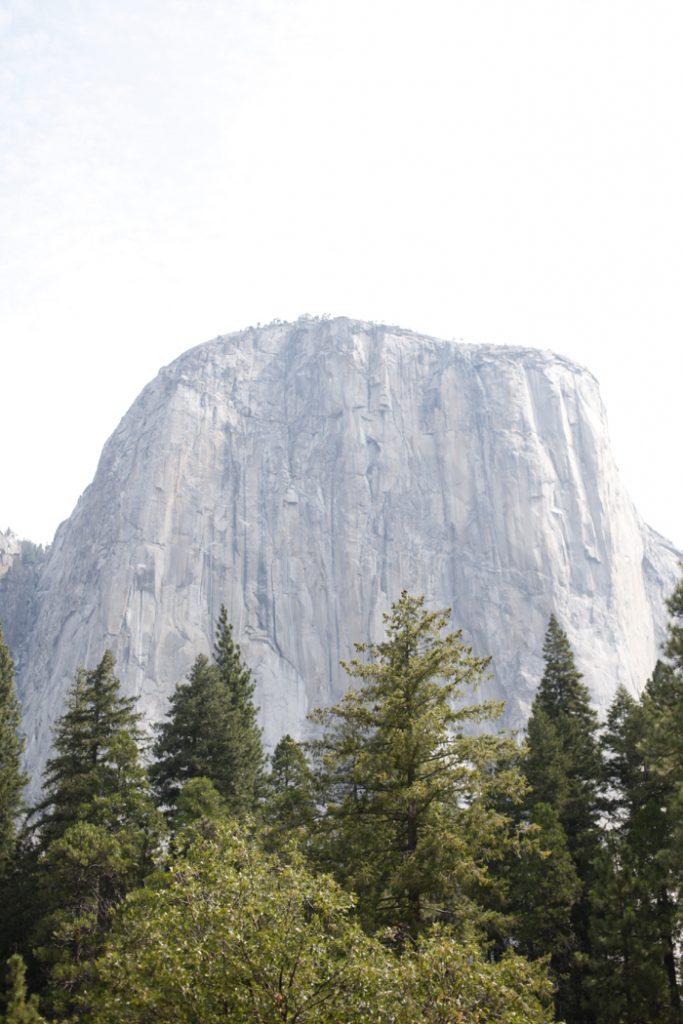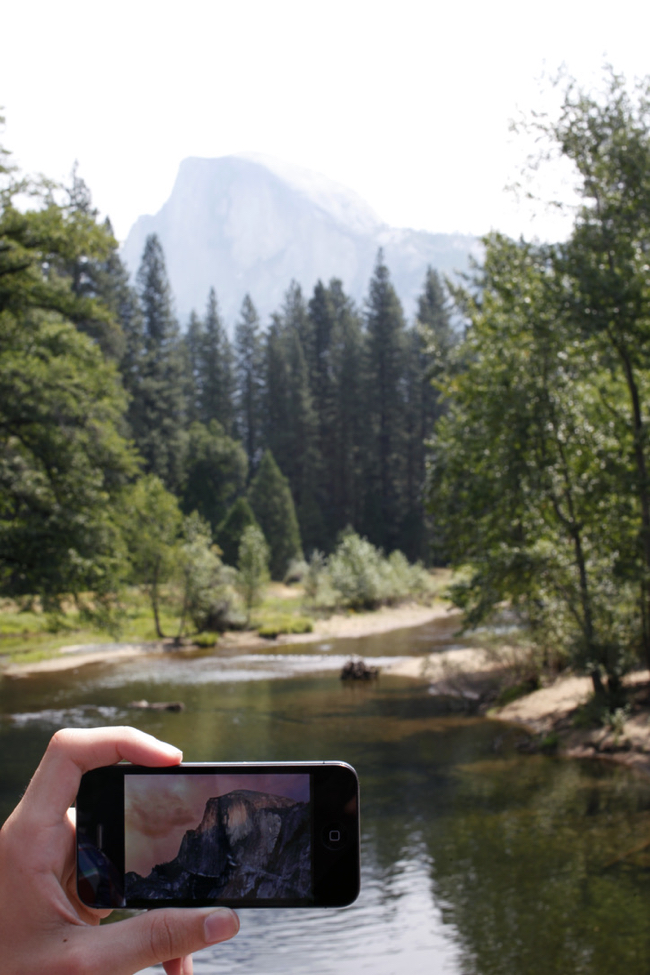 Day 6/7: Groveland(Yosemite)- Beatty (Death Valley) 486 km
Via the Tioga pass you can drive towards Death Valley. You then drive along the north side of Yosemite NP, where you can stop at beautiful viewpoints along the way.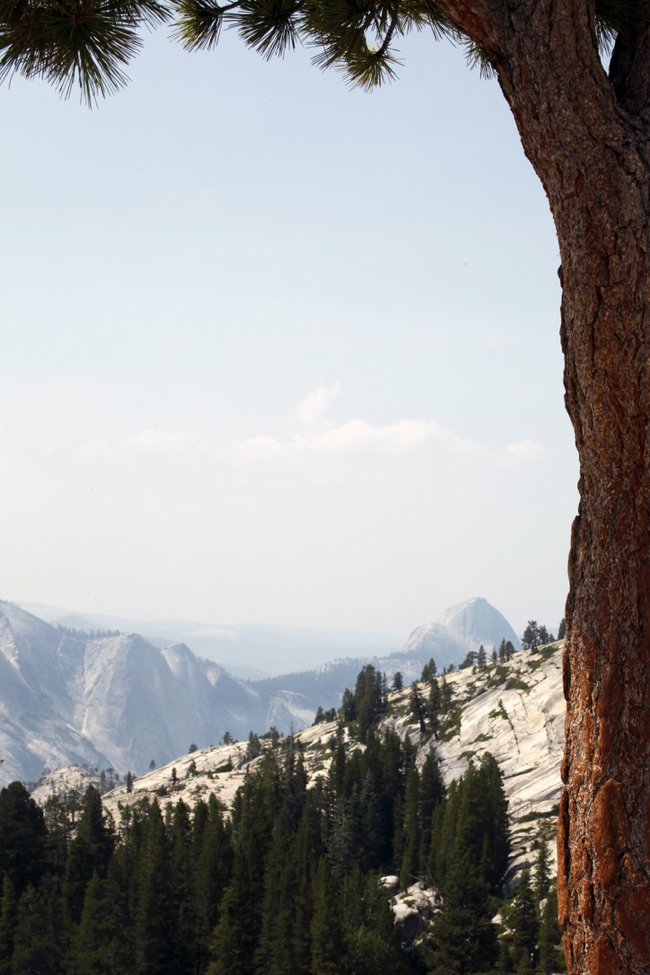 As soon as you leave Yosemite NP, the landscape changes immediately. From green wooded mountains with granite boulders to barren plains with mountains in the background. The villages you drive through also look dry and poor. Truly western landscape.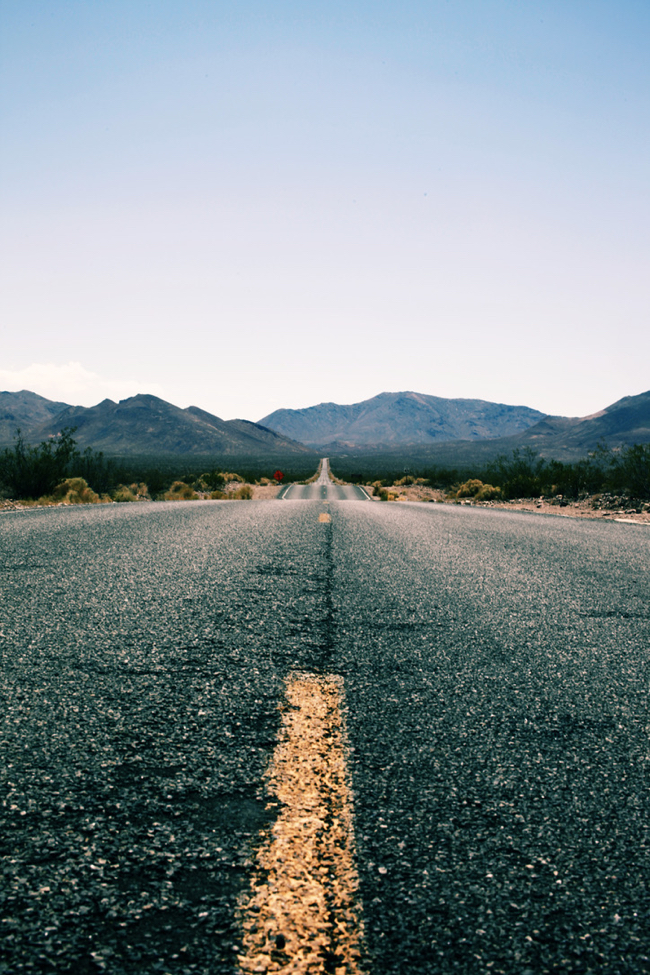 We had booked a stay north of Death valley: Death valley inn. http://www.deathvalleyinnmotel.com This is a very nice hotel with swimming pool and wifi. You can relax there after the long drive.
Death Valley NP is known as the hottest place on Earth. Therefore, prefer to visit this in the early morning or late afternoon. Visit the sand dunes of Stovepipe Wells and have breakfast at Stovepipe Wells Village.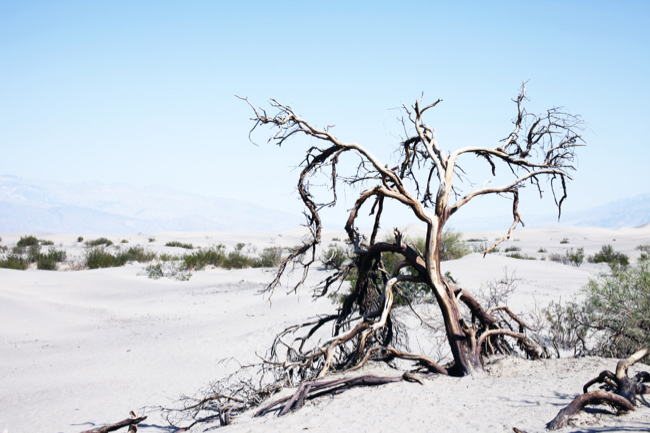 An exhibition about Death Valley can be seen at the Visitors Center in Furnace Creek. https://www.nps.gov/deva/planyourvisit/hours.htm There is a lot of warning to drink a lot and not to walk after 10am.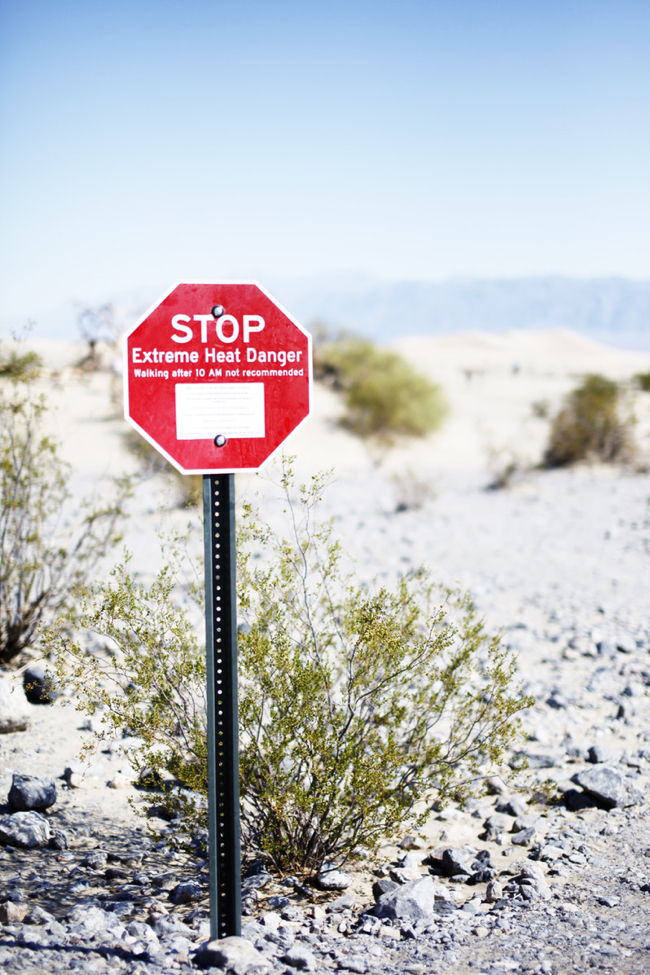 You can spend at most 10 minutes at any point of interest. Before you flee back into the car with the air conditioner on the highest setting. The highest temperature measured by our car was 118 F. That is about 47.8 degrees Celsius.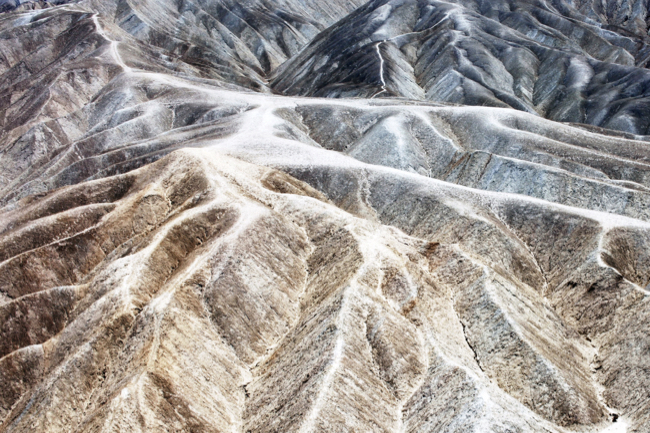 Also look at Devils golf course (a kind of moon landscape),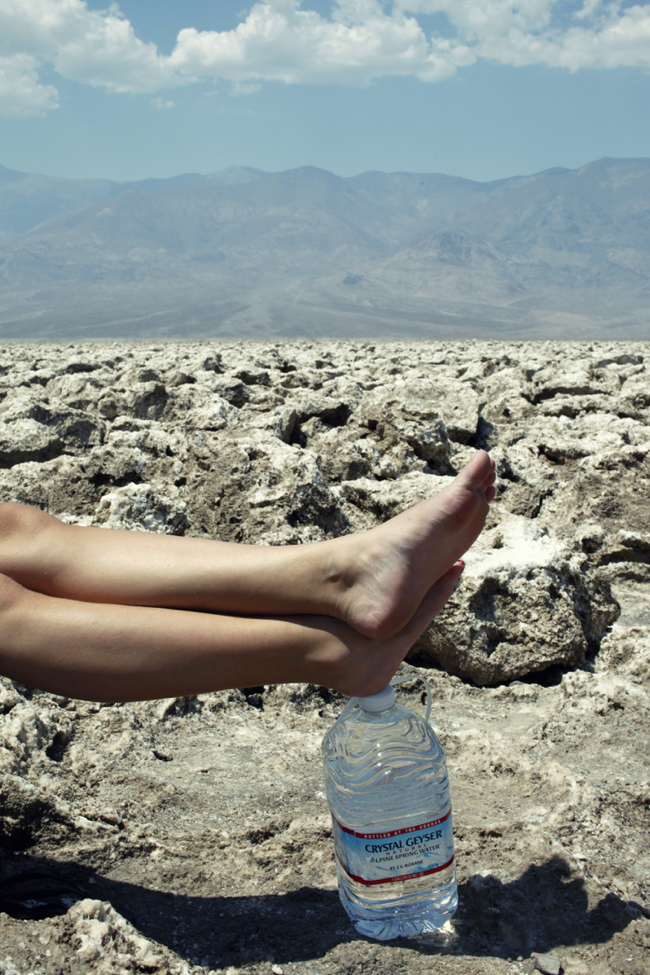 Badwater (The lowest point in the western hemisphere), Artist's Palette (all kinds of color layers) and Zabriskie point (a beautiful viewpoint).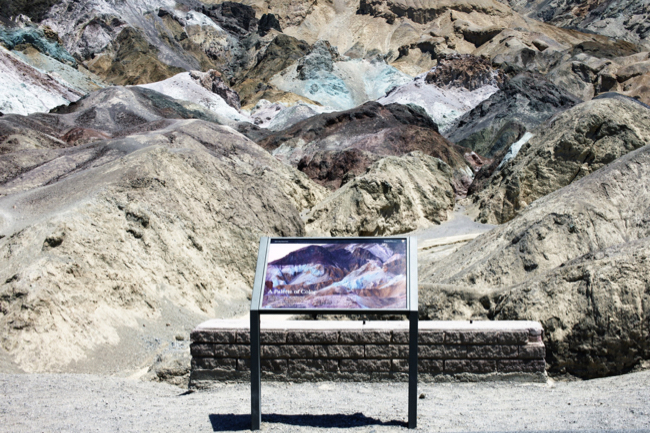 Day 8 to 10: Beatty- Las Vegas 197 km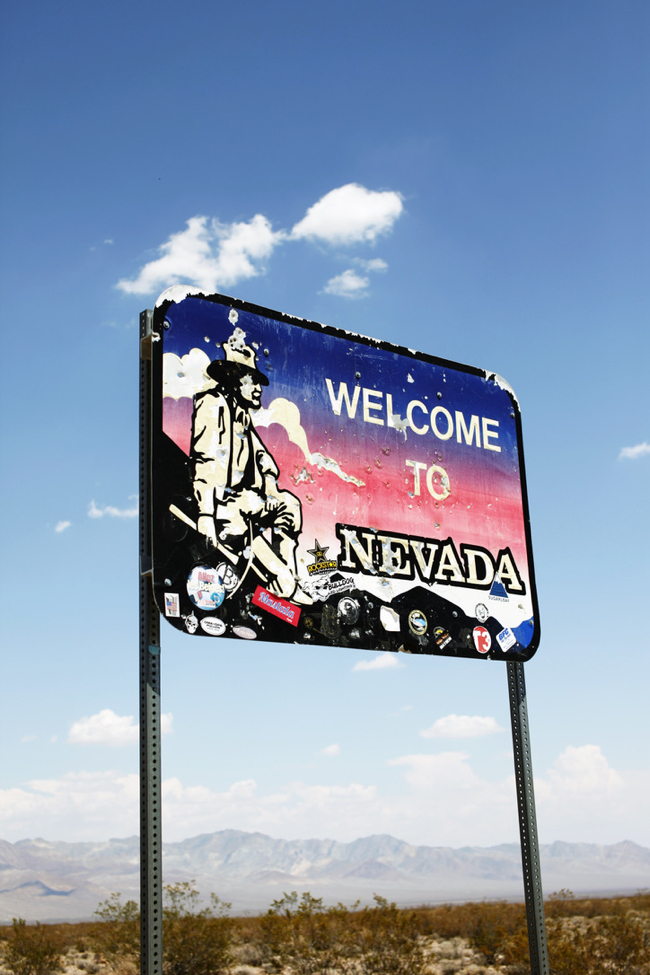 Driving to Las Vegas takes about 2 hours. We had booked at the Desert Rose Resort. https://desert-rose-resort-las-vegas.at-hotels.com/en/ This hotel is very beautiful and extensive. It is right behind the strip.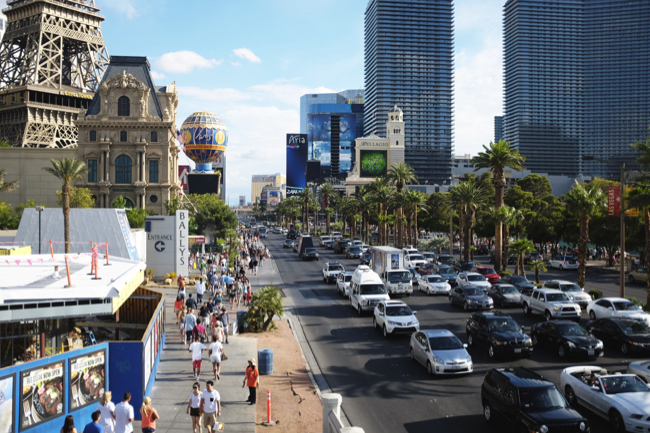 The strip is a long street with all the sights, big hotels and casinos. There are the Excaliber (hotel and casino in the form of a castle), New York New York, MGM Grand, Ceasar's Palace (a gigantic large hotel in the style of ancient Rome), the Luxor (this hotel is in the form of of a Pyramid with a huge sphinx in front). You can gamble and shop in almost every hotel.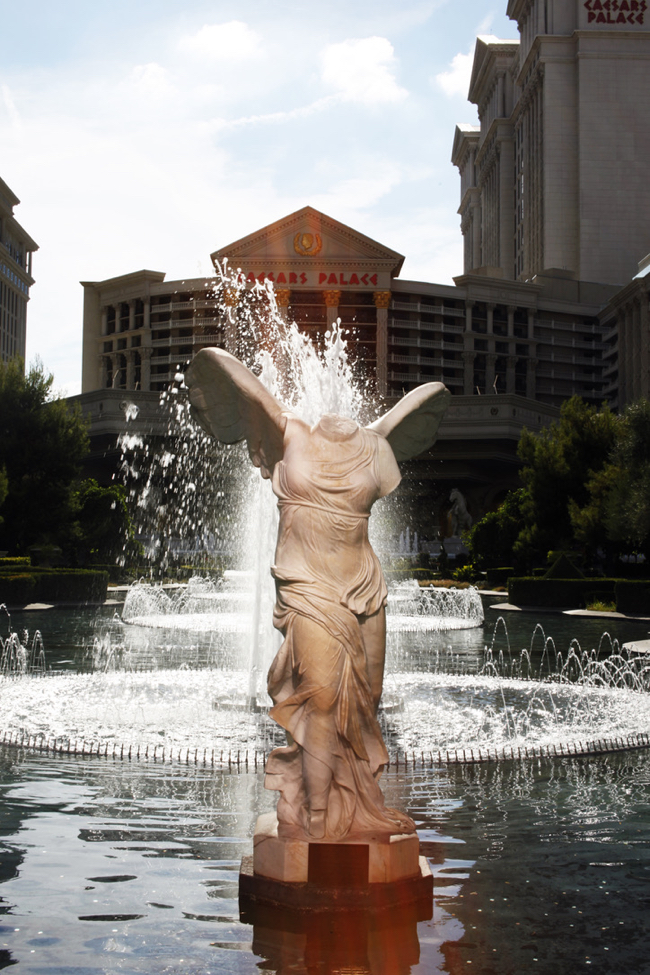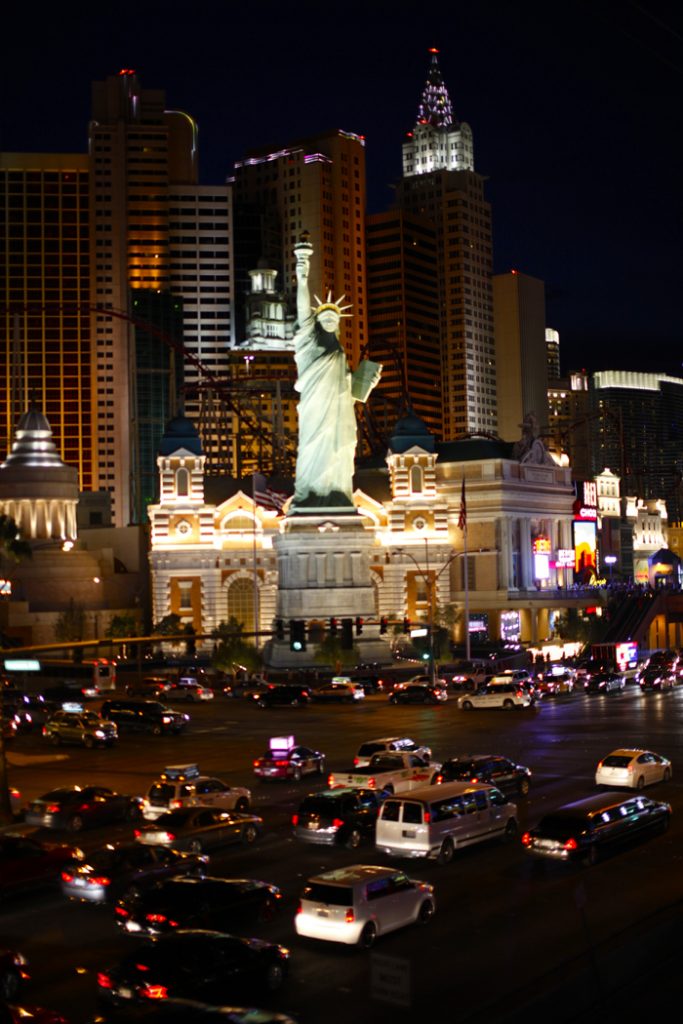 Hoover Dam
The Hoover Dam is located 48 km southeast of Las Vegas. Named after the Secretary of Commerce and later the President of America Herbert Hoover, this dam is a Colorado dam built from 1930 to 1936.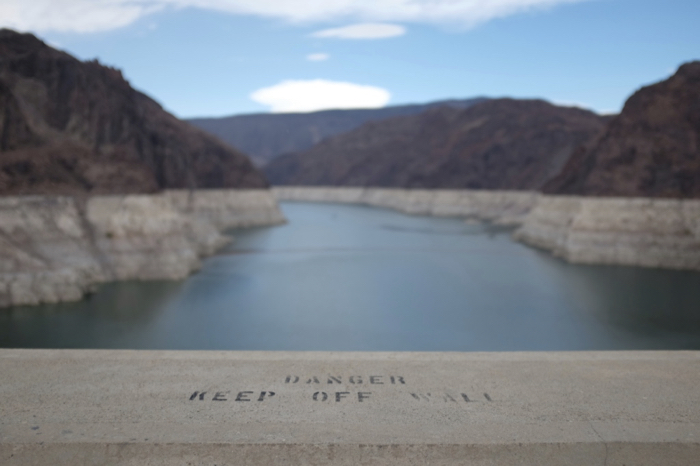 Day 11/12: Las Vegas- Cannonville (Bryce Canyon) 442 km
The route towards Bryce Canyon passes through Zion NP. This park has beautiful red mountains and rocks. You can get off at various places to take photos. My advice would be to stay here for a few days too. It is very rewarding.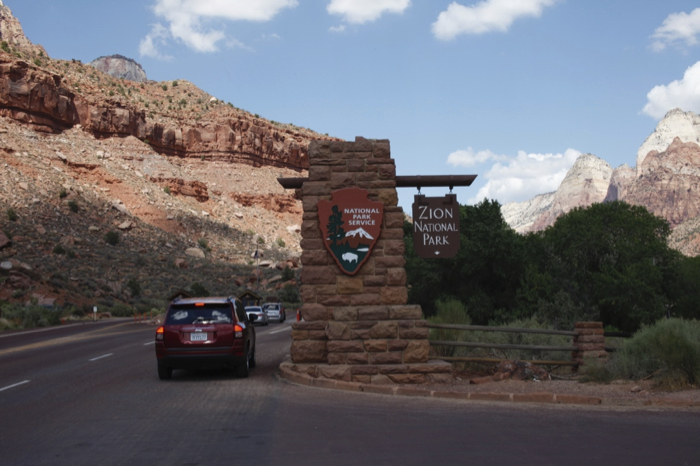 The KOA campsite in Cannonville, near Bryce NP, has a swimming pool, spacious pitches with beautiful views, a picnic table, a fire pit, a barbecue, beautiful sanitary buildings and a shop. At the campsite you can enjoy the beautiful sunset between the mountains by the campfire.
In the visitor center of Bryce NP you can first watch a film about the origin of the park. Then drive to the farthest point "the Rainbow point". From there you have a magnificent view over the valley with its red hoodoos, needles and arches, with the table mountains of the Arizona plateau in the background.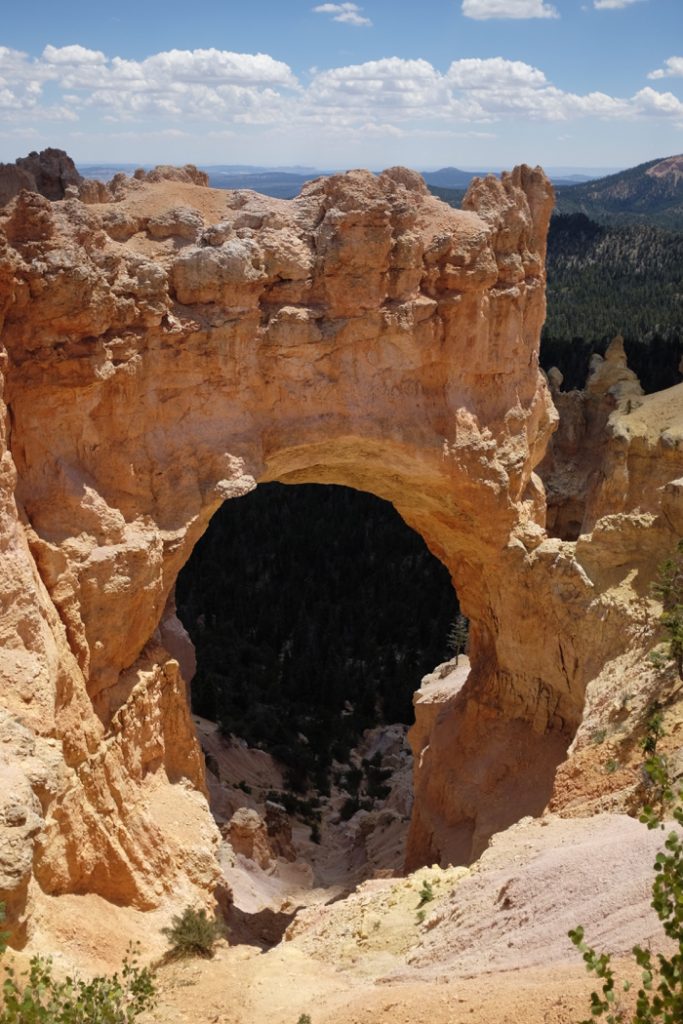 From the Rainbow point you drive past several viewpoints. The Navajo loop is about 1.3 miles. This hike goes down 185 meters. You walk through a gigantic gorge and past large hoodoos (large towers of red rock in beautiful shapes).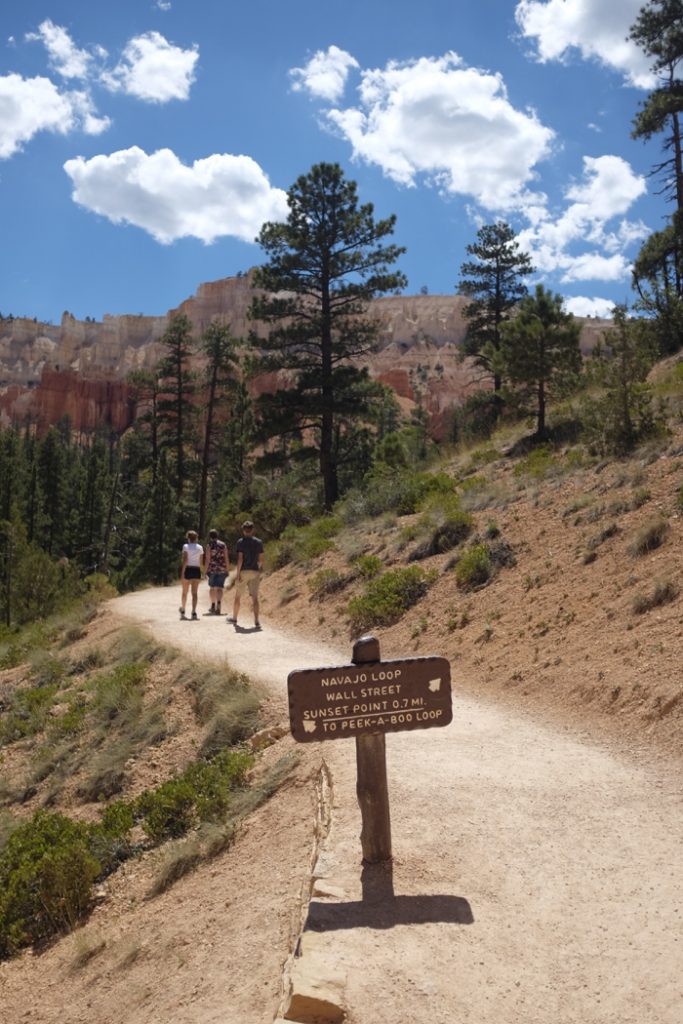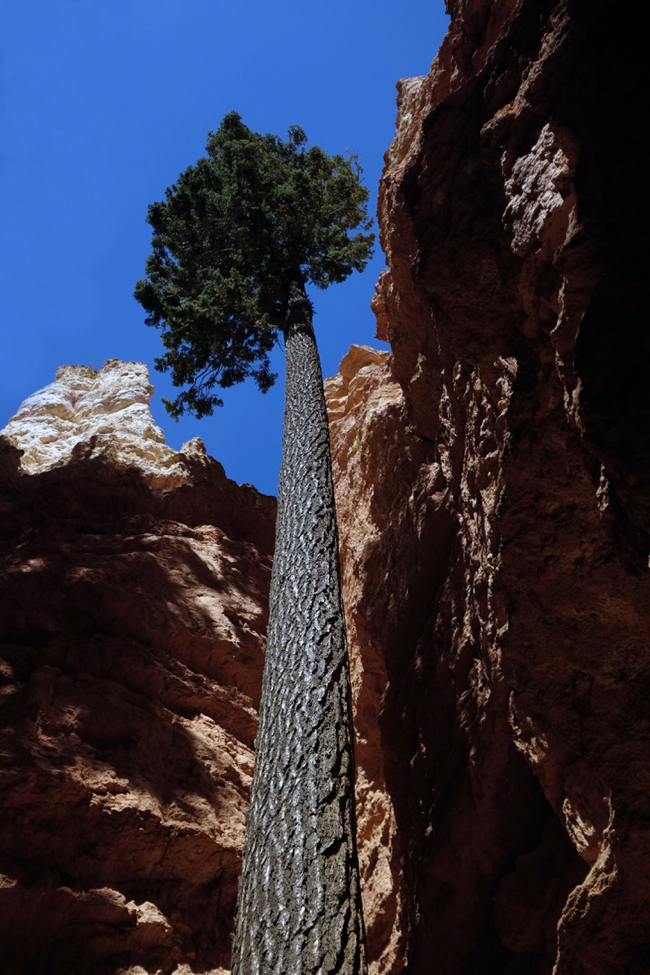 Dag 14: Cannonville (Bryce Canyon NP)- Moab (Arches NP) 456 km
You arrive in Moab on scenic highway 12 and through Capitol Reef National Park.
The KOA campsite also rents out cabins (hiker's huts). In this heat you can better book a hotel. Moab is close to Arches NP. It is worth visiting it around sunset. Keep in mind that if you want to take a closer look at the arches, you have to walk for about 2 hours.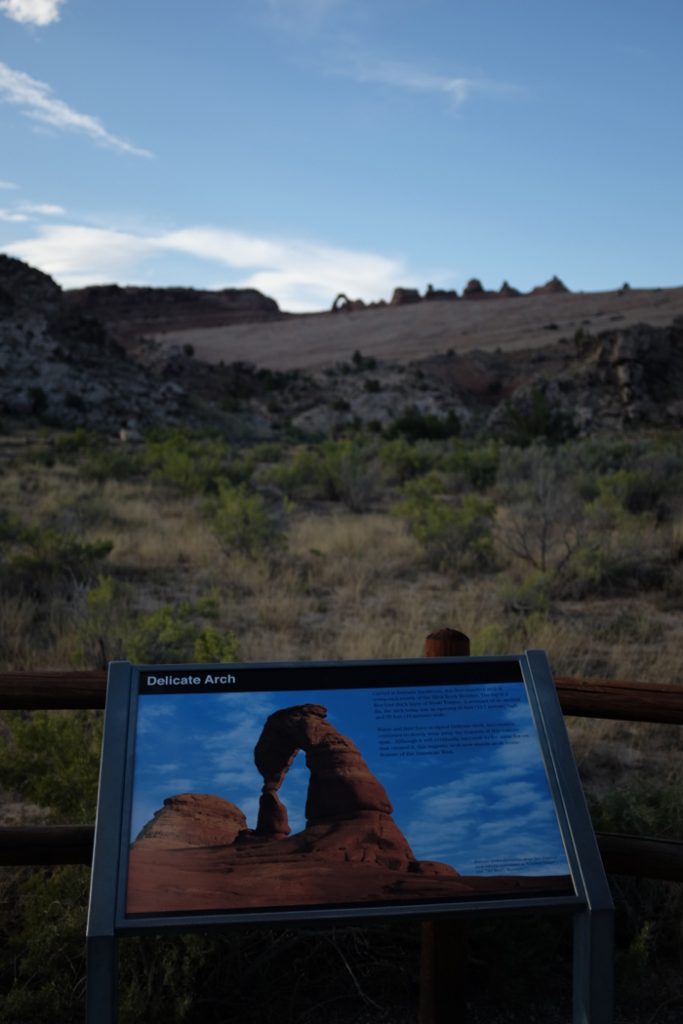 Day 14: Moab (Arches NP)- Cortez (Mesa Verda NP) 186 km
If you are a fan of the series "Breaking Bad" you can drive a bit to the 4-state point. This point appeared in the series. This is where the states of Colorado, Arizona, Utah, and New Mexico converge. You have to pay entrance and then queue to take pictures of the 4-state point. There are also some shops with Indian jewelry.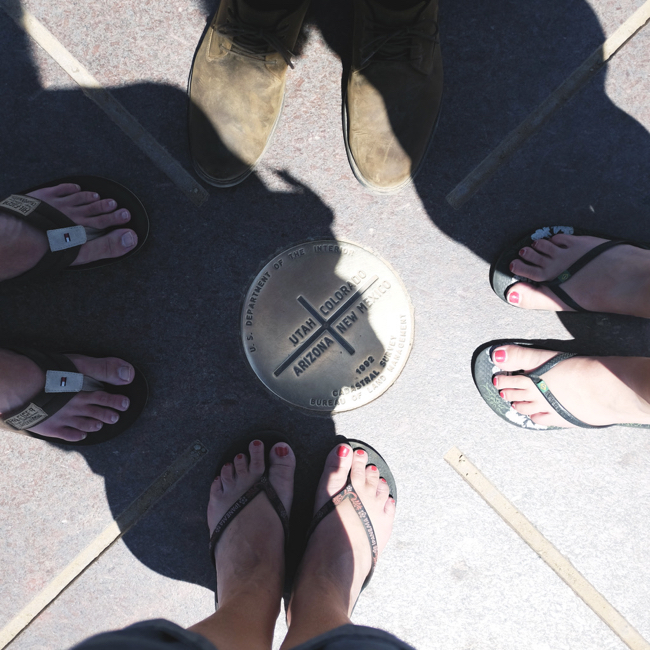 Mesa Verda NP is the only NP where nature is not the attraction but the civilization of the Anasazi Indians. The white eagle in Cortez has good ratings and is well priced.
Book a tour at the visitor center of Mesa Verda NP. In this National Park you can see Indian rock houses from 1100 to 1300 AD. These rock houses were subsequently discovered by local farmers in 1888.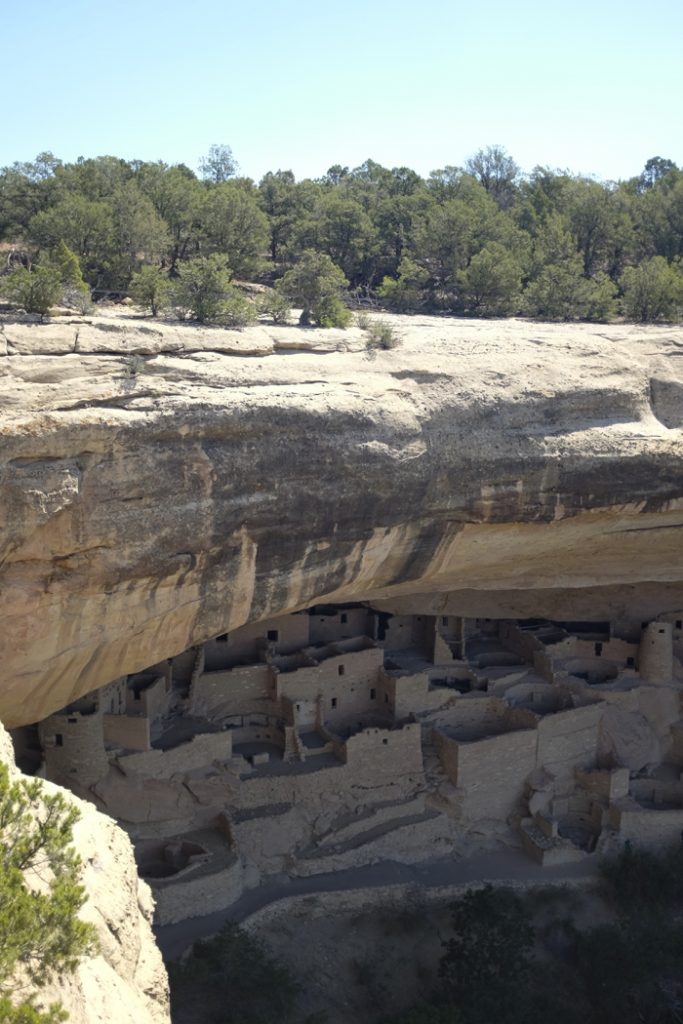 A number of houses are free to visit, but a number of settlements can only be viewed with a guide. Cliff Palace is the largest settlement in the park.
Utensils of the Indians are exhibited in the museum.
Day 16/17: Cortez- Albuquerque 434 km
The series "Breaking Bad" is set in Albuquerque, New Mexico. We had booked at the Sandia Peak Inn Motel. This hotel is clean, has very friendly staff, has a pool and a decent breakfast. https://www.visitalbuquerque.org/listing/sandia-peak-inn/1275/
On the internet you can find the addresses of the locations of "Breaking Bad", such as the house of Walter White, the playground (where Mike was tapped) and the car wash.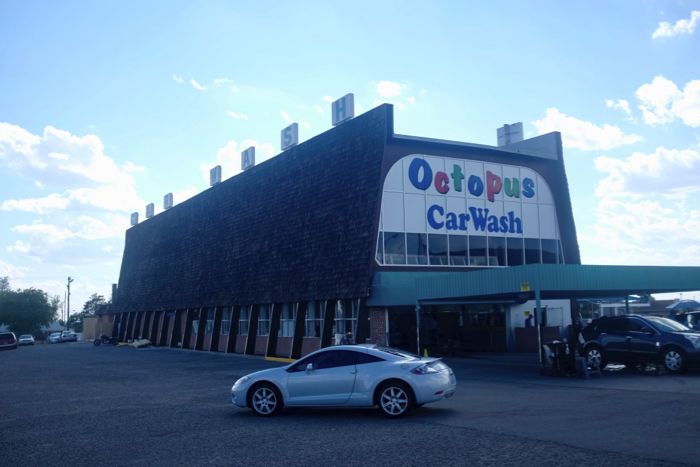 In the Old Town is the candy store, where crystal meth candy is sold.In the Old Town the houses are completely in Mexican style. The city was built in 1706 as a Spanish Colonial outpost on the old trade route between Santa Fe and Mexico City. It was built as a traditional Spanish village around a central square with a church. The Old Town still looks like this. 40% of the population are Latinos and Hispanics. That is noticeable. You can eat Mexican in the local supermarket. Everything is in Spanish, so it is difficult to choose.
In addition to the usual shopping mall, you can also visit the Nuclear Science & History museum. https://www.nuclearmuseum.org/?gclid=CjwKCAjw8pH3BRAXEiwA1pvMsY0Sjm0Mf-jgKAEoIJ4P_3ekNmk7VuUAr-m1H_EqaLw62_7i2Wm21hoC4k0QAvD_BwE
As a Breaking bad fan you can have lunch in "Los Pollos Hermanos". Gus's restaurant from "Breaking Bad". The restaurant is really called "Twisters". There are all kinds of posters and a wall drawing, which shows that the series is included there.
Day 18: Albuguergue- Monument Valley 514 km
Monument Valley is about a 5½ hour drive from Albuguergue.
There are few hotels around Monument Valley and the good hotels fill up quickly. We camped at the Gouldings campground. This campsite is beautifully situated between the red rocks.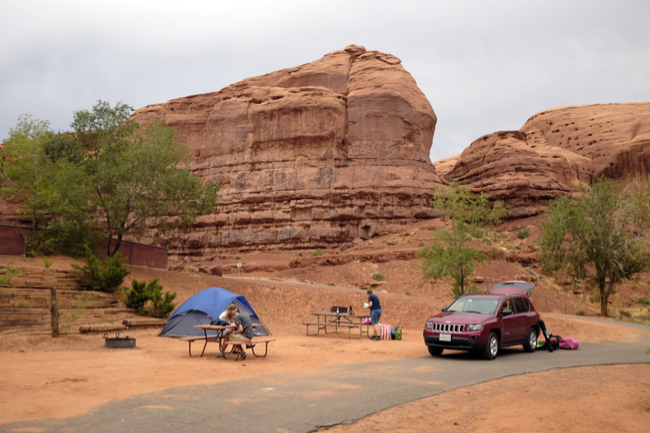 This campsite is near the Monument Valley Tribal park. This park is managed by Native Americans. Unfortunately, you cannot enter the National Parks with the pass. We paid $ 20 entrance. You can drive through this park yourself, but if you do not have a 4×4, this is actually too difficult. . You can book a tour with a jeep, for a lot of money. From the Visitor center you also have a beautiful view over the Valley.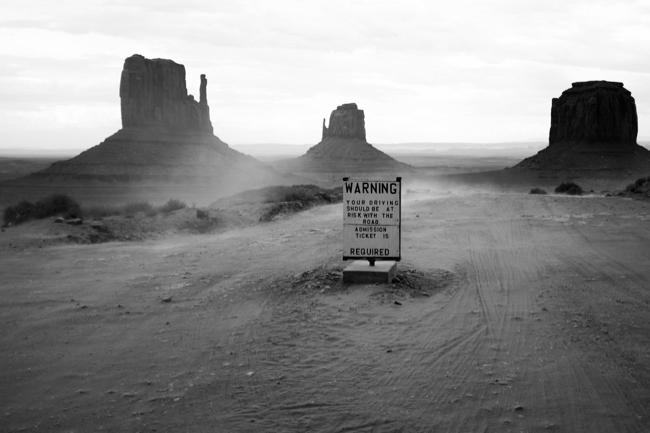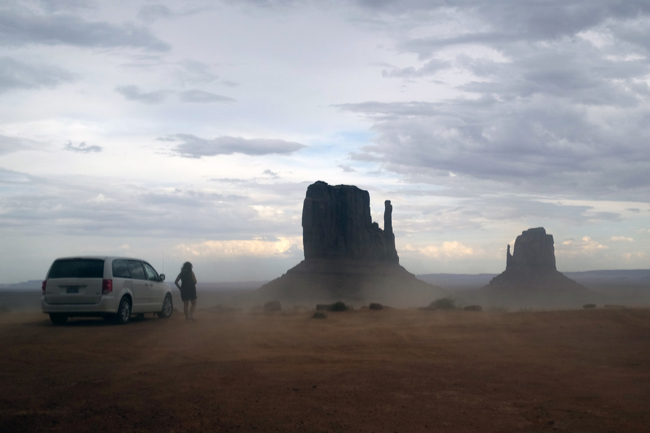 Day 19-21: Monument Valley- Page- Grand Canyon Village 415 km
At the Grand Canyon you can camp at Campground Mather. It has large spacious spots in the forest with a picnic table and a fireplace. You have to book in advance.
You already have a beautiful viewpoint at the visitor information center. Shuttle buses run along the south rim of Grand Canyon on the west side of the park. You can get off at different places to look at the view.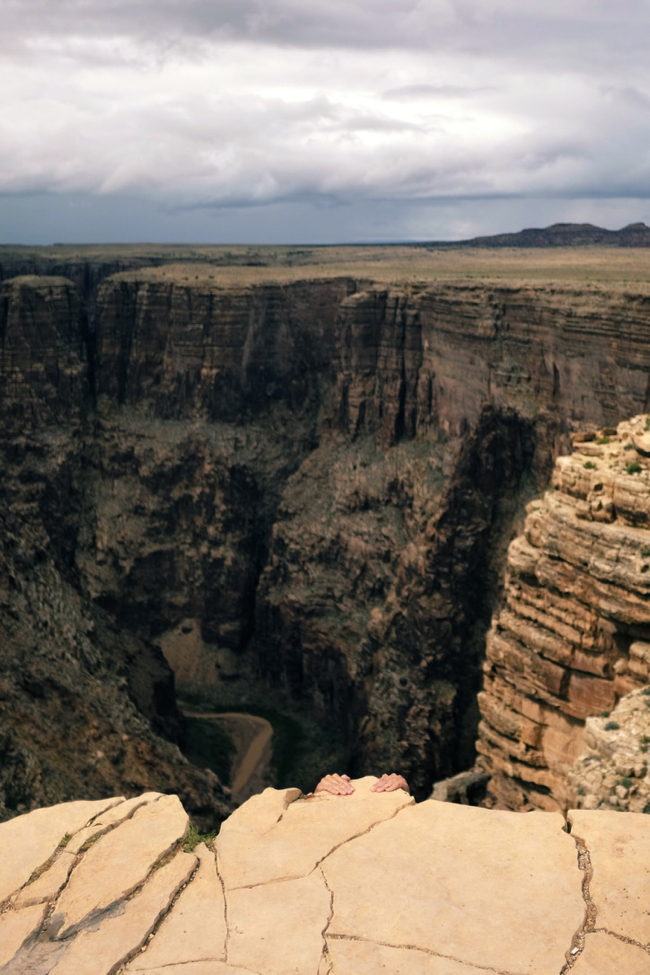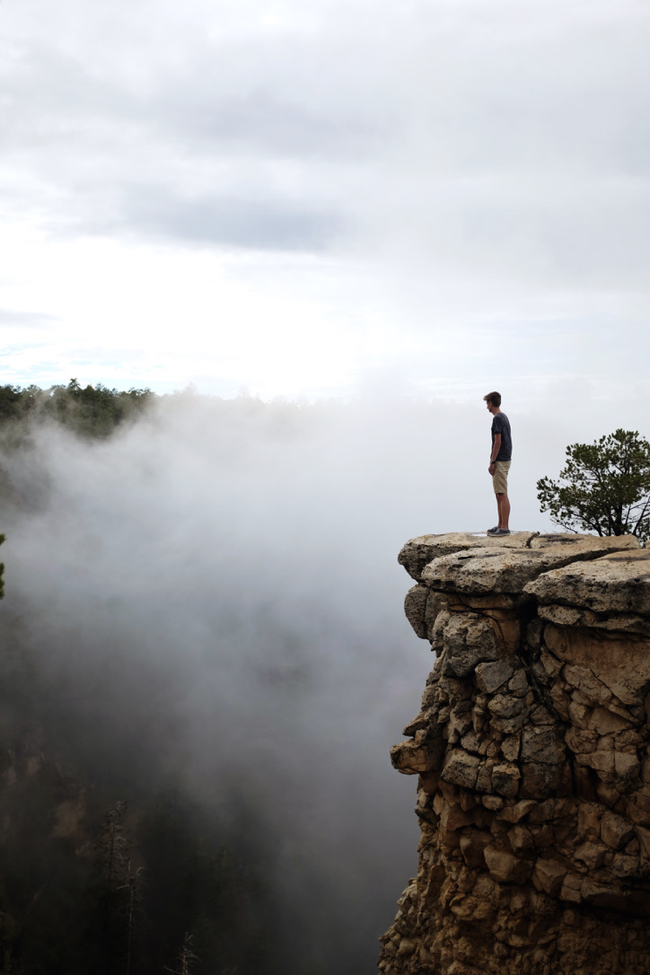 Visit the IMAX theater gone in Tusayan (6 miles from the campsite), where a big screen movie is shown about the Grand Canyon.
You can take many different walks around the Grand Canyon. Various hikes start from the Bright Angel trail.
Day 22: Grand Canyon- Lake Havasu City 374 km
Lake Havasu City is halfway on the route to LA. We had booked "Hidden Palms Resort". Along the way there you can take a short trip on "Route 66" and visit Oatman.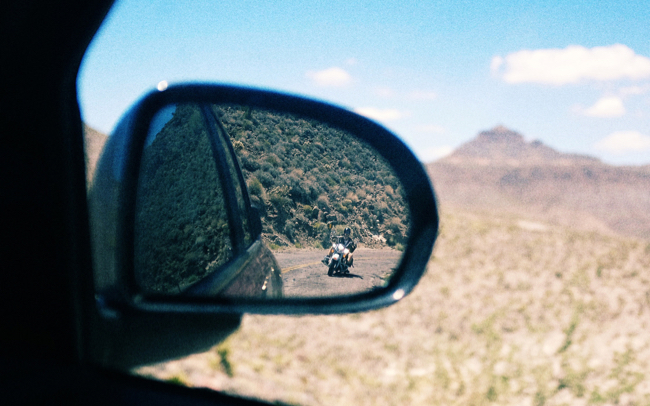 Oatman is a wild west mining town. When we arrived we ended up in the middle of a shootout. In the main street, a couple of cowboys stage a play with a real gunfight 4 times a day.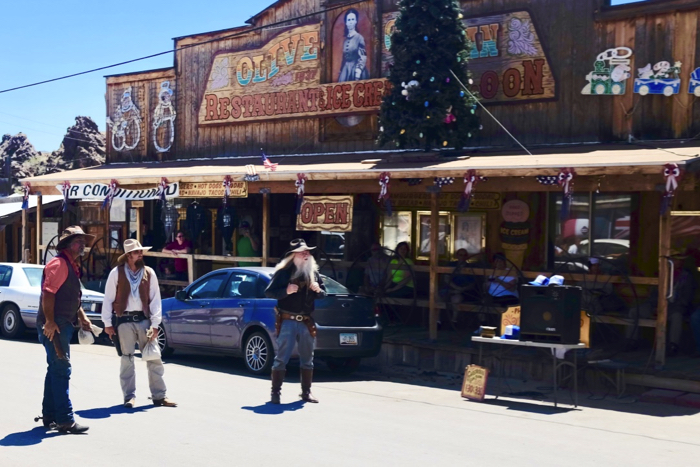 The entire town that was in the middle of a barren dry area is in the Wild West style. Clark Gable and Carole Lombard from "Gone with the Wind" had their wedding night in 1939 at the Oatman Hotel.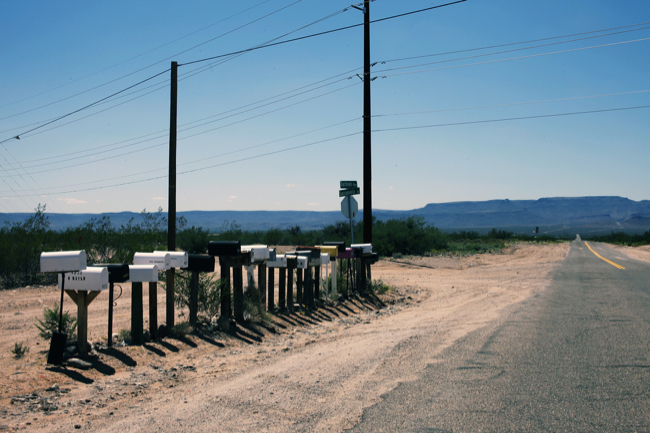 Havasu is a city in the middle of the desert on a lake. It's very hot. (When we were there 42 degrees). It's nice to just relax and swim for 2 days.
Lake Havasu City is known for the London Bridge. This old bridge from London was bought by a manufacturer, after which it was rebuilt brick by brick in 1971 in Lake Havasu City. He wanted to lure tourists with this bridge. The bridge connects the mainland to Lake Havasu State Park. Meanwhile, this hot dry place has grown into a prosperous city of 42,000 inhabitants. We saw many large cars with large speed boats behind them.
Day 24: Lake Havasu City- 29 Palms (Yoshua Tree National Park) 244 km
We had booked a room at "Harmony Hotel" in 29 Palms. A city near Yoshua Tree NP. The members of U2 stayed here while working on their album "Yoshua Tree" and looking for a location for their album cover. https://www.harmonymotel.com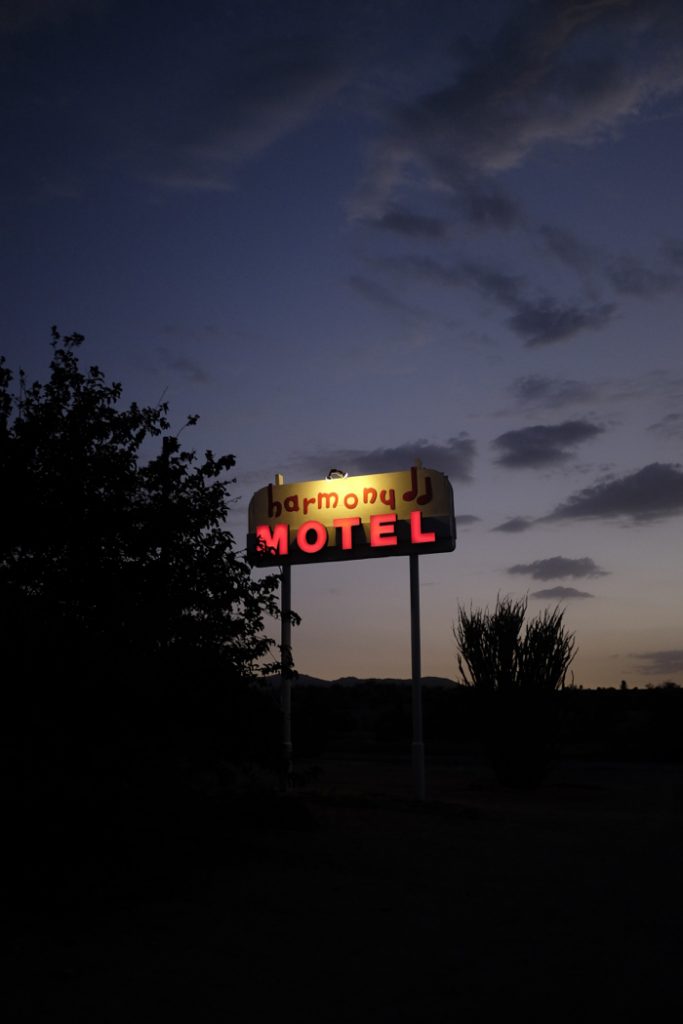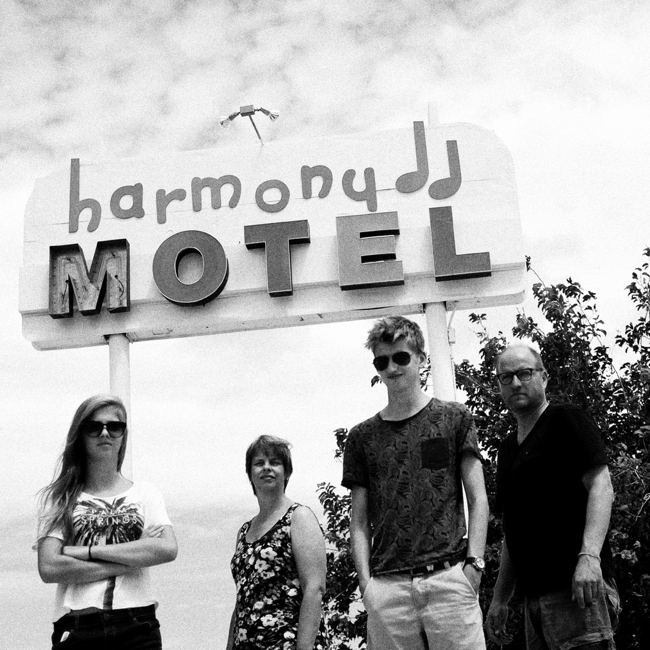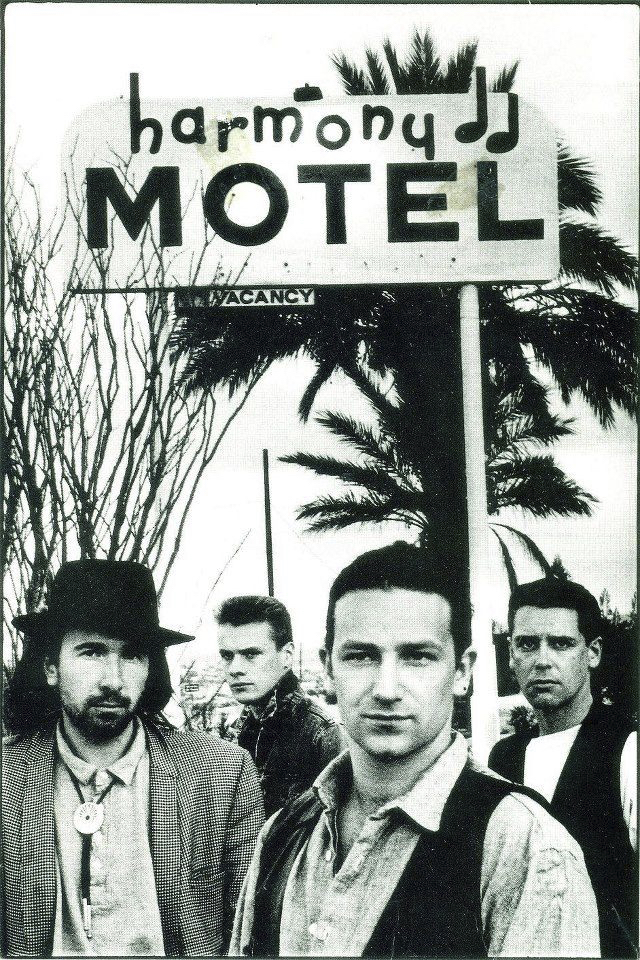 It is a small motel with rooms, a swimming pool and a whirlpool. It is beautiful, with a view of the desert.
Yoshua Tree NP is known for its Yoshua Trees. These are not actually trees, but a kind of large Yucca plant. In the NP you can take beautiful photos of the Yoshua trees, to The skull rock (a rock that looks like a skull) and to the cactus valley. It is very quiet and relaxed in the park.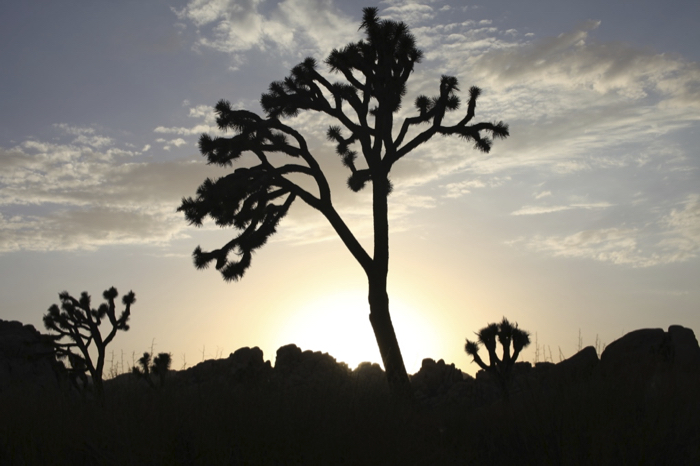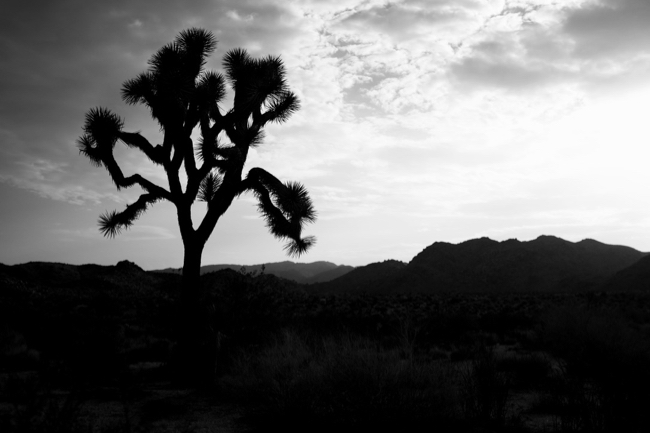 Pioneertown is a town that was built as a film set in 1946. Now this location is used to let tourists experience the Wild West. The town is completely in wild west style. On the weekends there are all kinds of activities, such as music and shootouts.
Day 26 t/m 28: Twentynine Palms- Los Angeles 233 km
We had booked a room at the "Coral Sands Motel" in Los Angeles. http://coral-sands-motel.los-angeles-hotels-ca.com/en/ You notice that you are going to a big city. It is immediately busier along the way, with the necessary traffic congestion. The hotel is located in the heart of Hollywood, on a side street off Hollywood Boulevard. The "walk of fame" is about 2 miles from the hotel. You can walk there past all the stars and the Chinese theater.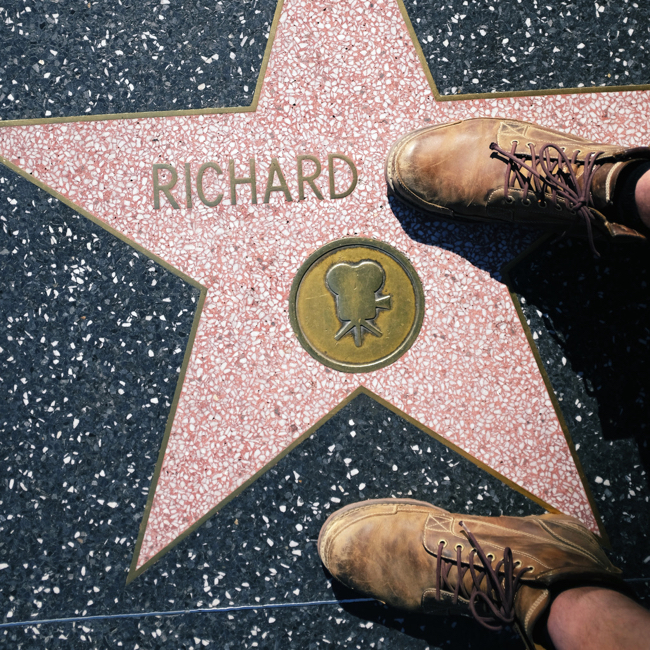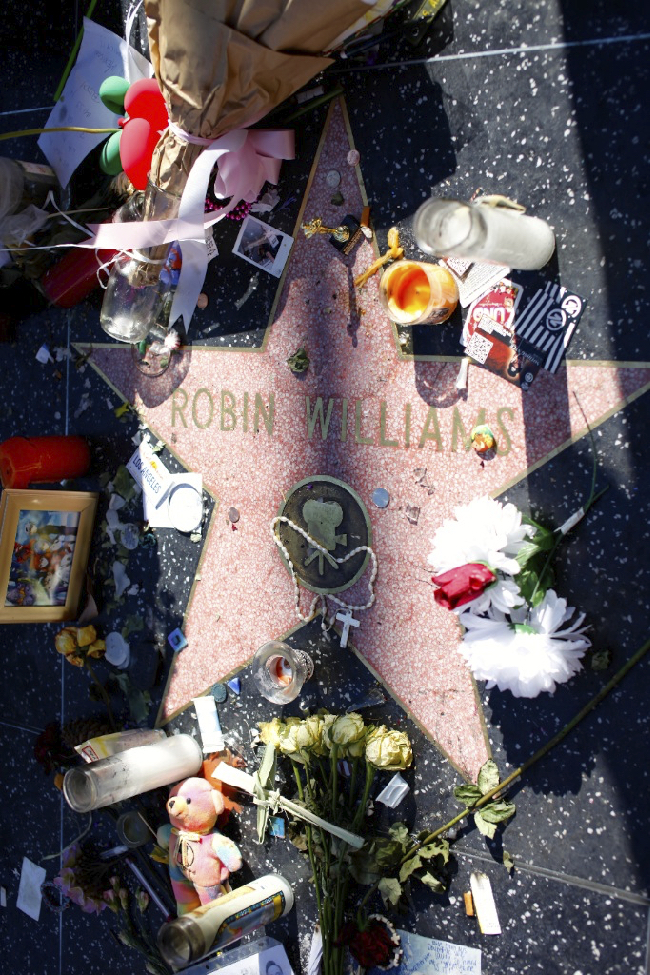 There are many vendors on the street who want to sell you a tour of the homes of stars and to the Hollywood sign. You cannot get close to the Hollywood sign yourself, but there are several viewpoints. Like for example from the Griffith Observatory.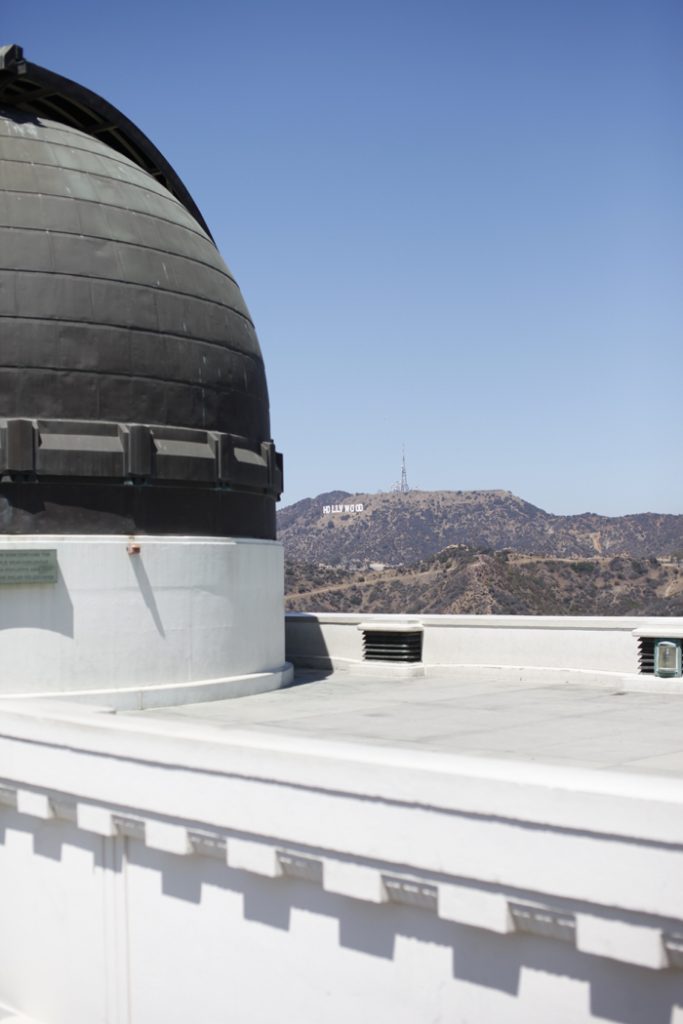 The 1930s observatory offers beautiful views of the city. It is built in art-deco style. Inside the building you can see everything related to astronomy and geology, such as a planetarium, seismographs and a Foucault pendulum (which makes the rotation of the Earth visible). From the observatory you also have a nice view of Los Angeles.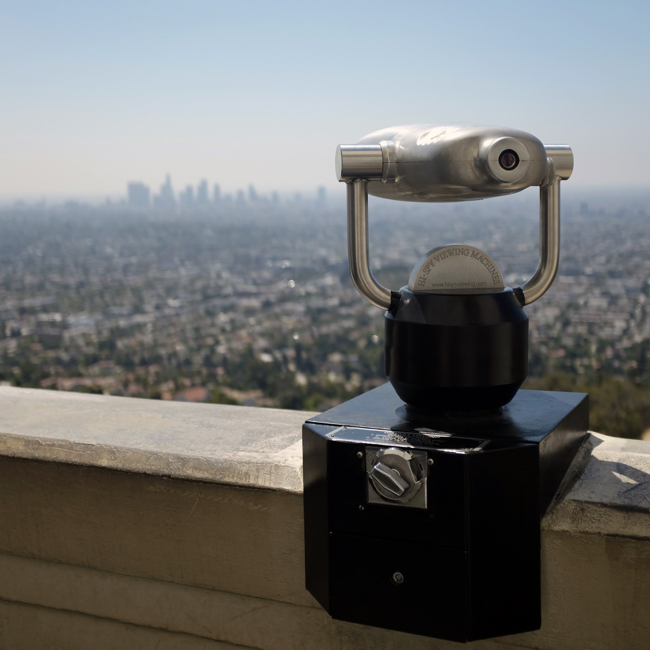 Santa Monica Pier is a pier that runs 300 meters into the sea. The pier has many restaurants, shops and an amusement park. Just stroll here.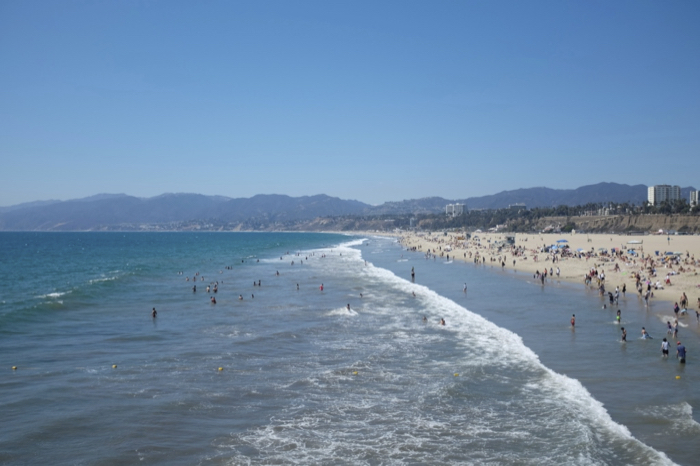 The "California Science Center" is a very large museum, where you can see the space shuttle "Endavour". There is an exhibition about the space shuttle and a film about the trip to the museum. The enormous vehicle is in a huge hall.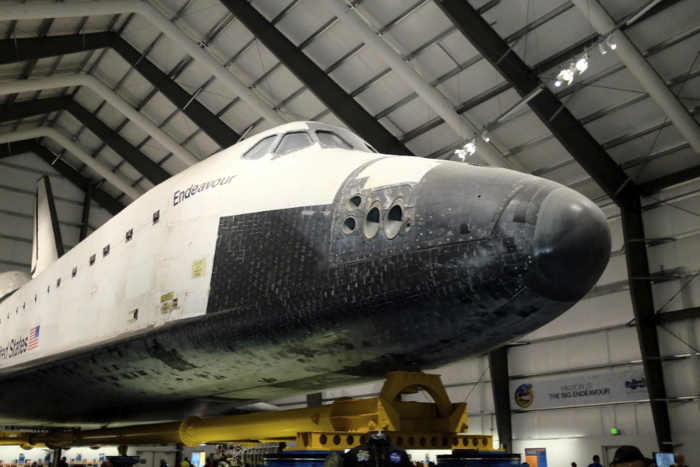 It is special to see the space shuttle in real life. The first space shuttle first flew into space in 1981. He last flew in 2012.
We hope you got some inspiration for your trip through the southwestern US. If you also want to visit the highlights of the eastern US, see https://captureplaces.com/roadtrip-vs-noord-oost/
Unfortunately, we do not have gluten-free tips on this trip, since the diagnosis was not yet known at the time.