Road trip Namibia
Road trip Namibia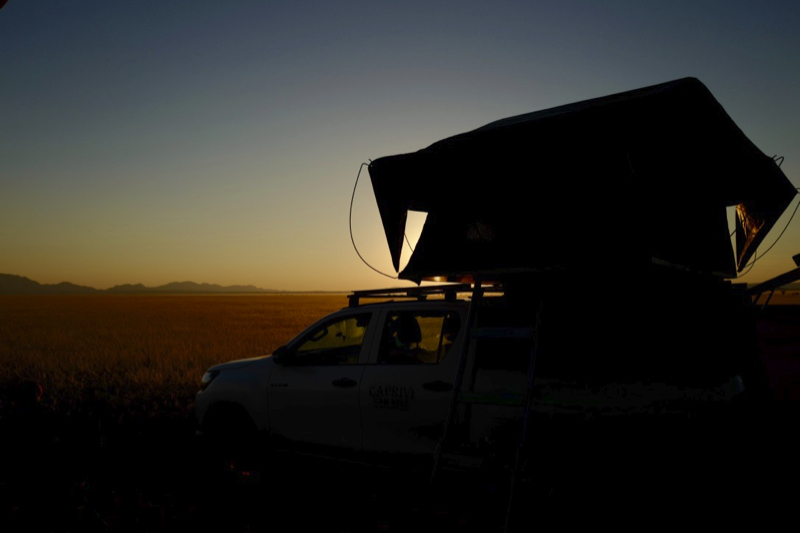 You ca fly to Namibia with a direct flight from Amsterdm to Windhoek. For several years, KLM has been flying directly with a stopover at Luanda in Angola. The flight takes about 11 to 12 hours including stopover. In our summer it is winter in Namibia. In the summer it can be 20 to 25 degrees during the day, but at night the temperature can be around freezing.
Renting a 4×4
In preparing for this trip to Namibia, we had contacted a Dutchman, who is often in Namibia and who has contacts with car rental companies. This allows him to arrange a rental car more cheaply http://www.autohuurnamibie.nl/
We eventually hired our 4×4 with Caprivi Carhire. http://www.caprivicarhire.com/en/ and booked our campsites en hotels ourselves.
Tip: Book the campsites in Sossusvlei and Etosha well in advance. These fill up quickly. Some campsites can be booked at the NRW https://www.nwr.com.na and some at the lodges themselves.
Itinerary Namibia with a 4×4 (4 weeks)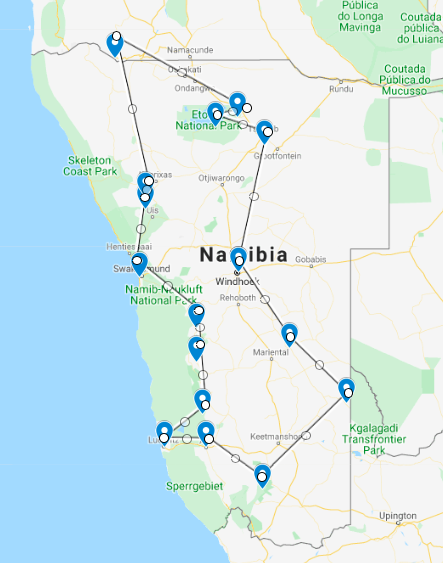 Day 1: Windhoek
Keep in mind that customs can take a long time. We queued for about an hour and a half. You can withdraw cash at the airport right away. When you leave the airport, someone from the car rental company will be waiting for you. He droppes you at the hotel. We had booked hotel Steiner for 1 night through http://booking.com. You only need 1 day to view Windhoek. We chose to do that at the end of the trip. At a supermarket nearby you can buy some drinks and food for that evening. Keep in mind that the shops do not sell alcohol from Saturday 13.00 to Sunday, if you feel like it. You can consume this in a bar or hotel. They do have a permit for this.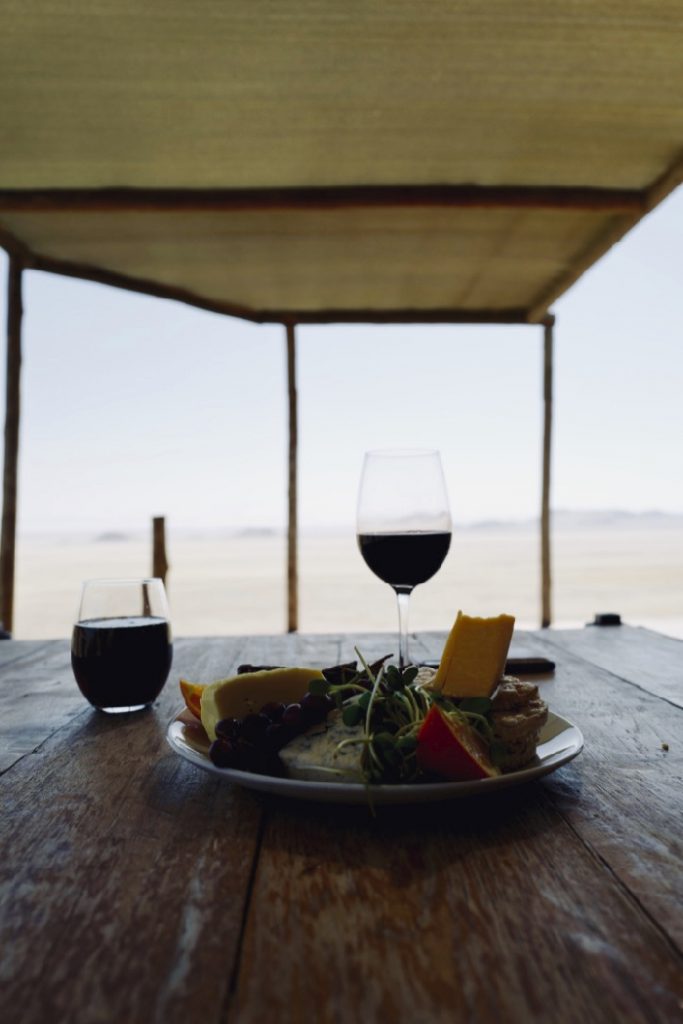 It is not wise to walk around in Windhoek after sunset. Because you get the rental car the next morning, it is better to take a taxi to a restaurant. Joe's beerhouse is a popular fun tent. The interior is an experience in itself. You can eat special skewers with cow meat, crocodile meat, onix, zebra and springbok meat. All sorts of people sit at one table in this cafe. So you have nice conversations right away.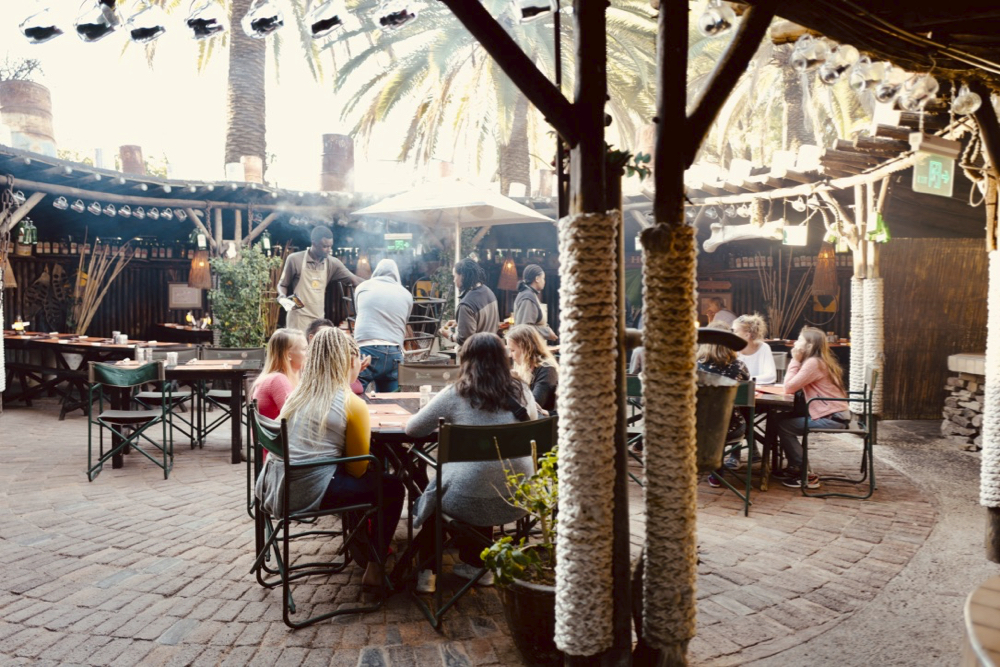 Day 2; Windhoek-Stampriet 286 km
The next day you will be picked up from your hotel and taken to the car rental company. We got a Toyota Hilux with a tent on the roof. If you travel with children you can also rent a car with 2 tents. The car is filled with all kinds of camping equipment such as a fridge, a gas bottle, pans, cups, plates, cutlery, etc. There are photos of crashed cars from the rental company. That is a warning about speeding. On asphalt roads you are allowed 100 km and on gravel roads 80 km per hour. Look closely at the profile on the tires, because we had a flat tire 3 times in the 4 weeks. After the financial settlement and a detailed explanation, you can set off.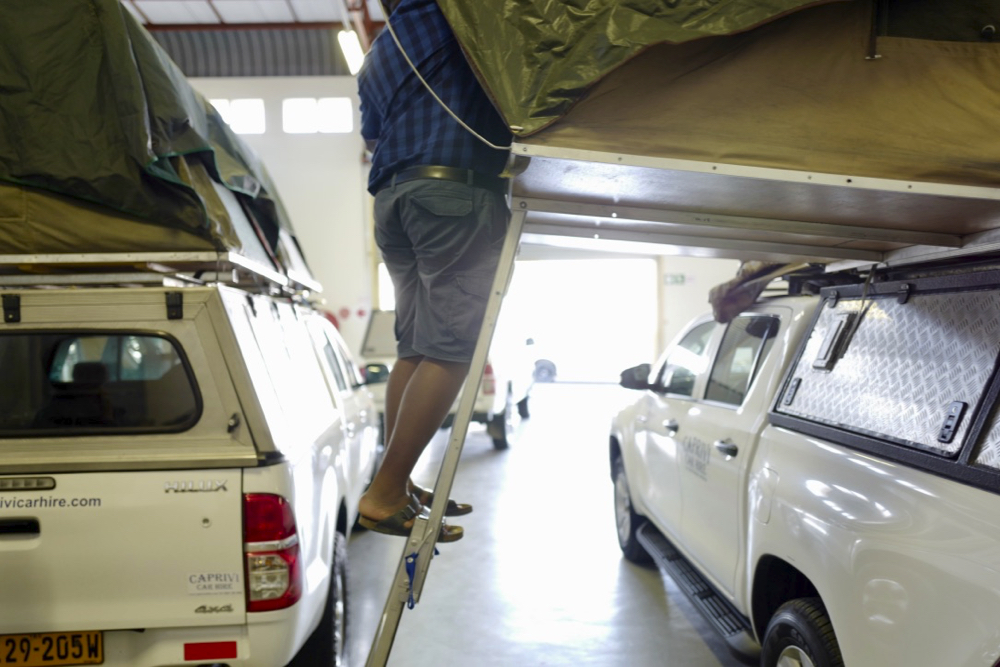 There is a large supermarket nearby where you can buy groceries, such as meat and wood for the braai (barbecue). There is a permanent braai on every camping pitch. After a while, the asphalt road turns into a gravel road. Then there is a road through the vast plain, which is 200 km long. On the way you only come across a handful of cars. Along the way you can already see some animals, such as baboons, springboks and guinea fowl.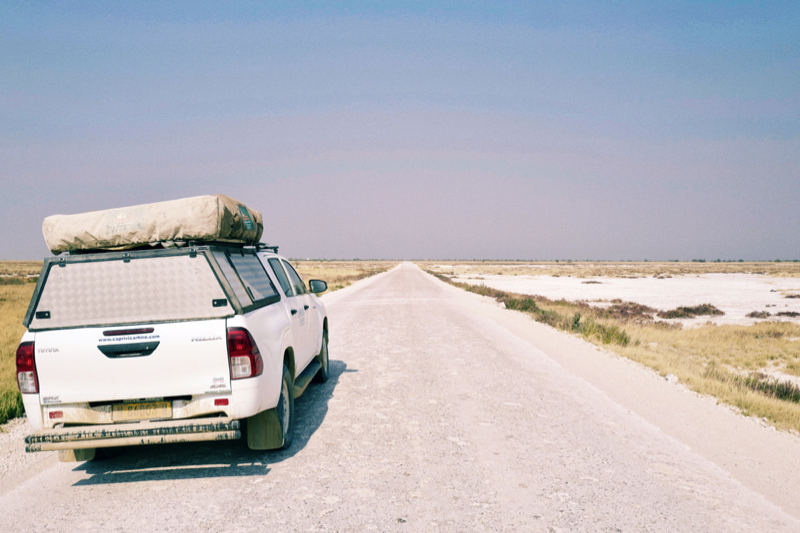 We had a flat tire after an hour. Despite the explanation, changing a tire for the first time is quite difficult. Fortunately, a farmer passed us after 10 minutes and got us back on the road.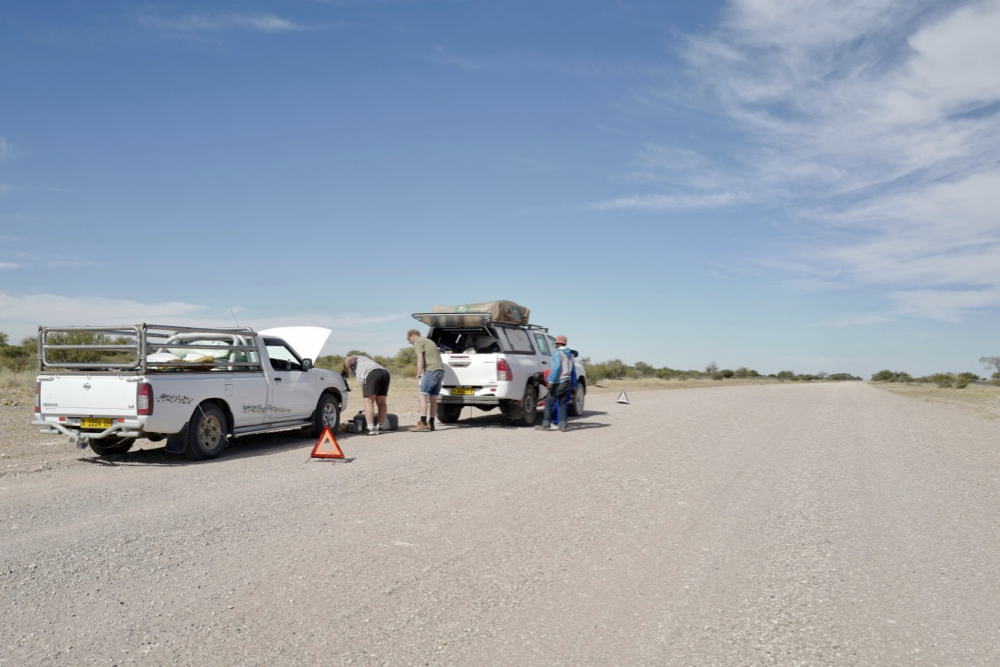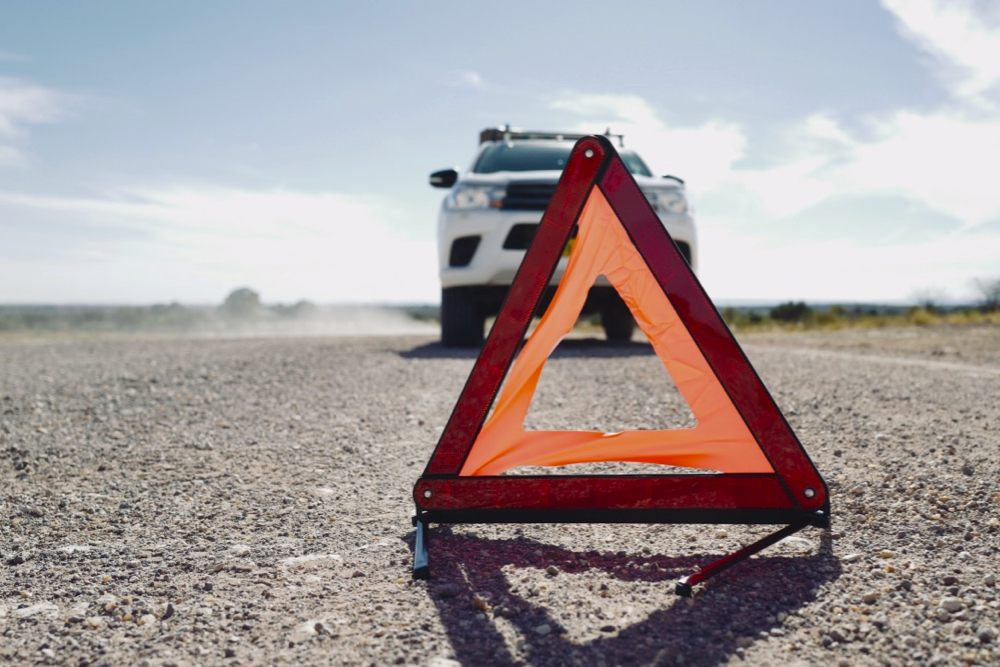 You can pre-book a camping pitch online at the Gondwana Kalahari farmhouse. https://store.gondwana-collection.com/accommodation/kalahari-farmhouse. This is located in the region of the Kalahari desert. It is actually a semi-desert, because there is still some rain. The campsite consists of 9 spacious pitches with a braai, a tap and a lamp between a number of palm trees.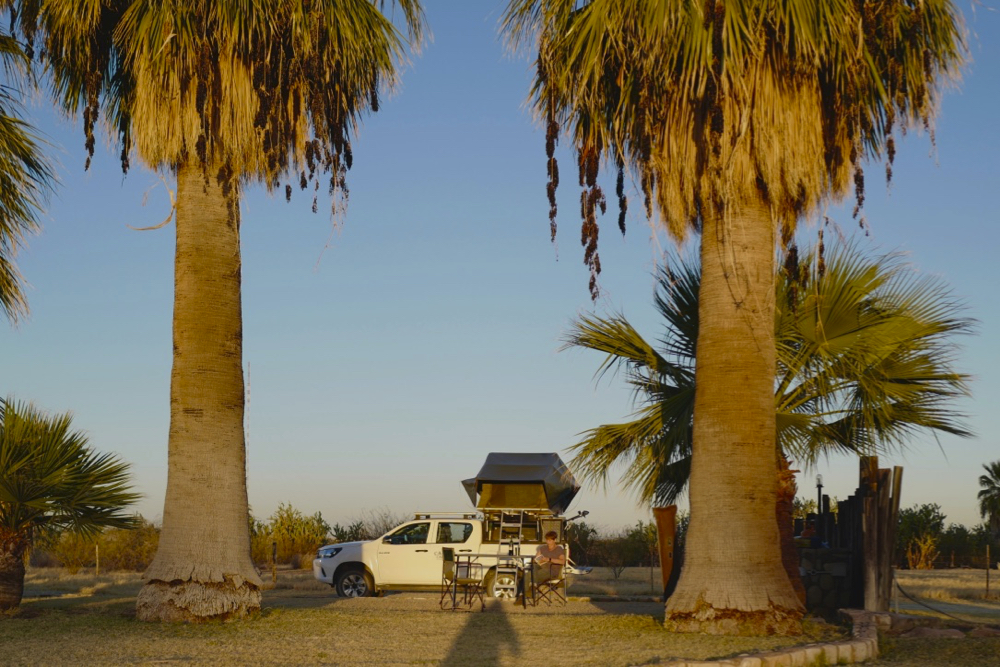 Day 3/4: Stampriet- Kalahari game lodge 236 km
After a 4 hour drive on a gravel road through the savanna you will arrive at the gate of the Kalahari game lodge. https://www.kalaharigamelodge.com.na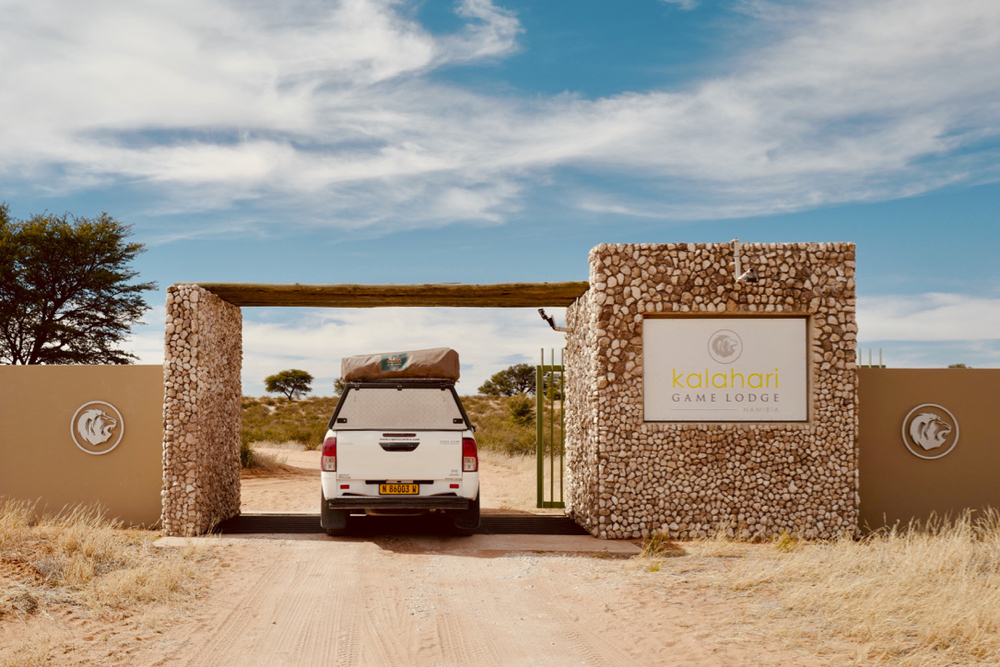 You then have to drive through the sand for another 5 minutes. At the campsite you have a small house that belongs to the place. In that house there is a counter, a toilet, a veranda and a shower. The lighting is solar powered, but before showering you first have to heat the boiler with wood for half an hour.
The camping spot is beautifully situated in nature. The springboks walk past the place and the next camping spot is 100 meters away. You can book various activities at the reception and you can also do a 4×4 drive yourself on the site, if you dare.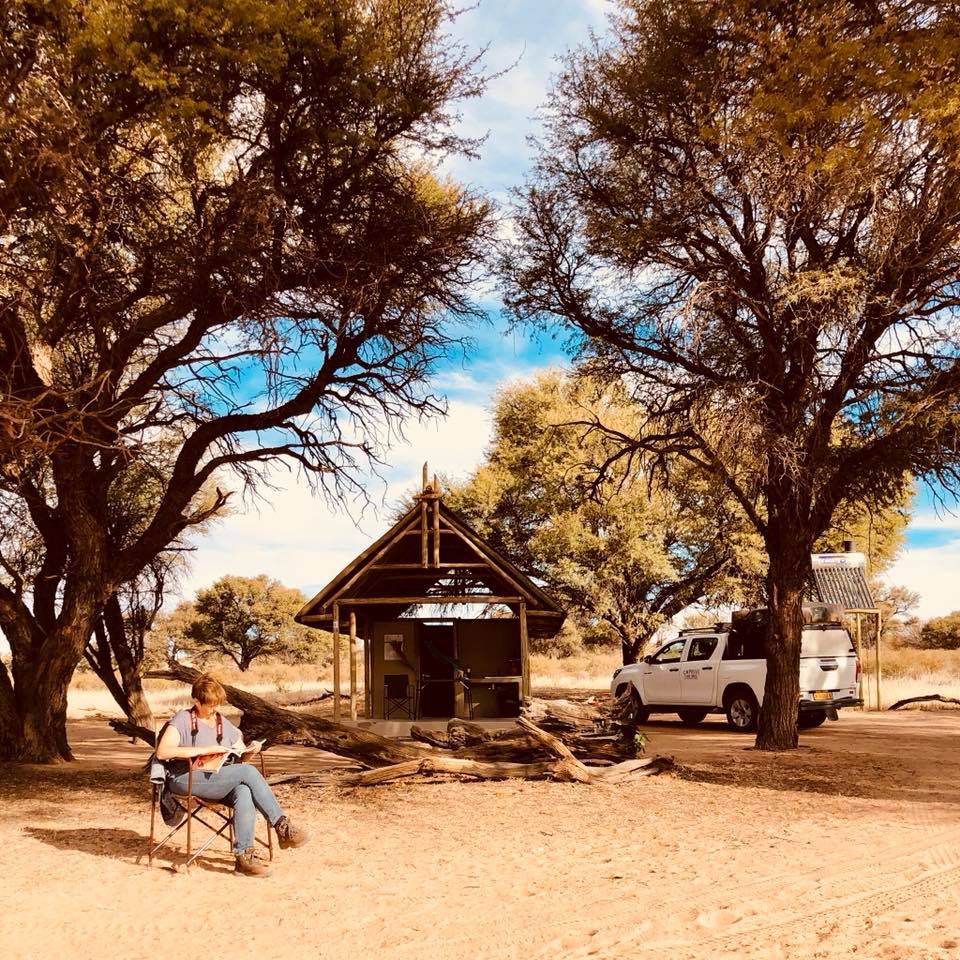 The complex (reception, lodges, dining room) is beautifully situated on the banks of a dried-up river. There is a swimming pool in front of the reception, with seats and behind it is a watering hole, so you can spot animals from the terrace and the luxury lodges. There are 8 lodges and 6 camping spots.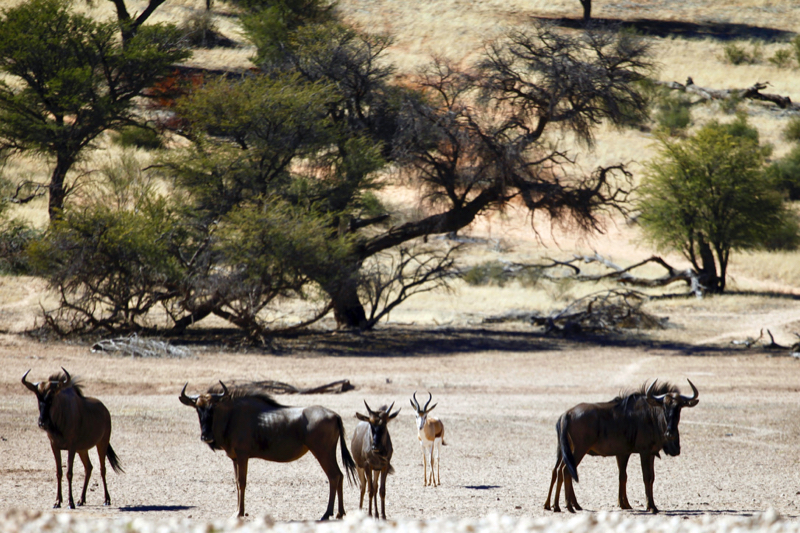 At the end of the afternoon there is a sunset tour. An all-terrain vehicle will pick you up at the camping spot. During the ride you drive over hilly red desert sand. Along the way you will see springboks, oryxes and ibexes.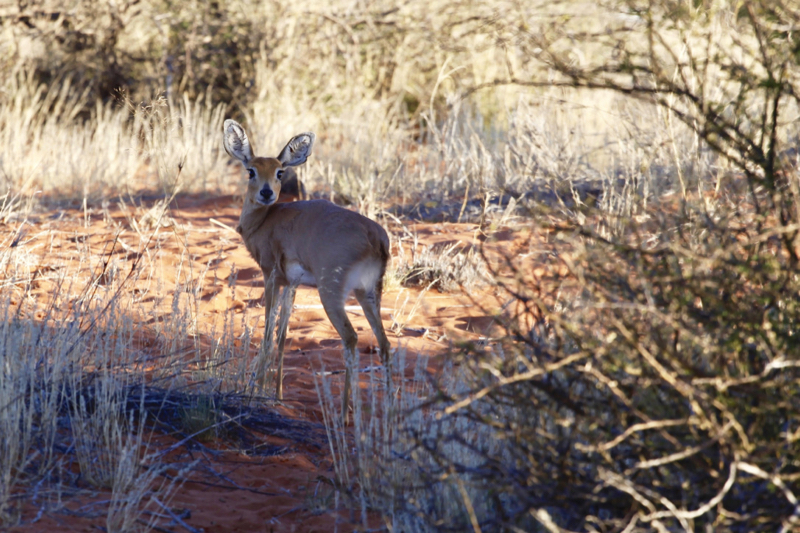 At the end of the ride, head to a viewpoint where the guide will bring out a cooler with drinks and snacks. You can enjoy the sunset at the viewpoint.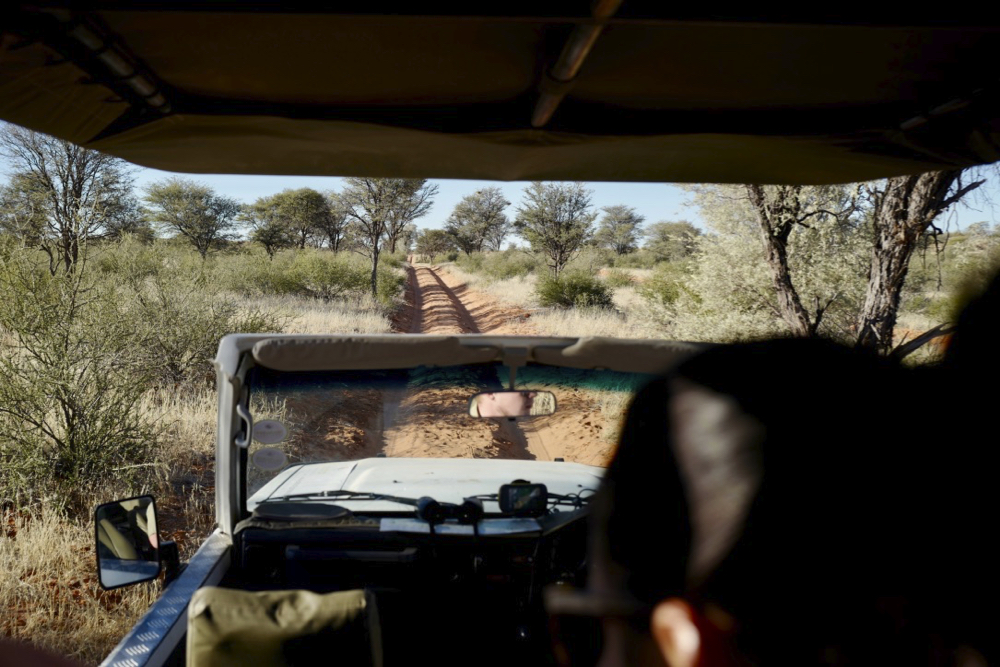 Day 5; Kalahari lodge- Hobas campsite (Fish river Canyon) 400 km
You leave early, as you have a long drive ahead. Along the way you pass the "Mesosaurus Fossil Site"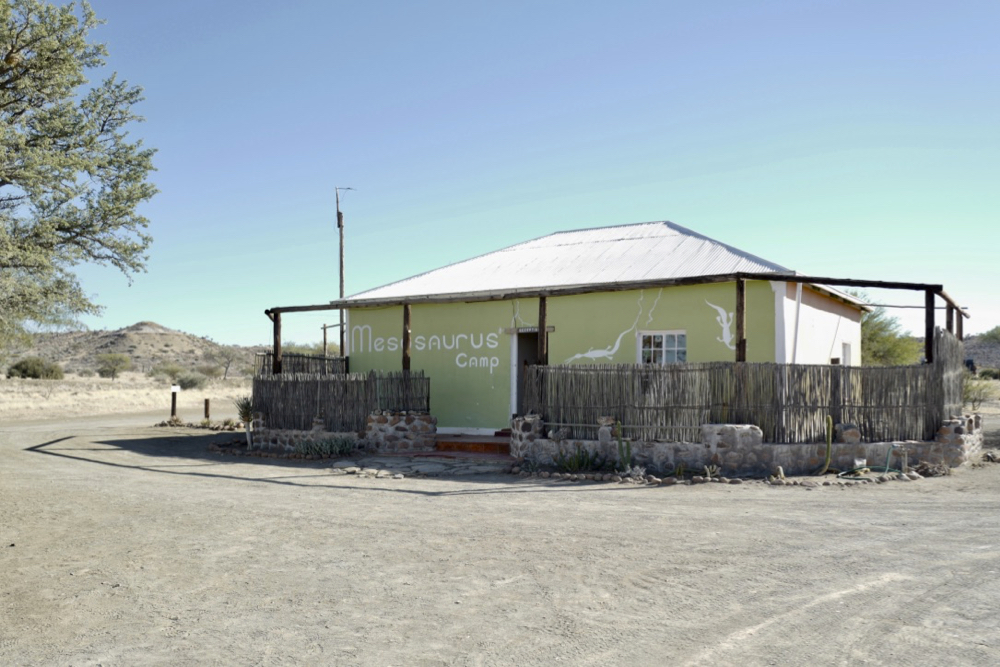 There are also quiver trees to be seen. You will be guided by Giel. His ancestors had moved from the Netherlands to South Africa in 1710. Giel's parents had emigrated to Namibia. There he was born in the city of Keetmanshoop, near this site. He had bought land in 1973 to keep sheep and goats. After 18 years of farming, he was working when his son hit a stone and a fossil was on display.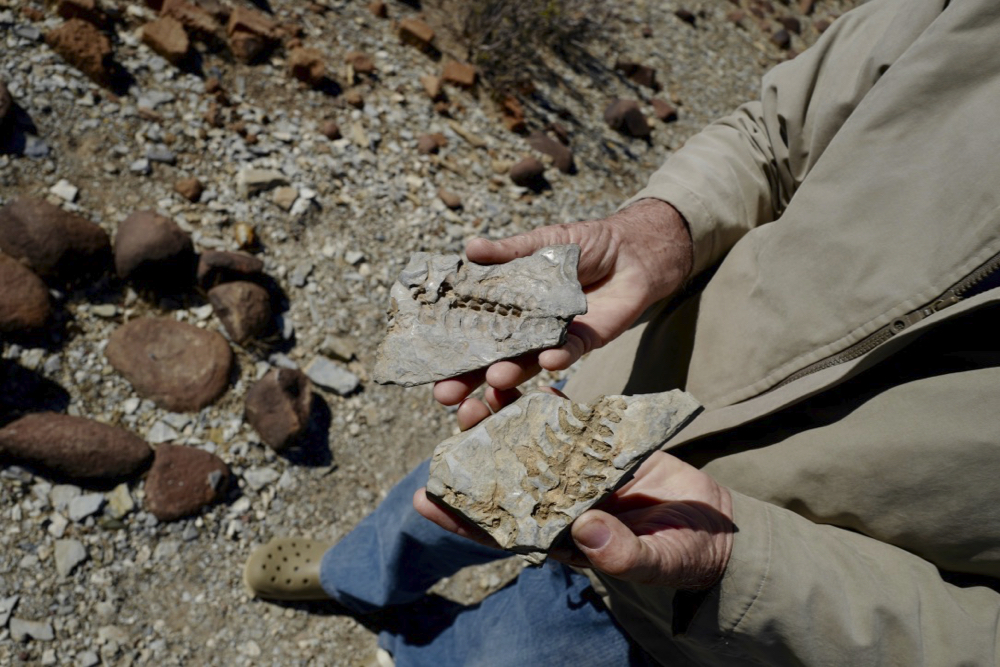 Giel said he thought he had found a salamander fossil, but his brother-in-law, a university professor, had discovered it was a mesosaurus. This was proof that the area was a swamp millions of years ago. Mesosaurus fossils have also been found in South America. That is proof that America and Africa have sat together. Finally he led us to a place with quiver trees.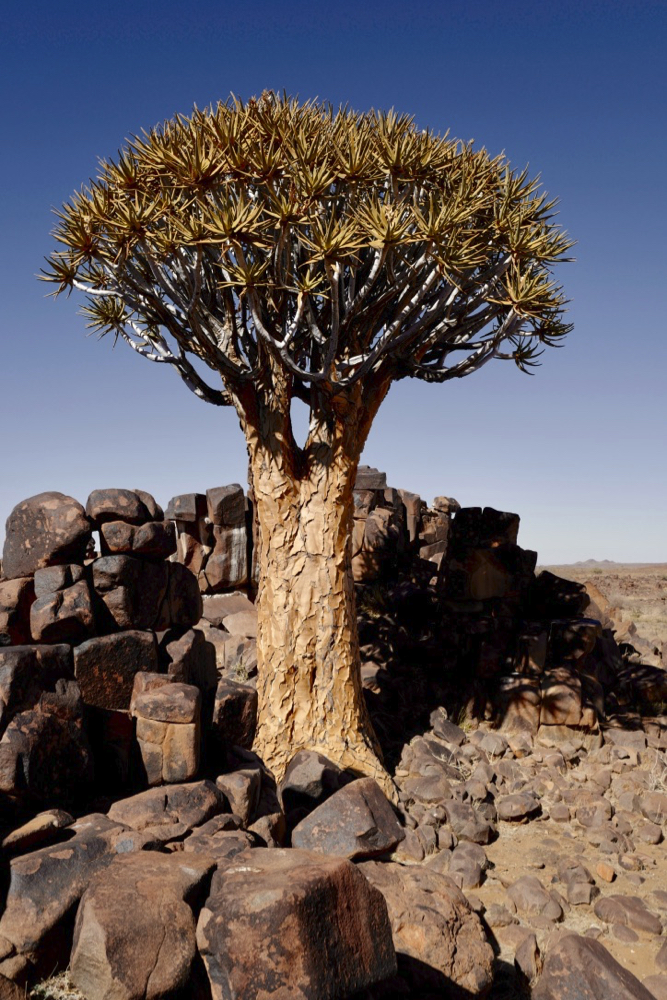 These trees are not actually trees, but plants. They are related to the Aloe vera. They do not root deeply and retain moisture for a very long time. The Bushmen made quivers from the branches. The quiver trees are on rocks in special formations. The stones are originally magma, which has solidified. Erosion creates cracks, both horizontally and vertically, making it appear that people have stacked the blocks on top of each other. Due to the different stresses in the stones, the resonance is different. This creates different pitches.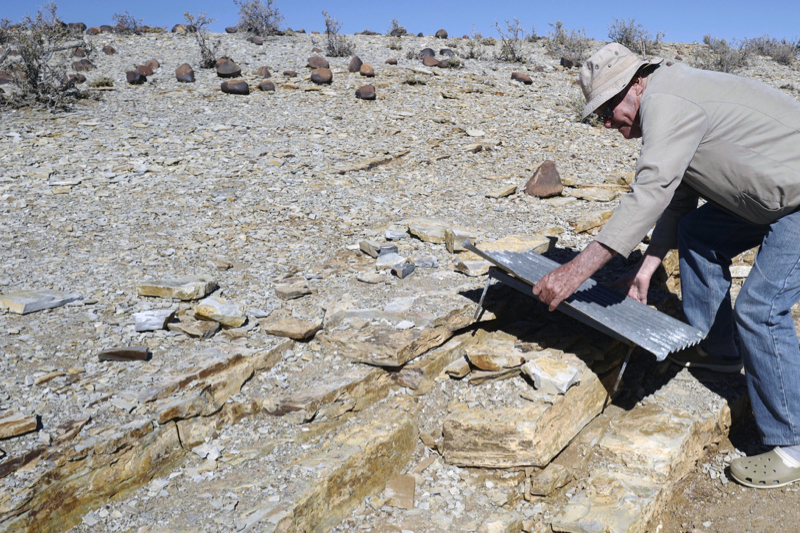 On the way you can have lunch, refuel and buy groceries in Keetmanshoop for the last part towards Fish River Canyon. This is the 2nd largest canyon in the world after the Grand Canyon. Be careful not to follow your navigation, but the signs. Then you follow the new road.
The Hobas campsite is a state campsite (NRW). You pay entrance to the national park on arrival and you check in at the campsite.
Day 6; Hobas
Fish River Canyon is located in the Gondwana Canyon National Park. The canyon is 10 km from the Hobas campsite. The campsite is owned by the NRW (Namibia Wildlife Resorts). The state campsite is well organized, but it lacks some fun and atmosphere, which a campsite at a lodge does have. The staff do their job, but are not particularly friendly. We thought that of all NRW campsites. Be careful not to leave anything outside, because the baboons are going to mess everything up. http://www.nwrnamibia.com/hobas.htm
On the way to Fish River Canyon you can look at the Main viewpoint, Hikers point, Sunset point and Rockies point. The views are beautiful.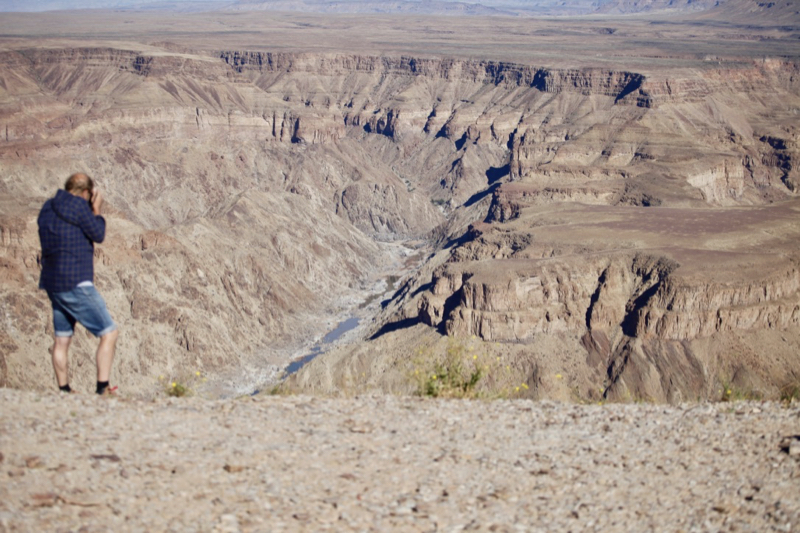 You can eat and drink something at the Canon Roadhouse, 20 km away. At this lodge and restaurant there are all kinds of wrecks of cars in the garden. That gives a nostalgic effect. The entire building is also furnished with old things such as a petrol pump, old billboards, a truck, etc.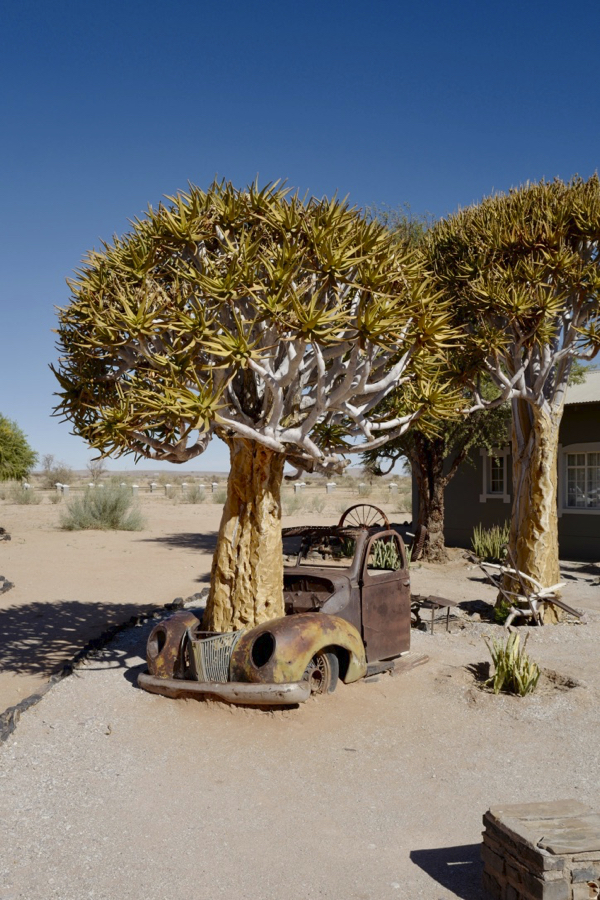 Day 7: Hobas- Aus 365 km
After about 35 km you can stop at Ai -Ais. This is on the south side of the Fish River Canyon. You can walk a bit through the river bed, where there is still some water and therefore there is some vegetation. Furthermore, Ai-Ais is known for its hot water source. This source is 65 degrees and they also use this source for wellness and to heat the pool. Everywhere the pools are quite cold in winter, but this pool has lovely warm water.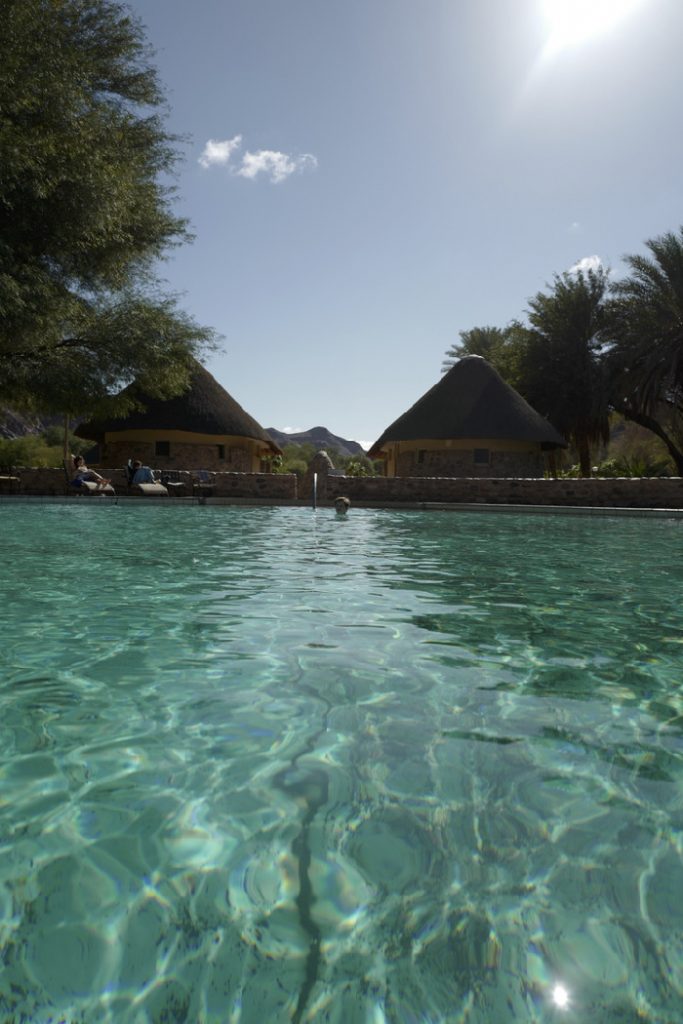 It is an idyllic spot. You can also spend the night here. The complex is very beautiful and the campsite is like an oasis in the desert. The route then also runs about 100 km along the Orange River. This river is the border between South Africa and Namibia. This road passes through the Ai- Ais / Richtersveld Transfrontier Park.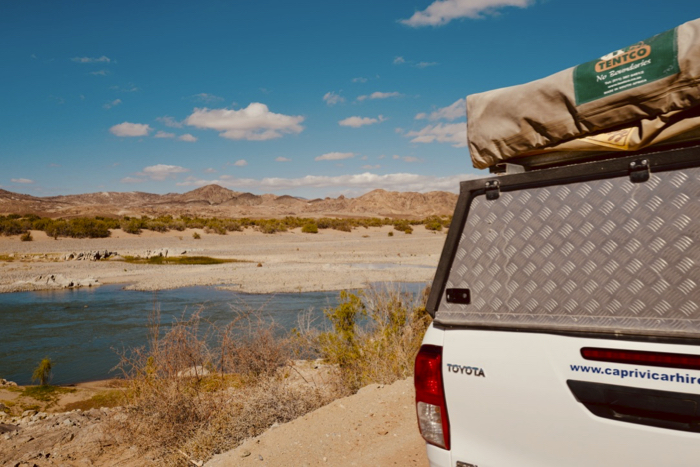 The campsite of Klein aus Vista is beautifully situated between the rocks. http://www.klein-aus-vista.com/accommodation/desert-horse-campsite/ There is a tree with a huge nest. A lot of birds go in and out. These are republican weavers. These birds are colony brothers and make a joint nest of up to 7 meters long. This can weigh up to a ton. This litter has been used for several years. This bird is found only in northern South Africa, parts of Botswana and Namibia. In the evening you have a beautiful starry sky.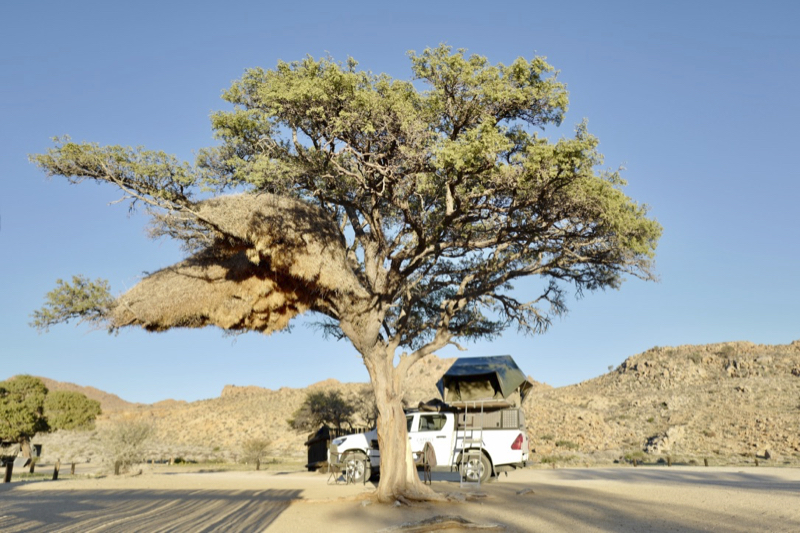 Day 8: Aus- Lüderitz 120 km
Aus is located on the edge of the Namib Desert. You can take a nice walk from the campsite.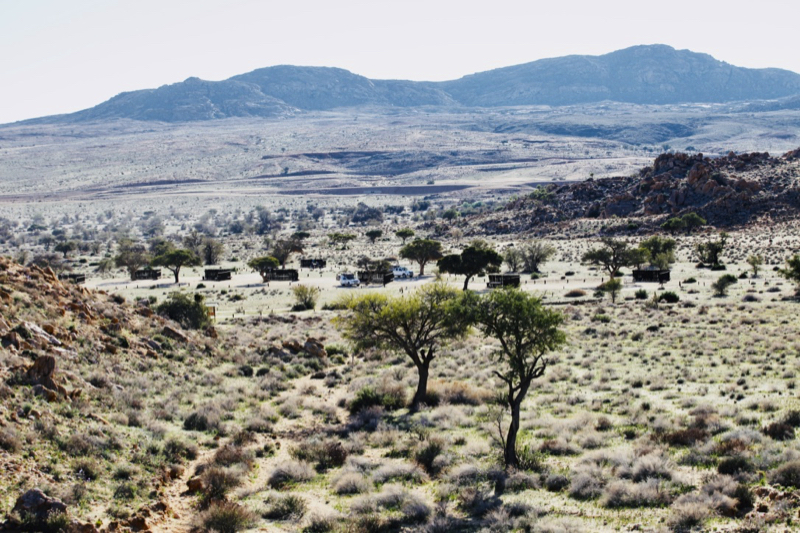 Kolmanskop is located 10 km before Luderitz. This is a ghost town, which was once founded by the Germans because diamonds were discovered in 1908. This town is located in the desert and was fully equipped at the time. There was a bakery, a bowling alley, a gym, a theater, an ice factory to cool the beer, etc. These buildings are all still there and you can also view them. It was abandoned in the 1950s because the diamond price fell and more valuable diamonds were found further south near Oranjemund. The town fell prey to the desert sands and over the years became a heaven for photography enthusiasts. You can take beautiful pictures in the houses that are half covered with sand.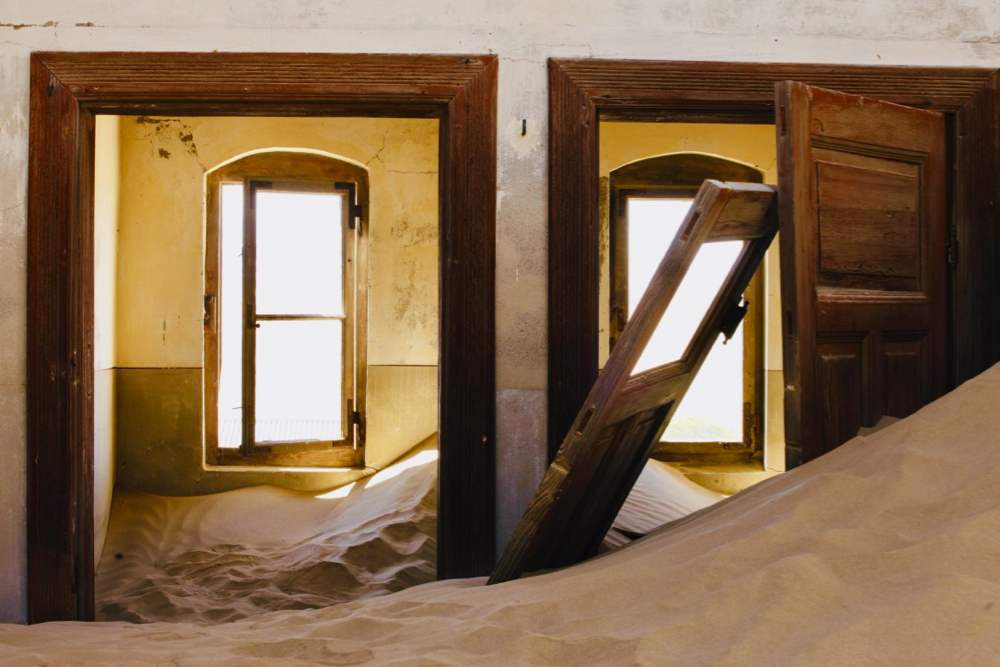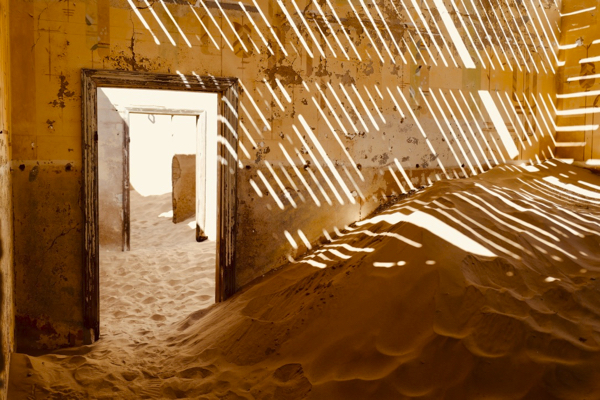 In Lüderitz we booked with Commorant house. Located on Shark Island, this hotel has great views with a balcony on the Atlantic Ocean. https://thecormoranthouse.com From Lüderitz you can book a boat trip to Halifax Island, where you can see penguins.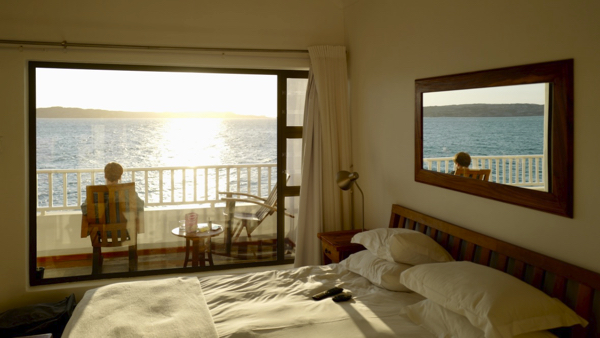 Lüderitz was also founded by Germans. That is why there are still many colonial buildings from that time (1885-1915) in beautiful colors.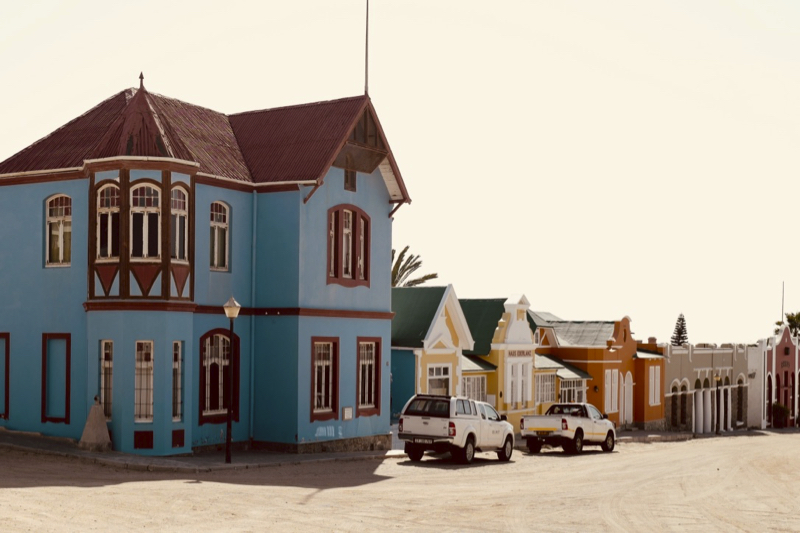 Day 9: Lüderitz
The catamaran to Halifax Island departs at 8:00 AM. You all get a blanket. This is also necessary, because in winter it is still cold so early in the morning and at sea. You can see dolphins and fur seals along the way.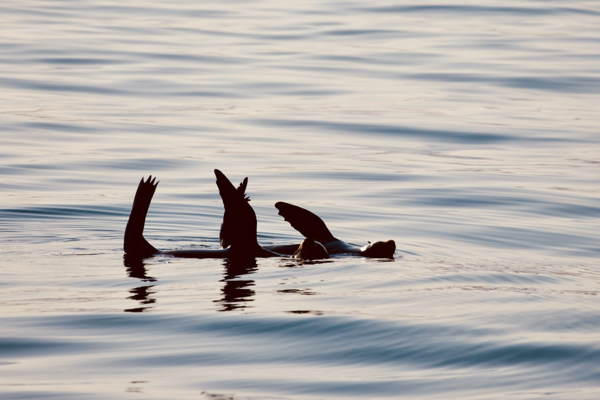 At Halifax Island you can watch the black-footed penguins from the boat. There are also flamingos and cormorants.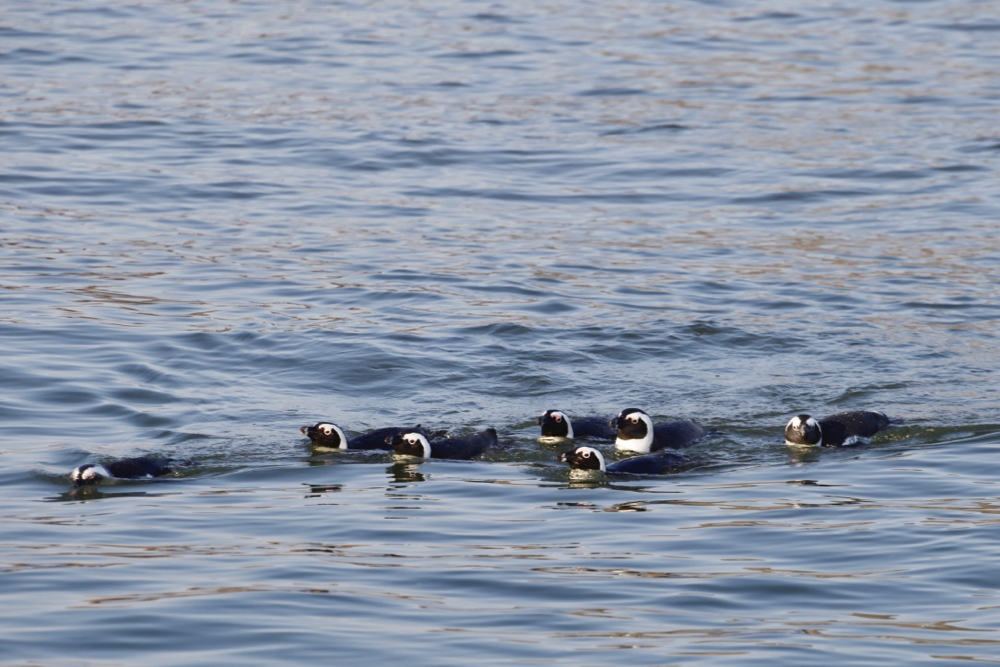 You can enjoy a delicious lunch at Garden's café. Reservations are wise.
Day 11: Lüderitz- Kanaän Desert Retreat 250 km
The route through the Namib desert is beautiful, sometimes over red sand with mountains along the way and sometimes over yellow-white gravel with an empty plain. Canaan dessert retreat is beautiful. At the reception you can eat and drink something. https://www.kanaannamibia.com/accommodation.html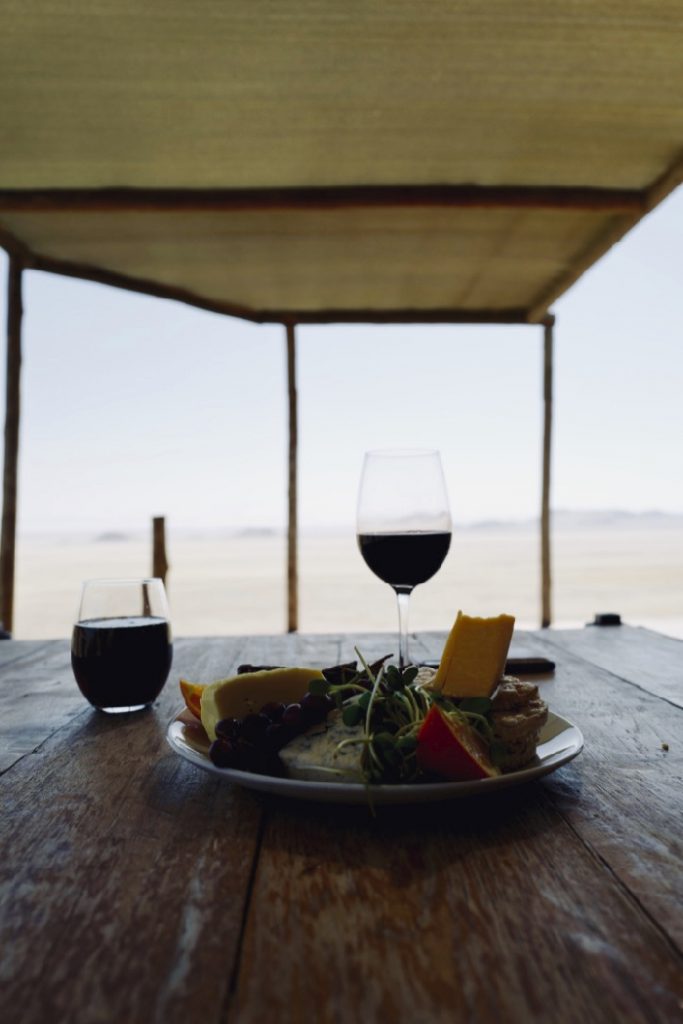 There are 8 large campsites with their own cubicle with shower, toilet and kitchen unit. This booth is actually a house of poles with tent cloth around it. From your camping pitch you look over the plain with sand, low vegetation and mountains in the background. The sunset is beautiful.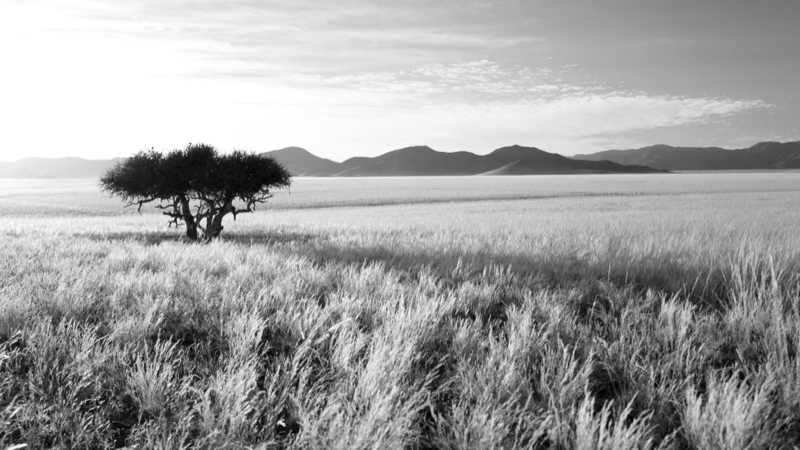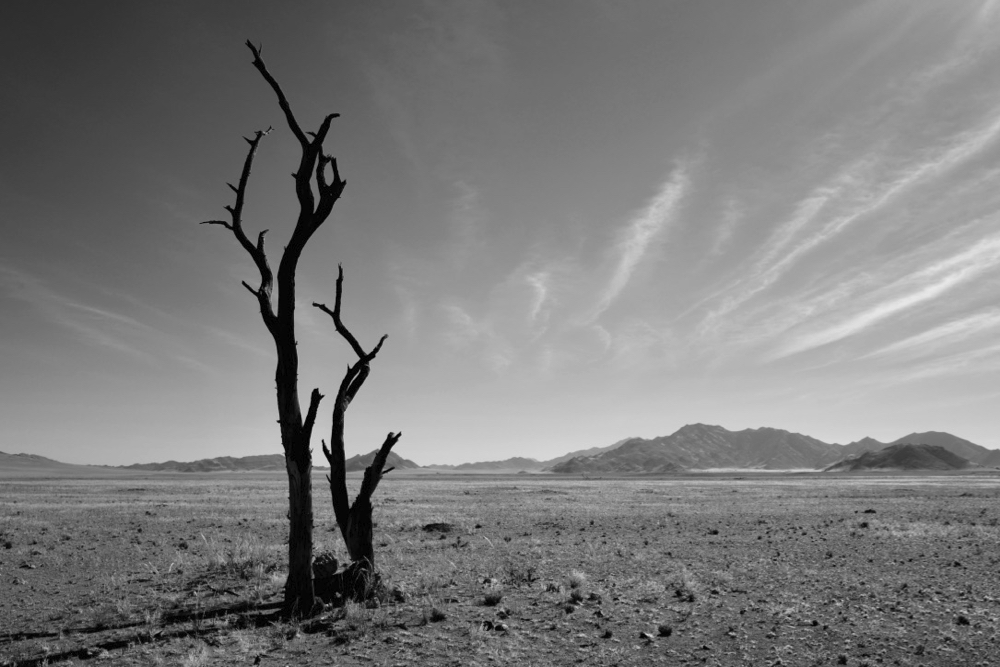 Day 12: Kanaän Desert Retreat- Little Sossus campsite 200 km
The Sossus Vlei is one of the highlights of Namibia. You drive through the Namib rand private nature reserve. The roads are so quiet that you can easily stop on the road to take a picture of zebras, for example. You can see oncoming cars arriving in advance through the dust cloud. In the village of Betta you can refuel, drink a cup of coffee and bring wood and meat. We had booked at the campsite of the Little Sossus Lodge. This campsite is still a long drive from the Sossus Vlei. It is better to find a place in Sesriem, but that campsite was already fully booked six months in advance. There is power at the place. That's nice to charge some devices and you have a light near the tent. There is also a swimming pool, but in winter the water can be very cold.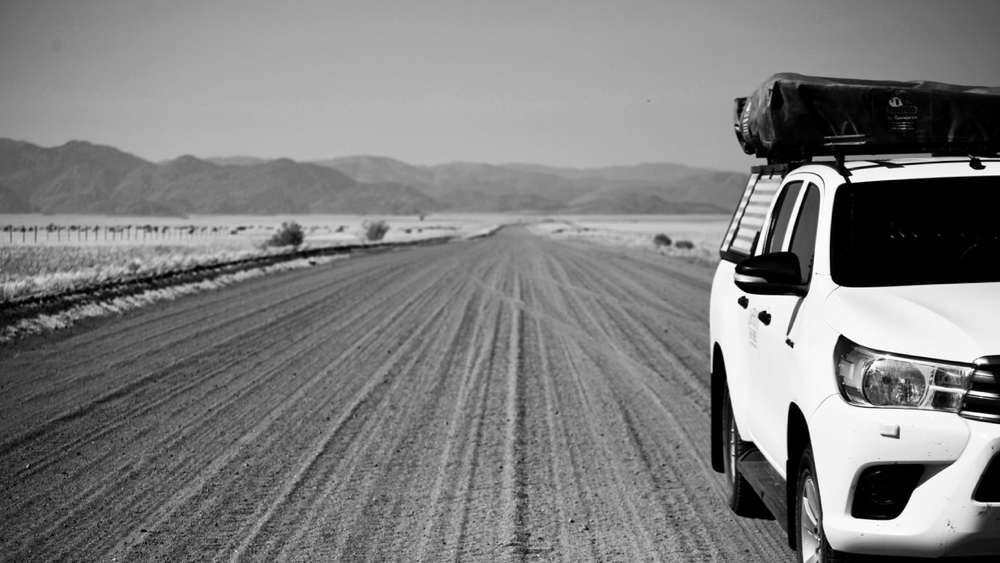 Day 13: Sossus Vlei
Sossus Vlei is located in the Namib Naukluft Park in Sesriem. You first buy a permit to enter. Then you drive 60 km on an asphalt road to the Sossus Vlei. After 60 km is a large parking lot. Only 4×4 cars are allowed to drive further through the sand.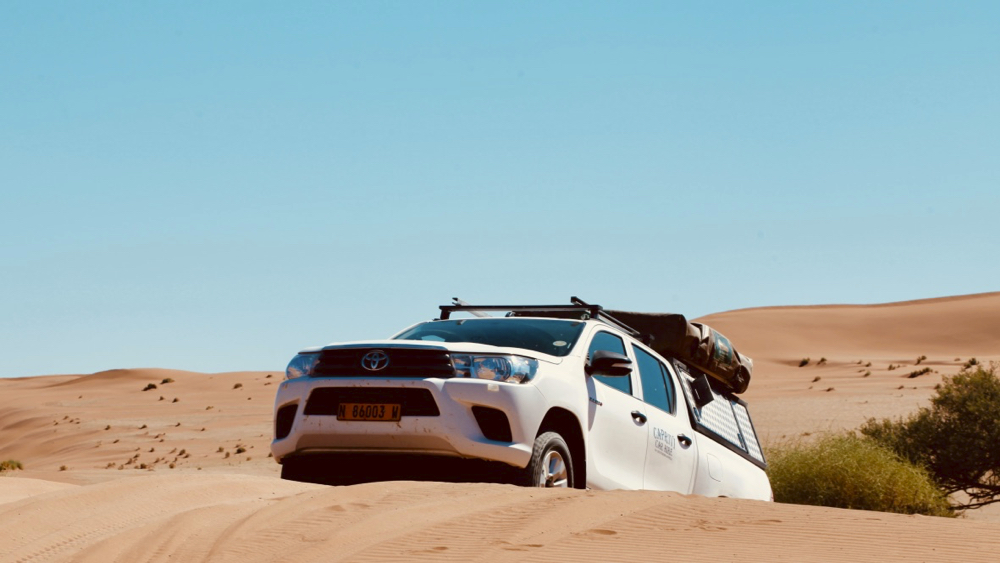 Others must either walk 5 km or take a shuttle bus. After 2 weeks of experience driving in sand, it is best to drive yourself with the car in the correct position (L4) and the extra power button. After 5 km there is another parking space. You then walk another 1 km through the desert to get to Dead Vlei. In winter it is still 15 degrees at 11.00, so great temperature to walk. The dead Vlei is a valley between red sand dunes with dead camel thorn trees protruding from the sand.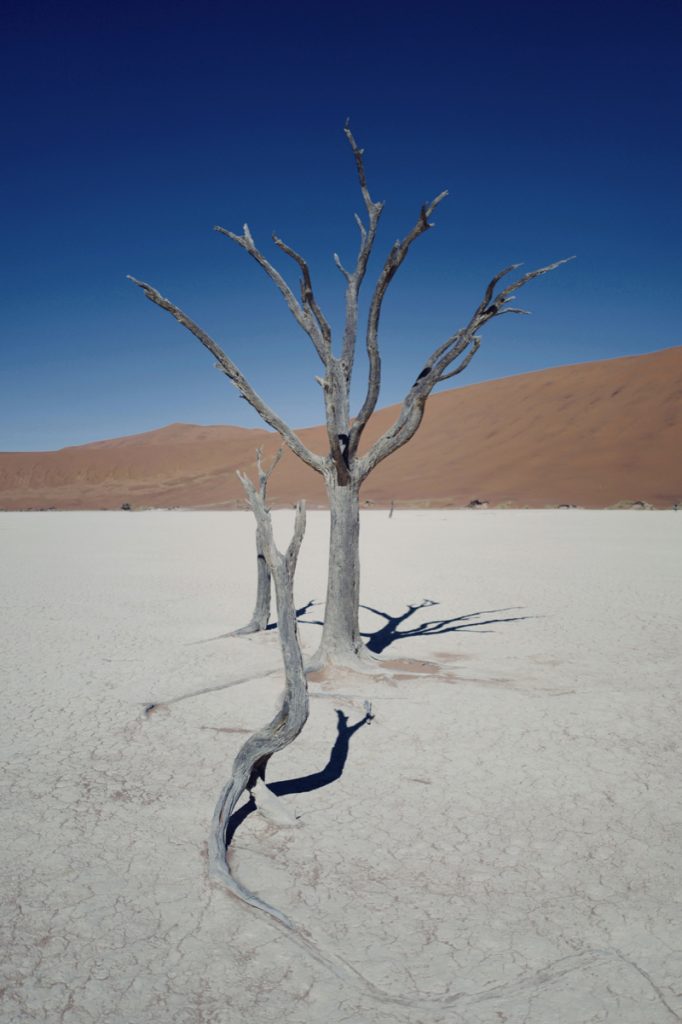 This valley used to be the end of the Tsauchab River. Due to climate change, the sand dunes have now blocked the river and the trees have died. There are no insects. This allowed the trees to survive. Some are as much as 900 years old. It produces beautiful photos.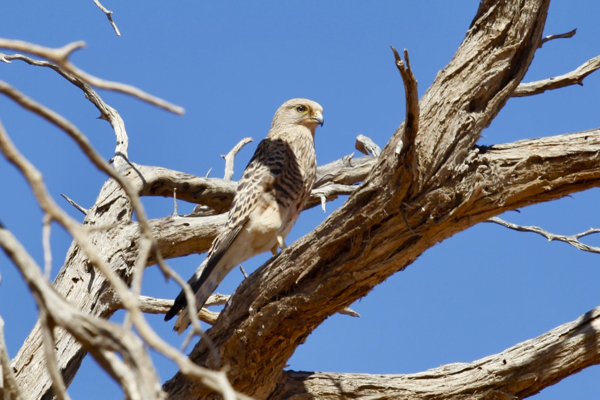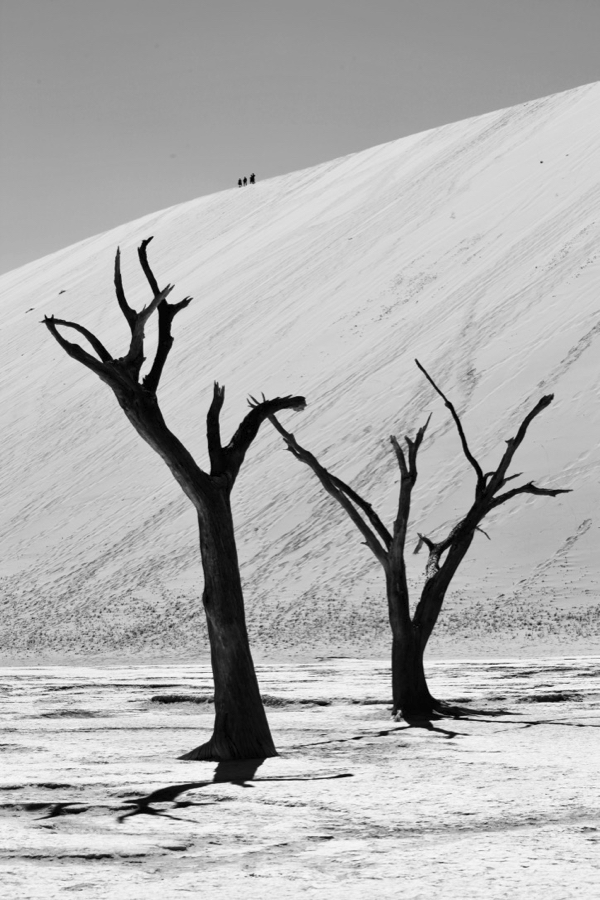 At the end of the valley is "Big Daddy", a mega-high dune. It takes an hour to climb. From there you have a beautiful view over the dunes.
Back in the parking lot you drive in a few minutes to the Sossus Vlei. On the way back to the entrance you can still stop at Dune 45. This dune is located 45 km from the entrance.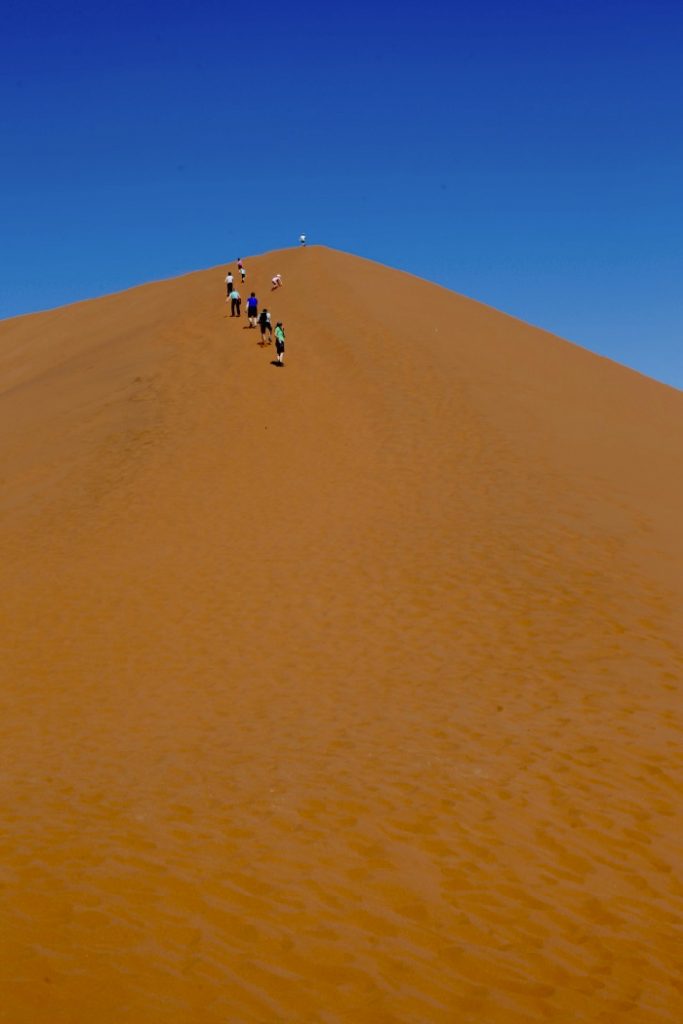 Day 14: Little Sossus lodge- Walvis Bay 330 km
It is nice to read Ton van der Lee's book "Solitaire, a home in the Namibian desert" before your trip. It is about a Dutch film producer, who was fed up with his crowded life in the Netherlands and left for Africa. He ended up in Solitaire, a village in the Namib desert with 4 inhabitants, a petrol pump and a shop. Here he feels at home and starts a camping site and a small restaurant, intended for travelers traveling towards Sossus Vlei.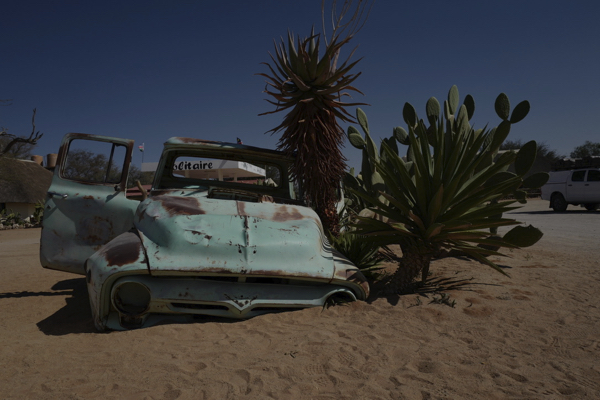 You can visit Solitaire on the way to the next destination, fill up right away and stick your flat tire. It is a well-running site with a campsite, lodges, a petrol pump, a popular bakery with the famous apple pie and the café van der Lee. It was a great success, but Ton van der Lee has now left.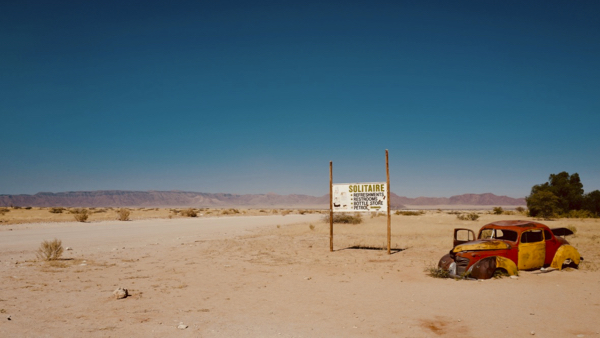 You then drive over the Tropic of Capricorn and through the beautiful "Gaub" pass and the "Kuiseb" pass towards Walvis Bay.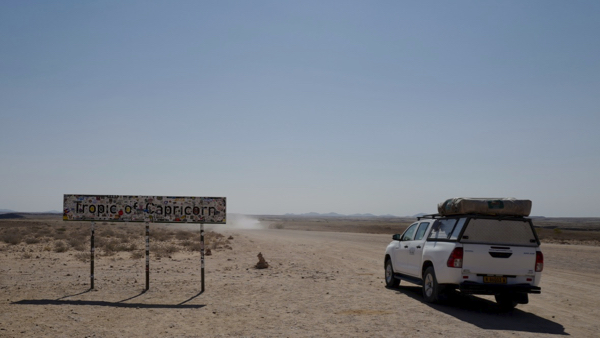 This is a modern port city. We stayed at the Langholm Hotel.
You can also join a Catamaran trip in Walvis Bay. We booked it at the hotel. On this boat trip you eat oysters on the boat and you can see flamingos. Like Lüderitz, Walvis Bay is located on the Atlantic Ocean. It is cold on the coast. Namibia is located on a cold wave from Antarctica.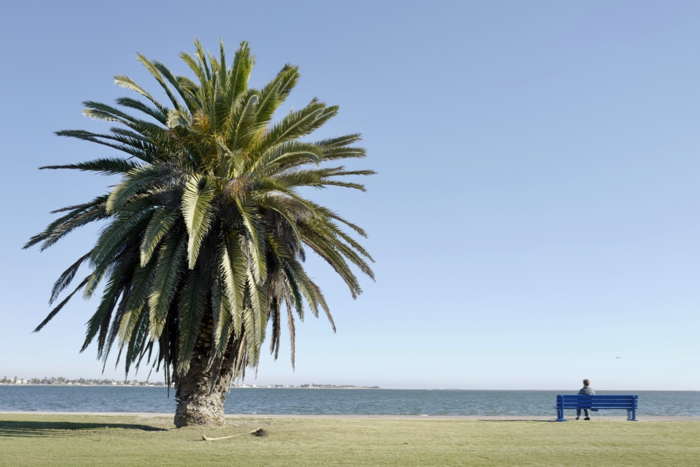 Day 15 and 16: Walvis Bay- Swakopmund 40km
At 8.30 you will be picked up to be taken to the catamaran. It is more touristy here than in Lüderitz and therefore several boats sail. The boats all sail across the lagoon towards Pelican point, where you can admire all kinds of animals. There are a number of sea lions that jump aboard every boat. They are used to getting some fish. The guide knows these sea lions by name. A number of pelicans also did the same. During the whole trip they occasionally sit on our boat, just next to you on the railing.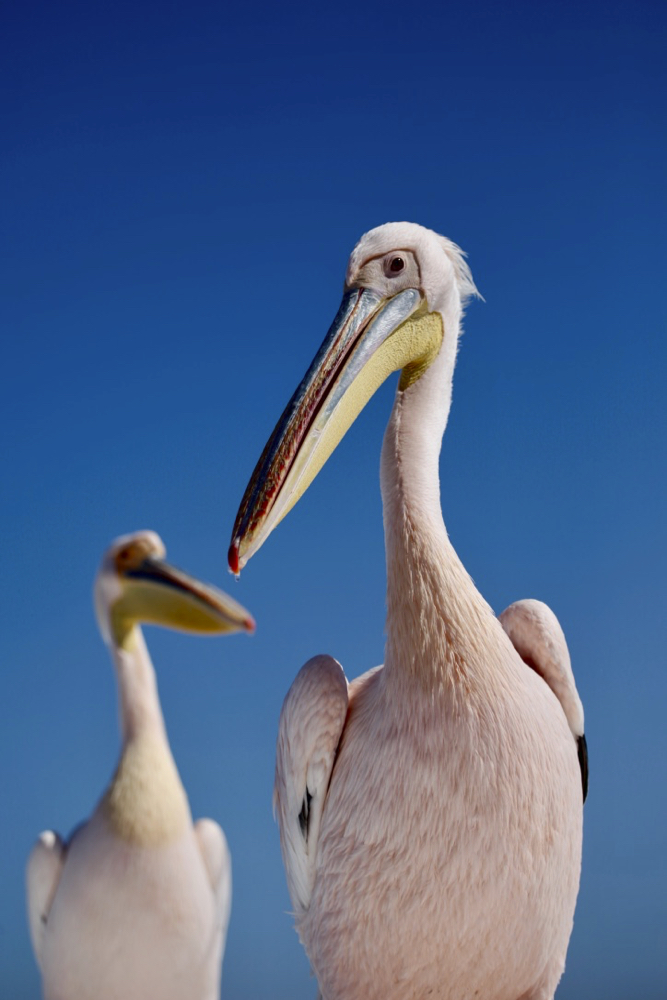 In the end we saw a colony of sea lions, dolphins, cormorants, pelicans and a few flamingos. You can grab your own coffee and tea. A table is also prepared with all kinds of snacks, including oysters and a glass of champagne for each.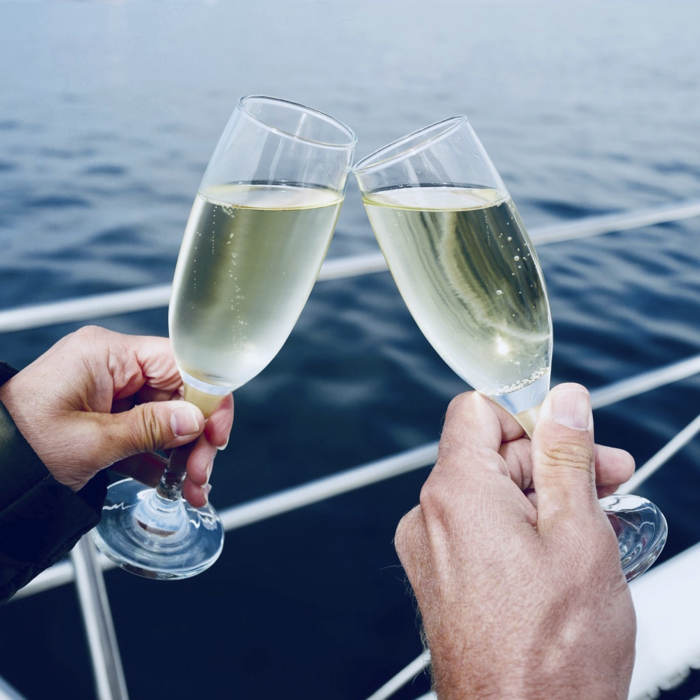 Back on shore you can walk or drive along the ocean. You can also see flamingos from the road.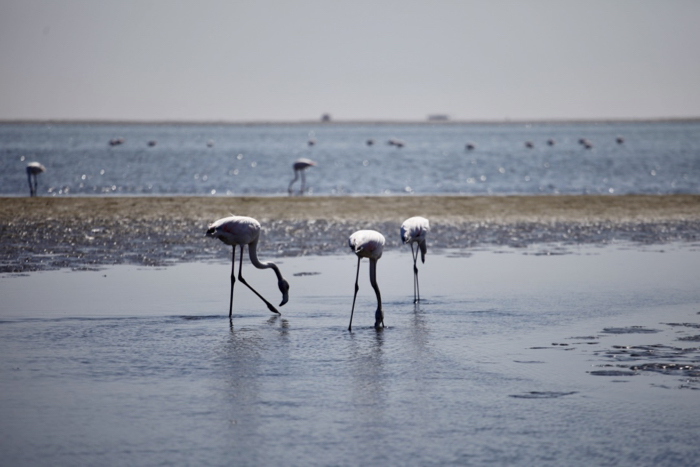 It is about a 40 minute drive to the next oceanfront city; Swakopmund. Along the way you will see beautiful villa neighborhoods, where the wealthy Namibians often linger in their summer.
We had booked at Hotel a la Mer. On the coast you can walk on the iron jetty, a jetty that is more than 100 years old. This jetty has been renovated several times. You have a nice view of Swakopmund. http://pension-a-la-mer.com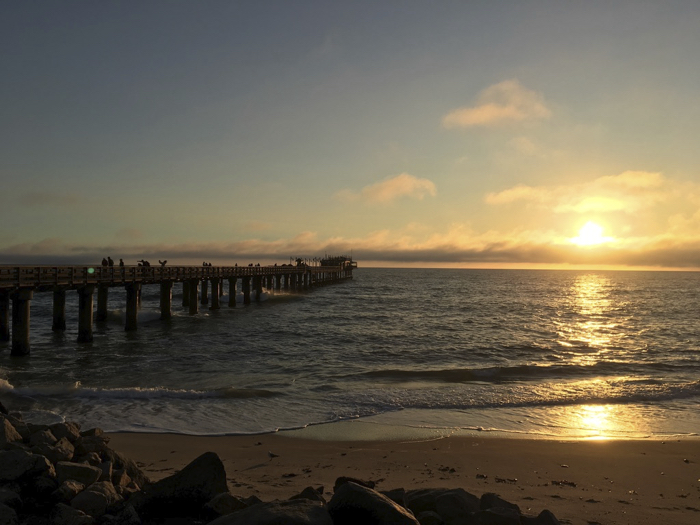 The city has a nice atmosphere, partly due to the many German colonial buildings. The city looks neat because of the many palm trees, sidewalks and paved roads. Near the lighthouse is a market with all kinds of souvenir stalls. There are also nice modern shopping streets where you mainly hear a lot of German. You can even order German dishes here. This used to be a German port city and the language probably lingered here more than in other parts of Namibia. There they mainly speak African and English. You can also climb the tower at the Moermann house. Moerman was a German merchant who made around 1905 Millions from his trade from Swakopmund to Hamburg.
Day 17: Swakopmund- Brandberg White lady lodge 230 km
On the way to Brandberg you can first drive north along the ocean via the Skeleton coast towards Cape Cross. The name Skeleton Coast comes from the many skeletons of whales and shipwrecks that line the beach. Most shipwrecks cannot be reached, but while peering along the coast you will encounter one on the road to Cape Cross.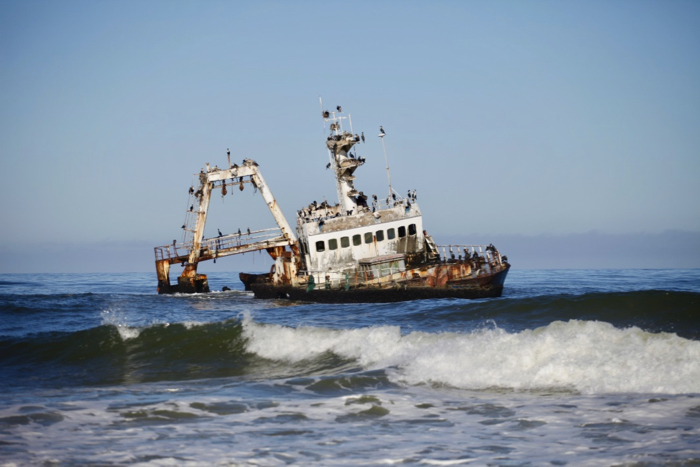 In the 15th century, a Portuguese first set foot ashore at Cape Cross and put a cross there on the coast. There is still a replica of this. Also here is the largest sea lion colony in the south of Africa. In the summer there are about 250,000 sea lions (fur seals), now in the winter there are about 100,000. After paying a permit, you continue driving for about 3 km. On arrival you walk between the seals to a viewpoint. Thousands of seals are lounging in the sun. A little further there are seals swimming in the ocean. The walkway of wood, runs over and along the seals.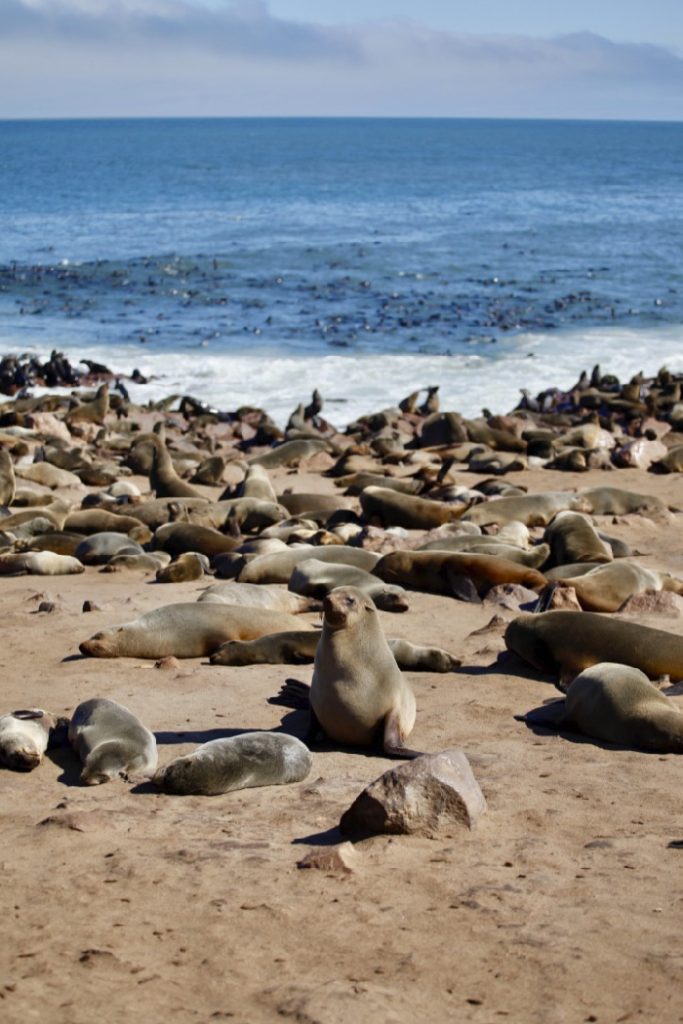 We had booked a camping pitch in Brandberg at the White lady lodge. Brandberg is a large mountain / rock in the desert. You can book a tour for the next day here, in which you will search for the desert elephant. In the evening, a group of Damaras come to sing and dance at each camping spot. The Damara people are one of the 11 peoples in Namibia. https://www.brandbergwllodge.com/home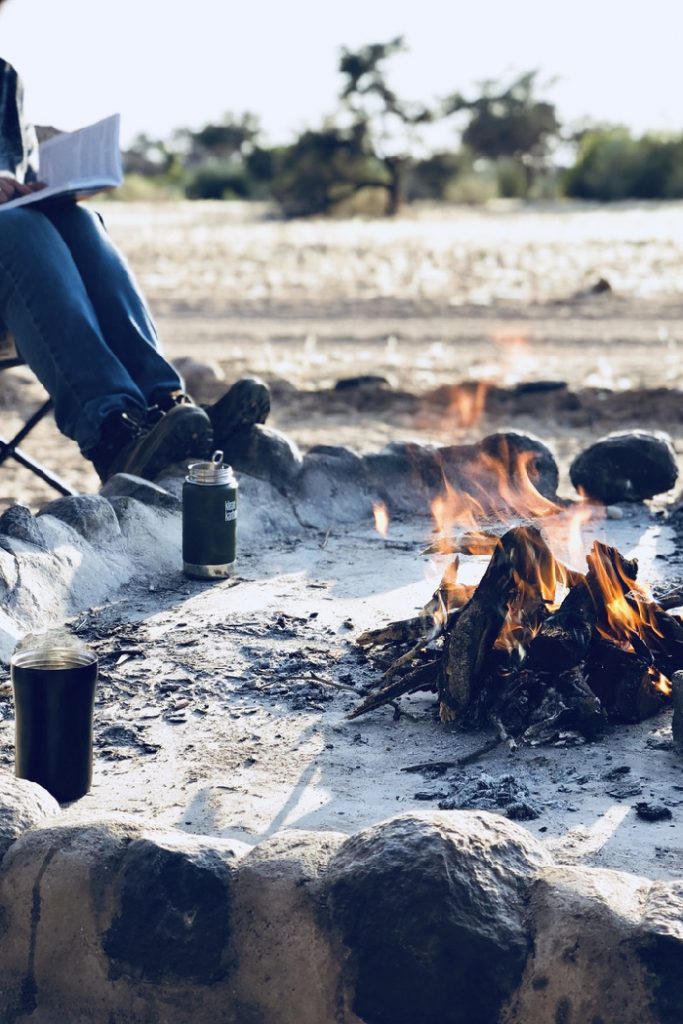 Day 18 Brandberg
You can visit the "white lady" nearby. That is a petroglyph in the Brandberg. You go there with a guide. The walk is an hour there and an hour back, through the beautiful nature of the Brandberg. The Brandberg originated as solidified magma millions of years ago. The area is the highest mountain in Namibia, about 2550 meters high. The guide stops at a number of trees and plants and explains them. "The White lady" is a drawing of a white person in a cave.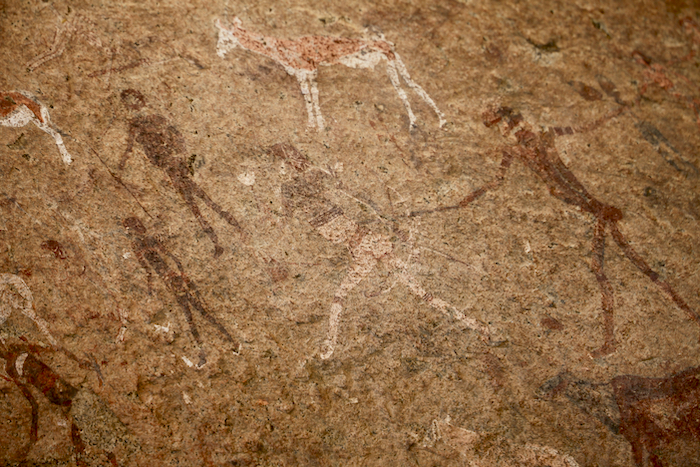 In addition, all kinds of animals are drawn and hunters. The one who discovered the drawings thought she was a white lady, but in reality it was probably a hunter painted white.
In the afternoon a tour departs for the desert elephants.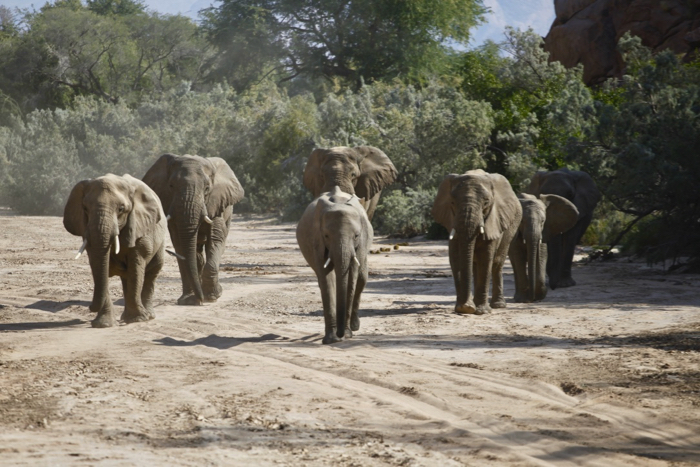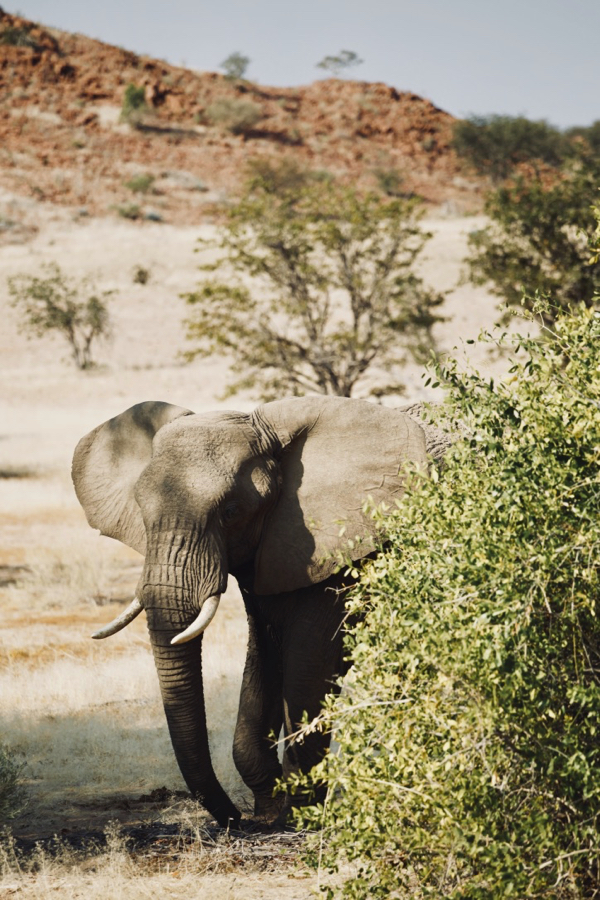 Day 19: White lady lodge- Madisa campsite ca 100 km
The Madisa Campsite is located near Twyfelfontein, where there are famous rock paintings, which are on the Unesco world heritage list. Around sunset you can climb the high rock to admire the view. This rock is about 100 m high. It's a tough climb, but worth the view. http://www.madisacamp.com
Day 20: Madisa campsite- Camp Aussicht 300 km
Twijfelfontein is well worth a visit. When white farmers wanted to settle here in the past, they were unsure if there was a source. Hence the name Twyfelfontein. All kinds of petroglyphs have been discovered in the area. The difference with Brandberg is that these drawings are engraved in the sandstone and at Brandberg they are painted, because the stone was much harder. The drawings are about 2000-6000 years old and come from the San nomads. They were hunters / collectors and through the drawings let each other know which animals they encountered. A guide will show you around.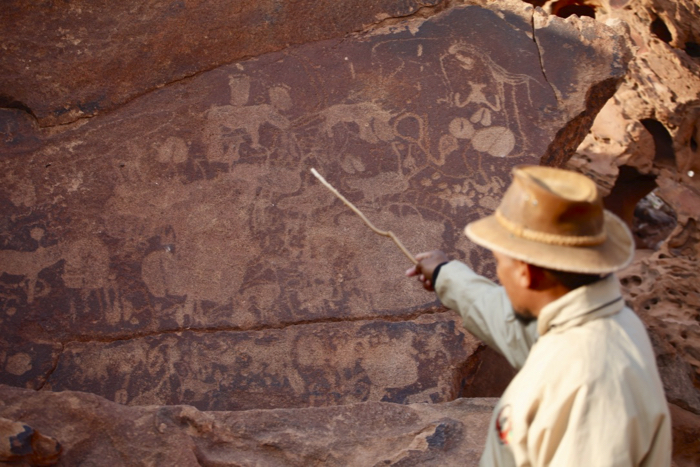 After the tour you can climb to a rock with an overhanging point, which resembles a lion.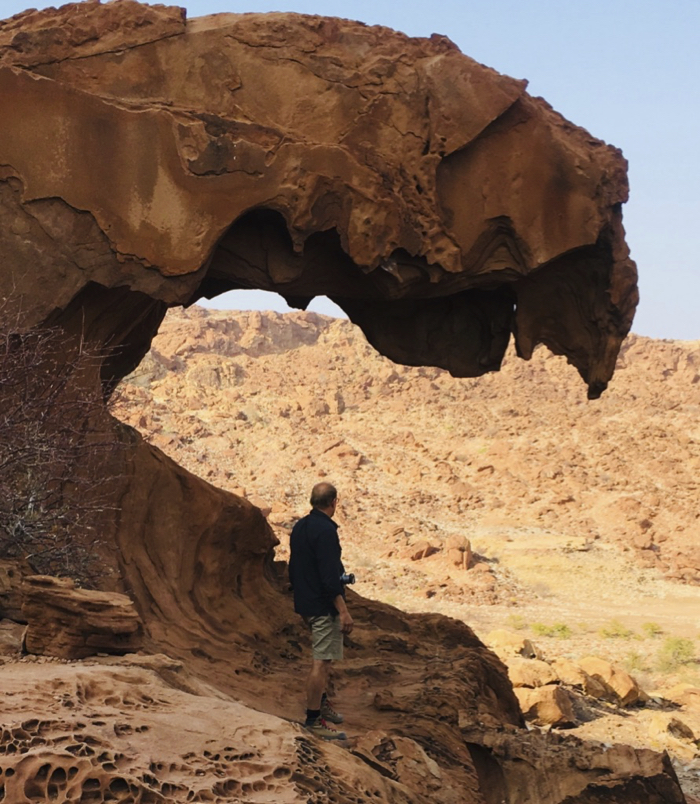 Then drive 2 km further to the "organ pipes". These stones have the shape of organ pipes and "burned mountain", which looks like a big fire has raged.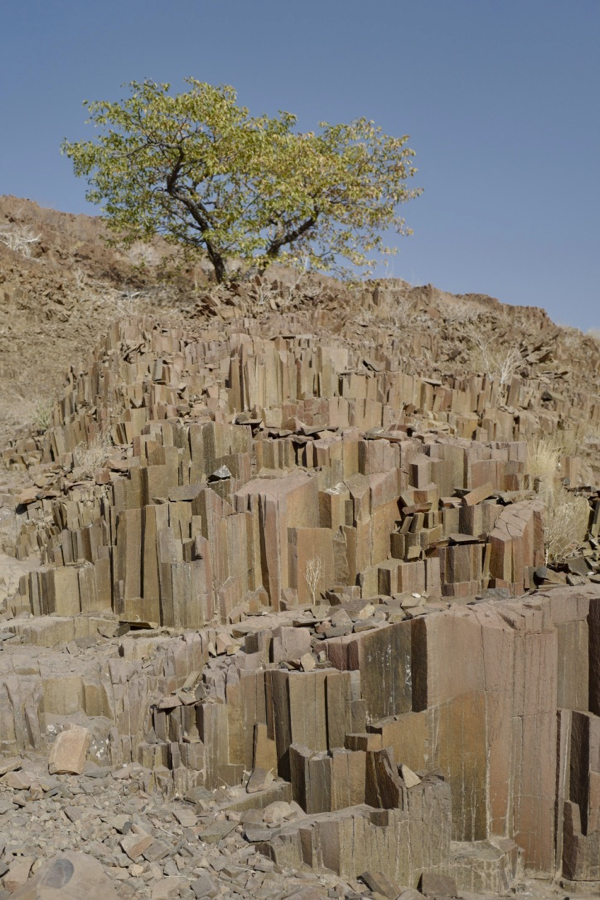 Also nearby is Damara museum village. Here you can see how a Damara people used to live.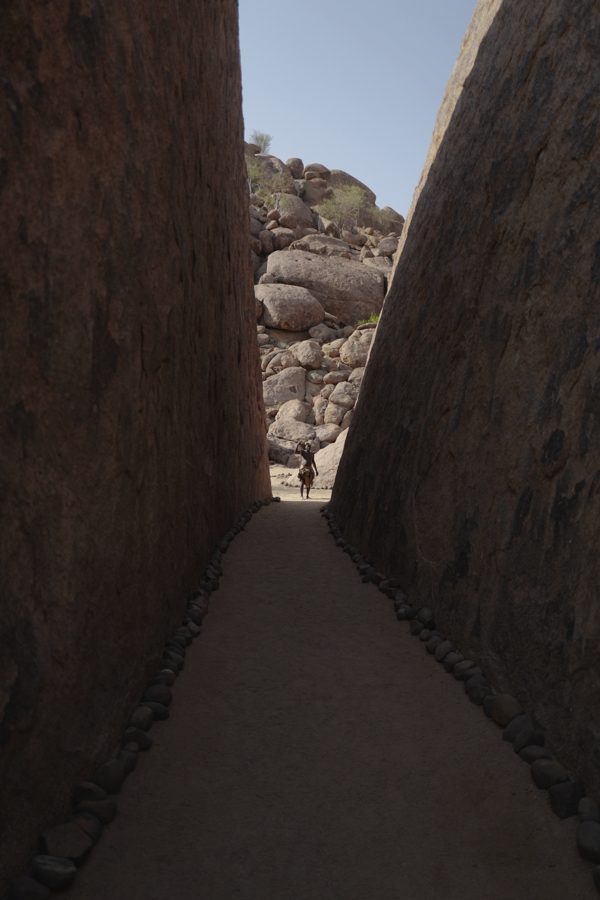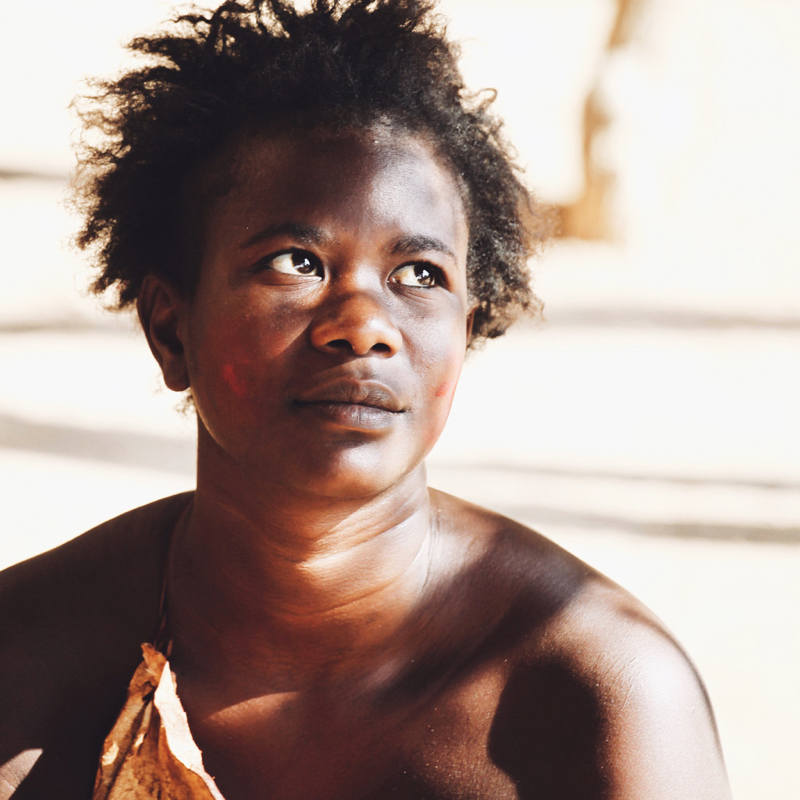 250 km away is Camp Aussicht. After you have turned off at the sign along the road, you will drive up to 10 km through the wilderness on a bumpy sandy path. You doubt whether this is the right way. On top of the mountain is the campsite, which looks a bit shabby. Marius, the owner speaks Dutch, because his grandparents were Dutch. He is also partly German. https://campaussicht.com
Day 21 Camp Aussicht
You take a special shower at this campsite. You must first light a fire under a boiler. After half an hour you will have warm water. You run hot water in a bucket and you pour that water into a shower bucket that hangs from the ceiling.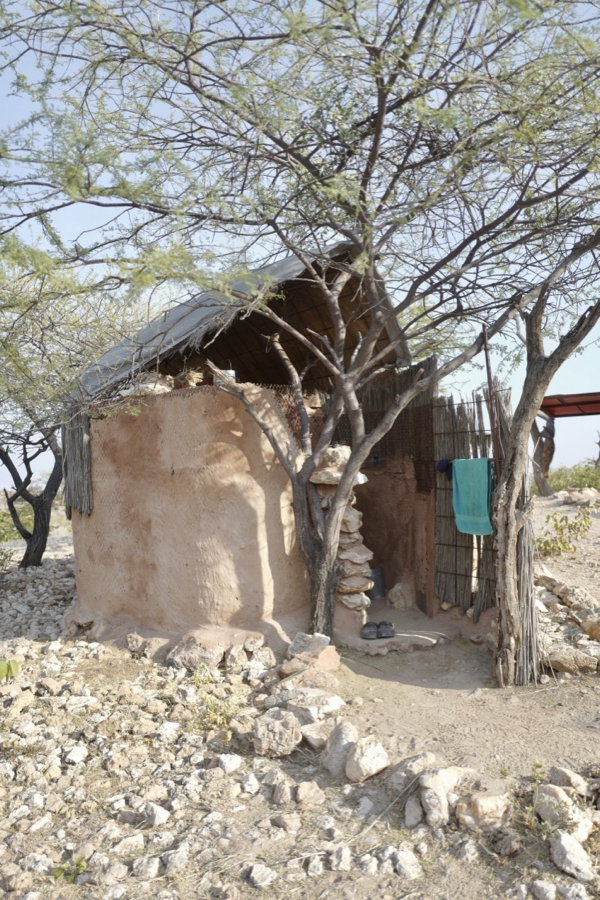 You can join a tour to the copper mine at 5 a.m. Marius started making the mines 35 years ago to search for stones. For this he drilled into the rocks with a jackhammer for years. There are 3 aisles of 25 meters deep. In mines he found stones with copper sulphate and quartz. He then sold these stones to stone collectors and jewelery makers. There are blue stones all over the site. There are also a large number of bats in a mine shaft.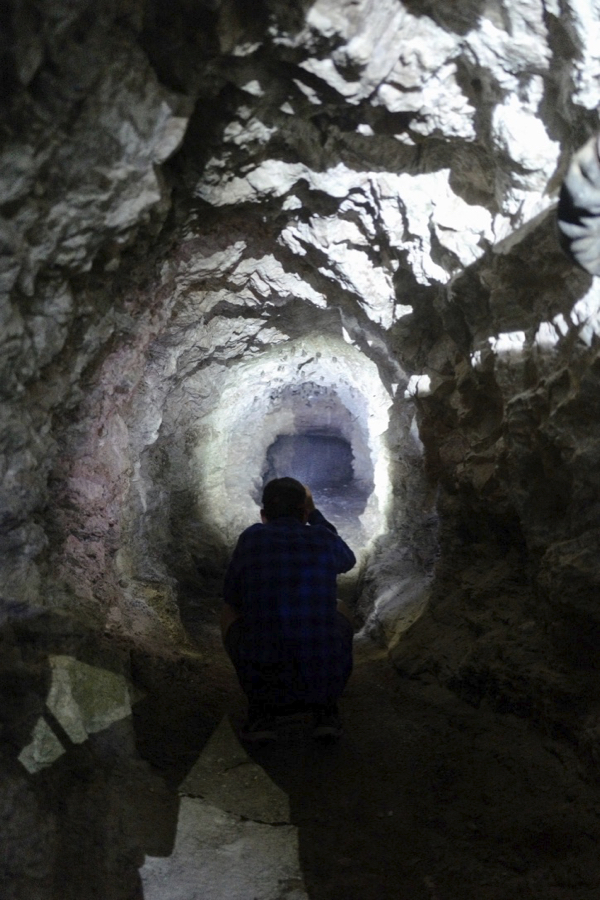 You can also dine with Marius and a number of other guests and volunteers. At one point, two porcupines walk in. They get food from Marius every night.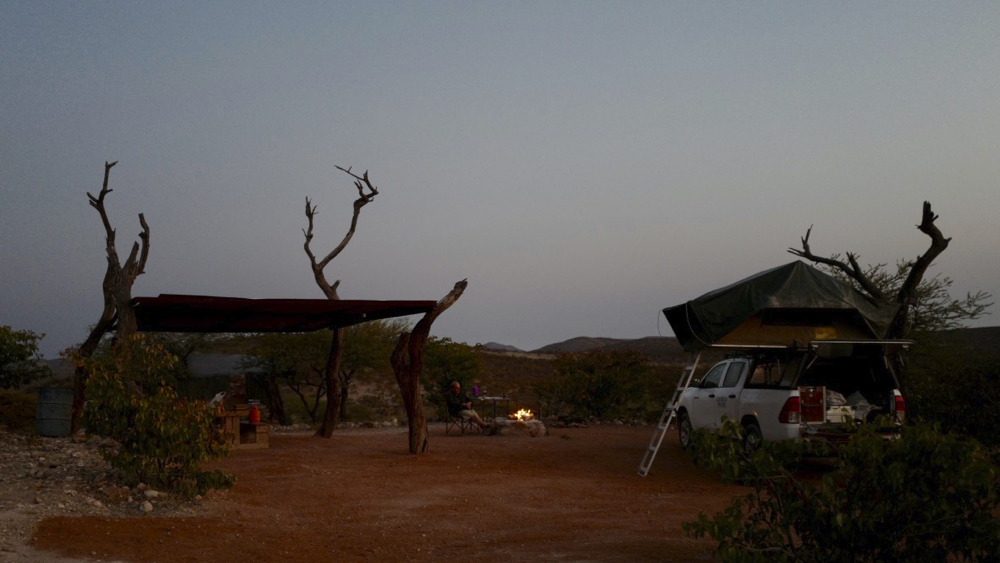 Day 22: Camp Aussicht- Kunene River Lodge 300 km
Today you drive further to the north of Namibia. After 80 km you will reach the city of Opuwo. This city is mainly a city to store groceries, to withdraw cash and to fill up with petrol, before you drive further into the deserted region. You see beautifully dressed Herero women and Himbas. The Himba are a people who are very traditionally dressed. The women are smeared red / orange and have long braids. They wear a lot of jewelry and are only covered from below. In Namibia they are considered "savages".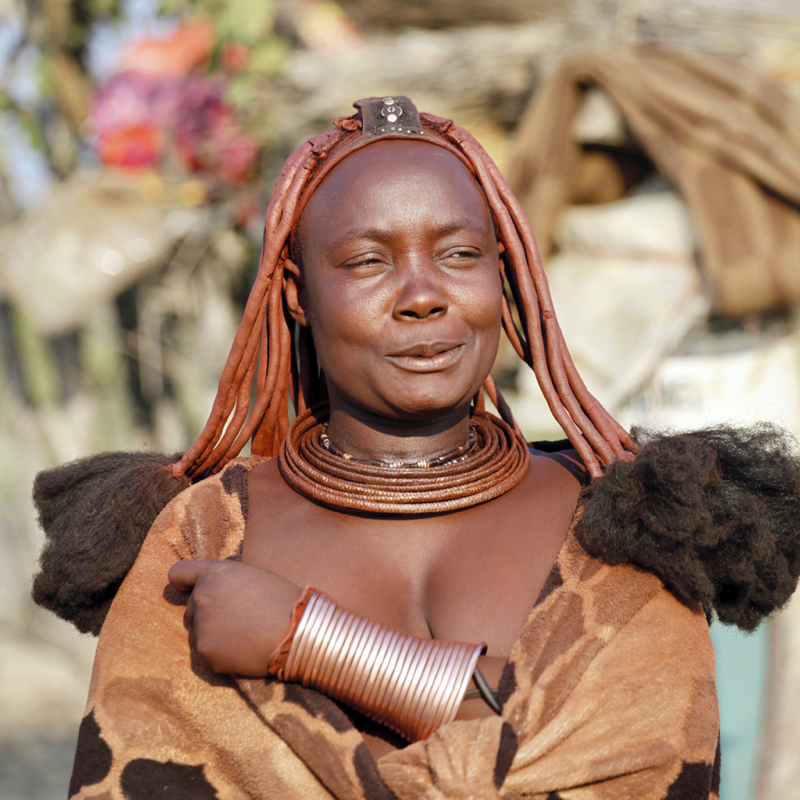 After Ruacane, which is known for its waterfalls, which no longer exist because of a dam and a hydroelectric power station, you continue on a very rugged 35 km long gravel road.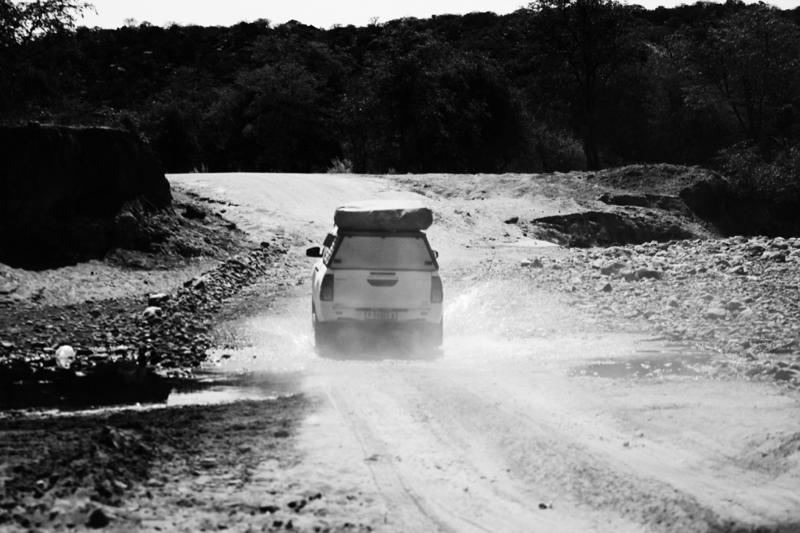 At the Kunene Rive lodge you camp right along the river. Again make sure you don't have anything outside, because of the monkeys. You can book various tours such as a sundowner trip on the river or a visit to a Himba village
With the sundowner you sail with an open boat on the Kunene River. You can see crocodiles and watch the sunset from Angola with a drink.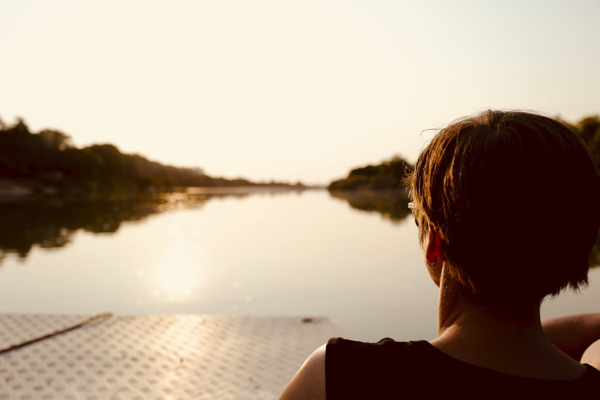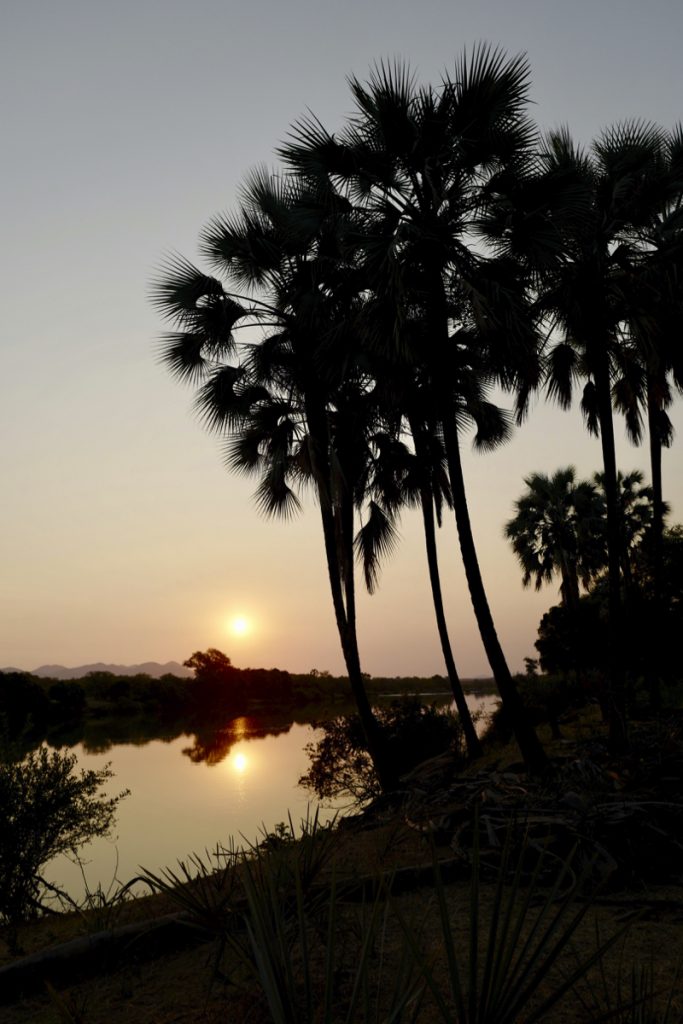 Day 23: Kunene River 
To visit a Himba family you will be dropped off by the manager with a guide at the family about 5 km away. This family will get some of the money you pay for this excursion. You come to a bead with a number of huts and smaller beads where they keep their goats. You can walk around and take pictures of the family.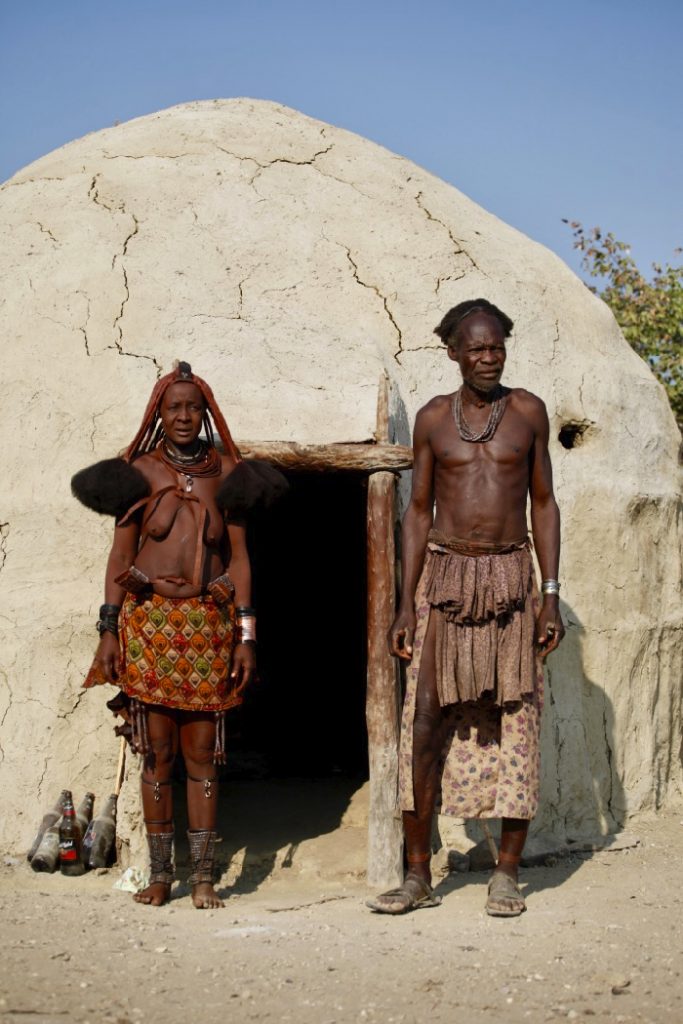 You will also be taken to a hut, made of branches and densely covered with manure and mud. The father of the family is 67, his daughter is 47 and shows how the red powder is made, which the women smear. She is traditionally dressed with large braids, jewelery and a bare upper body. There are also a number of children running around who are covered in dust from playing.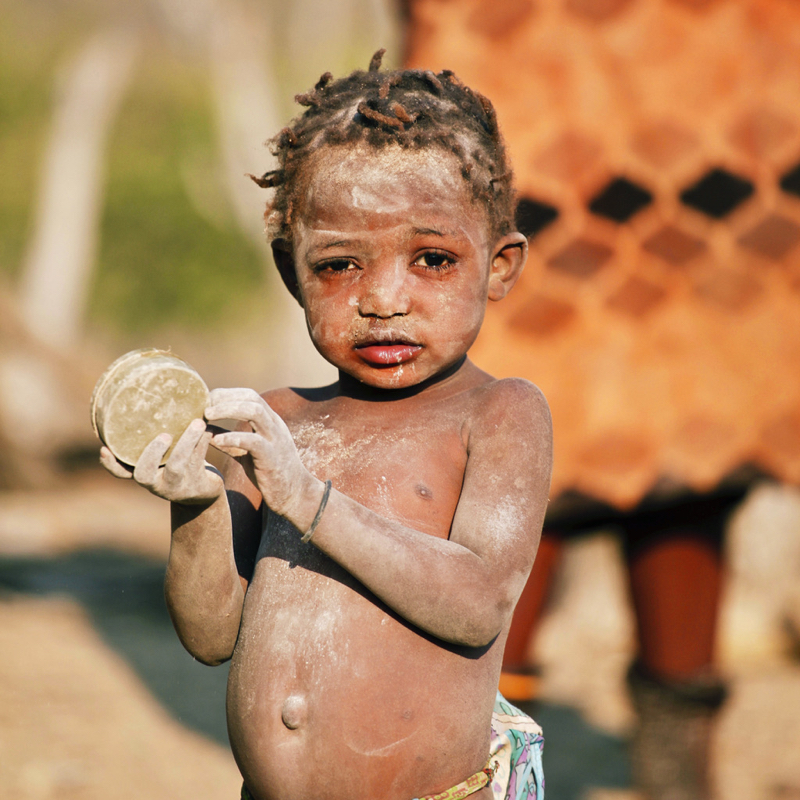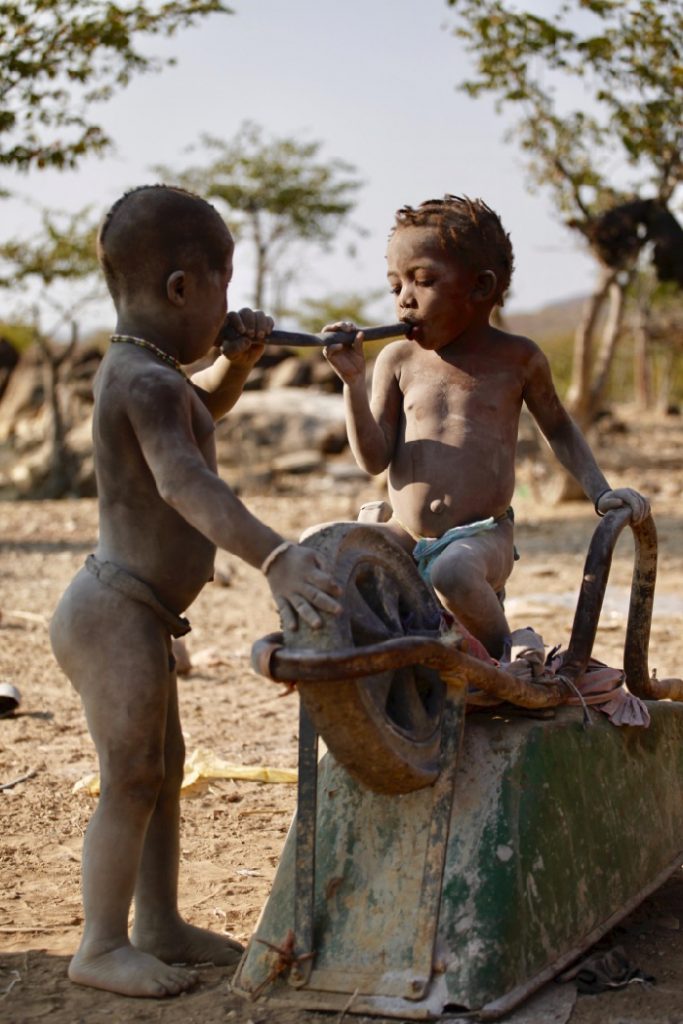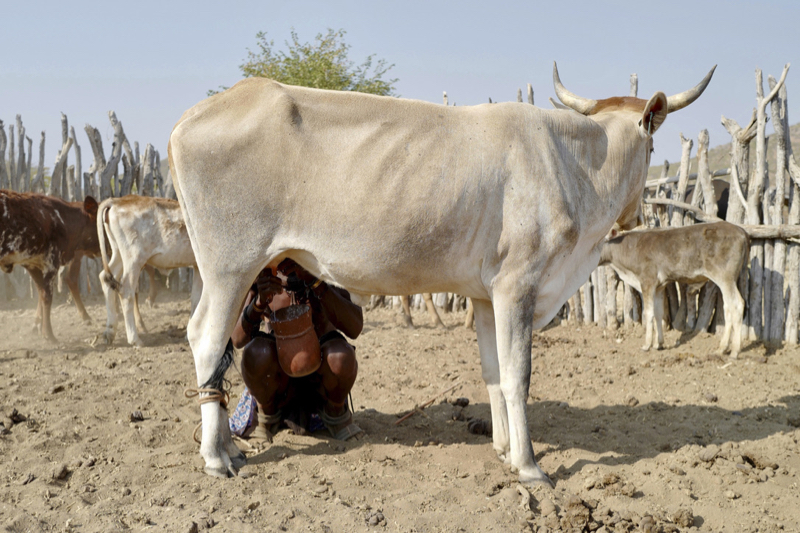 They also show which utensils they have made, how they make corn porridge and where and how they milk their cows.
Day 24: Kunene River Lodge- Onguma lodge (Etosha) 400 km
After a long journey through a more inhabited area you will eventually reach the north entrance of the Etosha park. The famous National park of Namibia. After the entrance you immediately see all kinds of animals such as zebras, Oryxes and Ostriches. The Zebras are in the middle of the road and look at you sheepishly. https://www.etoshanationalpark.org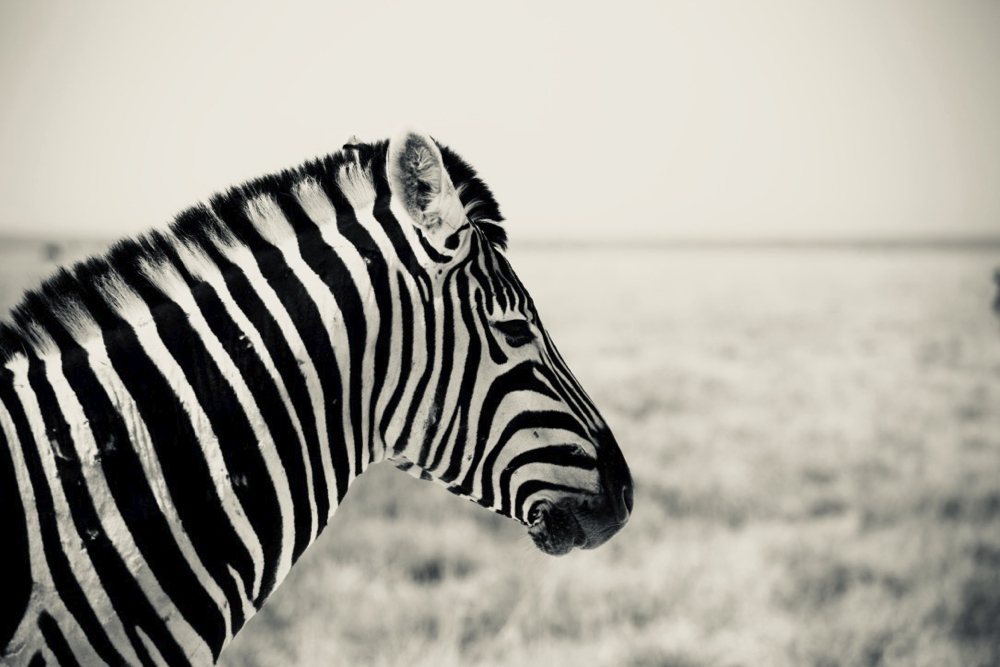 It is about 60 km from the north entrance to Namutoni, where you have to pay the entrance ticket. We had booked a spot at the Ongame, Tomboti campsite just outside the park past the east entrance. https://www.onguma.com/tamboti-luxury-campsite/ The campsites in the park are fully booked very early. You are not allowed to take meat out of the park and that is why your refrigerator is checked. So keep this in mind if you have just done your shopping. At the reception of the campsite you can swim, use the internet and have a drink. There you had a beautiful view over a pool, where ibexes, kudu's and many guinea fowl walk.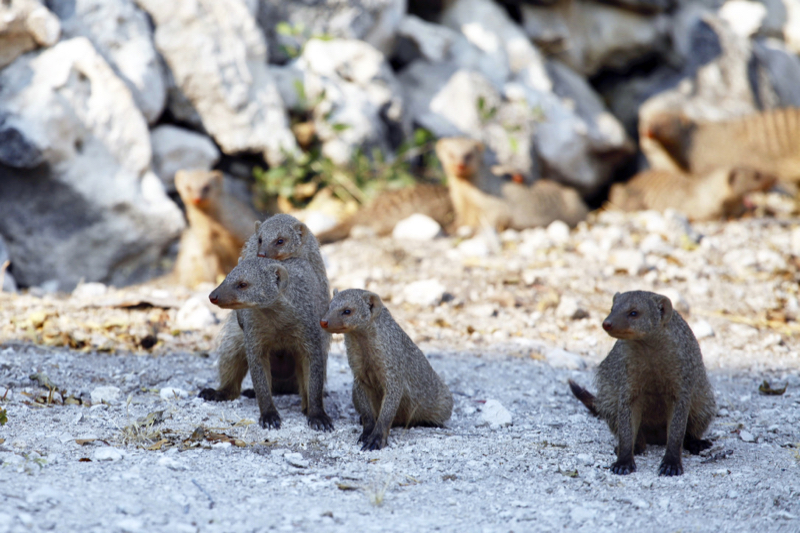 Day 25 en 26: Onguma lodge- Halali campsite 75 km
From the campsite you can drive straight back into Etosha National Park. With a map, which you get at the entrance, you get a good overview of all roads and drinking places. It is also fun to look up and tick the animals with an animal overview.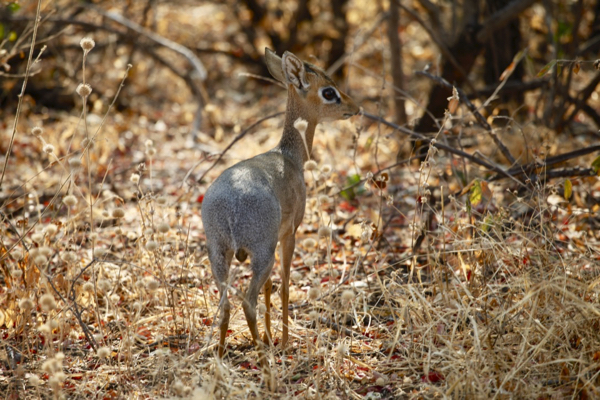 The Halali campsite is located in the middle of the park and belongs to the NRW (Namibian Wildlife Resorts). You can easily drive around the park from the campsite to spot wildlife, especially at sunset you can take beautiful photos. There is a large white salt flat. That looks like a moonscape. Please note the time, because the entrance gate of the campsite closes at 6.40 pm. https://www.etoshanationalpark.org/accommodation/halali-camp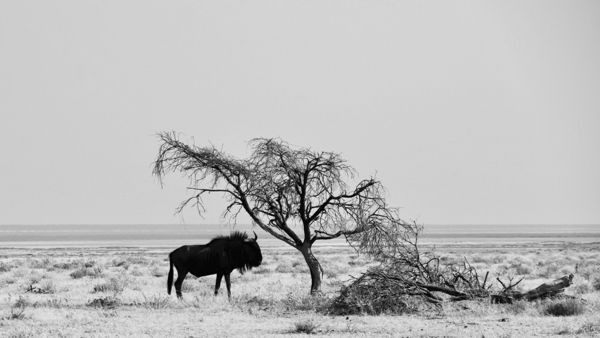 The campground also has a waterhole. There you can quietly look at animals coming to drink. Etosha is half the size of the whole of the Netherlands and with all those gravel roads, you can drive around for hours.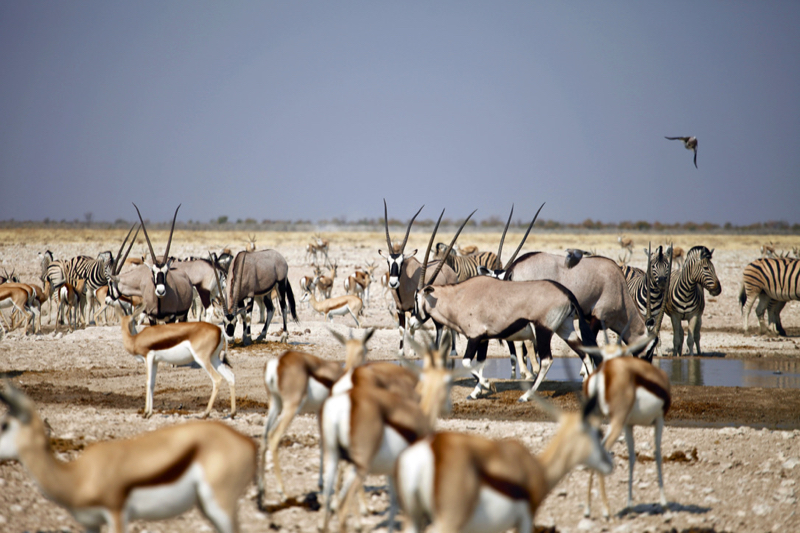 Day 27: Halali campsite- Ghaub guestfarm 250 km
From the campsite it is 75 km through Etosha NP towards the exit. You will see all kinds of animals along the way.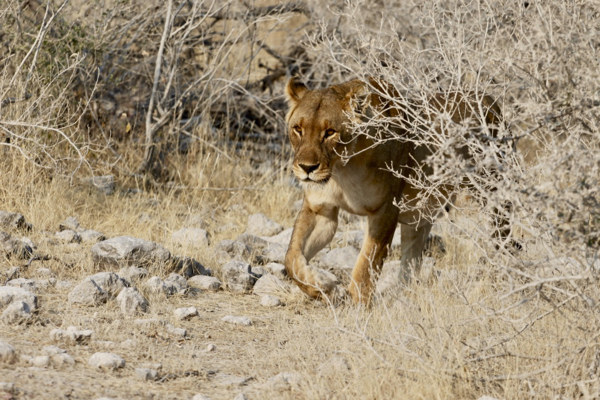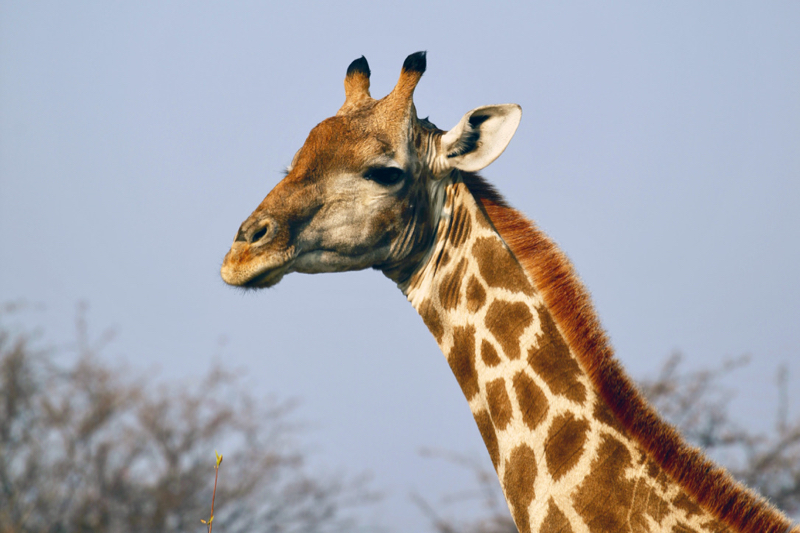 Then we drove south on the tarmac B1. Note: We had to step aside for a police check. We were told to always have our lights on. We were fined 250 Namibian dollars (about € 17). However, the law has just entered into force and it does not yet apply to tourists.
The native people thought that Lake Otjikito had no soil. Scientists later discovered that the lake is about 55-70 meters deep. The lake has become particularly famous because when the Germans retreated in 1915, they had thrown in all kinds of weapons so that it would not fall into the hands of the advancing South African army. A lot of that stuff has turned up and is now in a museum in Tsumeb.
The Ghaub Guestfarm is located in a triangle between Tsumeb, Grootfontein and Otavi. To the south of this triangle are the Otavi mountains. This area is green, because it rains more than in the flat north. Therefore, there is a lot of agriculture and mining. The region is prosperous and is very beautiful between the mountains. Ghaub guestfarm is very beautiful and has a number of houses and 3 camping pitches. Behind the pool is a meadow with a viewpoint. We saw rhinos there. https://www.ghaub-namibia.com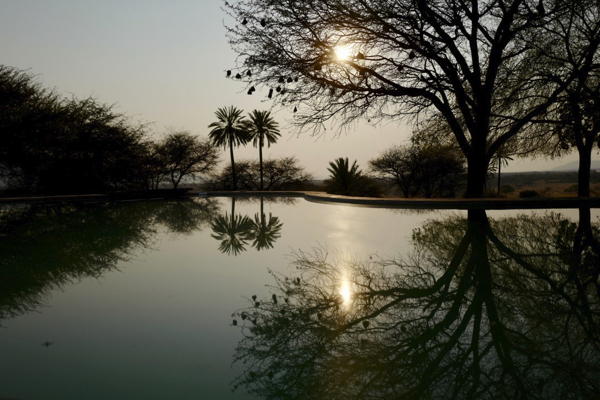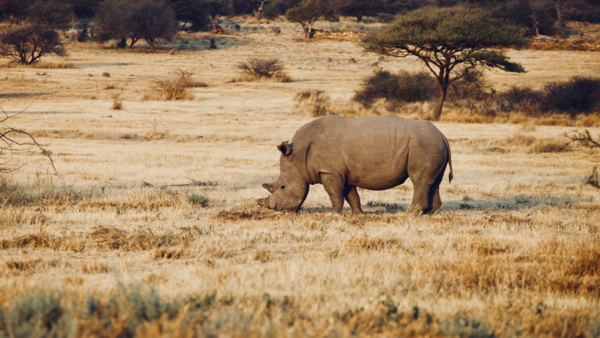 Day 28 Ghaub Guestfarm
To explore the area you can go to Grootfontein. There is a source near this city. There is a fort from the German era. In it is a museum, with all kinds of old utensils and a piece of history of the region. Wonderfully small-scale.
You can then drive to the Hoba meteorite. This meteorite is the largest ever found on Earth and consists mainly of iron.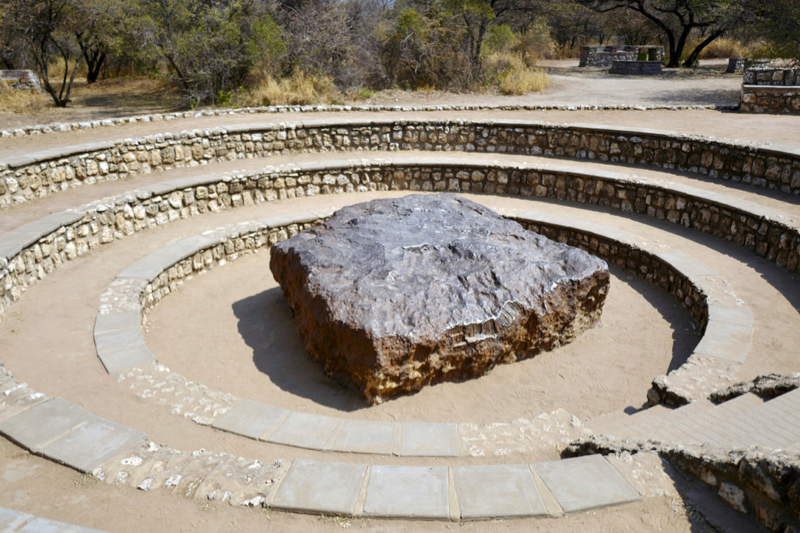 Then you can drive back through a valley with the Tiger Gorge to the campsite.
Day 29: Ghaub Guestfarm- Windhoek 450 km
Today is the last trip by car. At the hotel you can unload your belongings and take the car to the car rental agent. An employee of Caprivi carhire will then bring you back to your hotel. In Windhoek you can view the city and buy souvenirs. In the Namibia craft center, are 3 floors with all kinds of souvenirs. On Independance avenue there are a number of colonial houses and even more nice shops. The Christ Church is a characteristic colonial church, which protrudes between the tower blocks.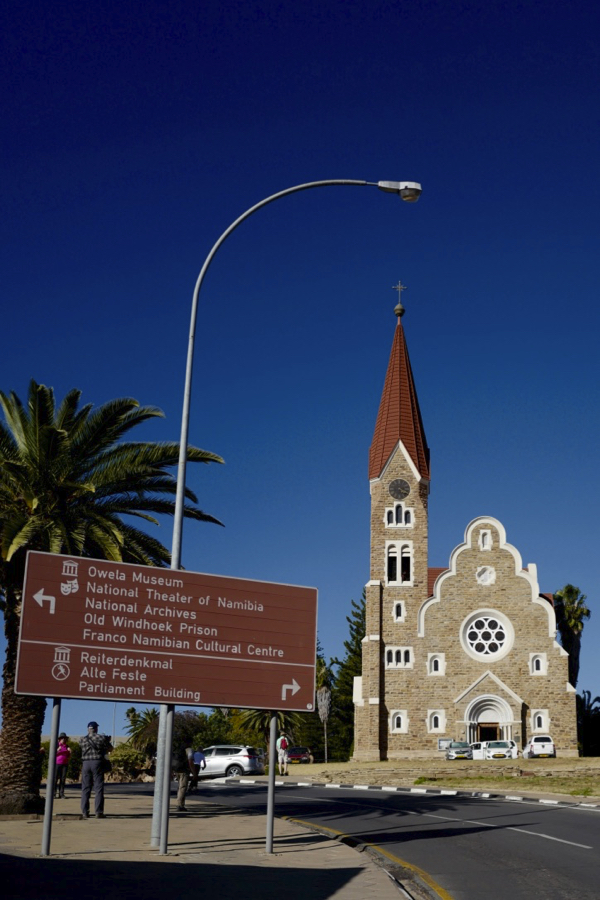 On the last day you will be picked up again by the car rental company to go to the airport. We found this a very impressive trip. The flight and car hire are the biggest expense and everything else can make you as expensive as you want. If you stay in lodges and hotels you can of course also rent a smaller car, without camping gear and tent.
Tips:
Eating glutenfree: https://captureplaces.com/glutenvrij-namibie/
Drive in Namibia with your lights on. If a police officer gives you a ticket, always ask for a copy, otherwise he should drive to the next police station or call the car rental company.
Check the tires carefully before taking the car with you. Otherwise, the risk of punctures is high. We had a flat tire 3x, but other Dutch people we spoke to at the end had none.
Just buy the plug for Namibia in the first supermarket. You cannot use the world plugs from the Netherlands.
You must book the Commorant hotel in Luderitz. This is fantastic.
We debit a lot of money on the first day, but you can pay at many addresses with a credit card and even with your normal bank card. Keep in mind that you sometimes have to pay in cash at the gas pump.
There are security in many places. They want to watch your car. You don't have to give them anything, but if you want, 5 or 10 Namibian dollars is enough (€ 0.30-0.60).
It can be quite cold in the south. You can buy a thick soft blanket at the Pep for € 3. Then you immediately have a nice souvenir.